Download the Screen Recorder and Video Editor app for Android

Using the Android Screen Recorder:
You can launch the recorder by using
overlay controls
, the
notification bar,
or directly from
our
Android app
.
Record using our app:
Open the app and tap the red
Rec
button in your app to launch the recorder.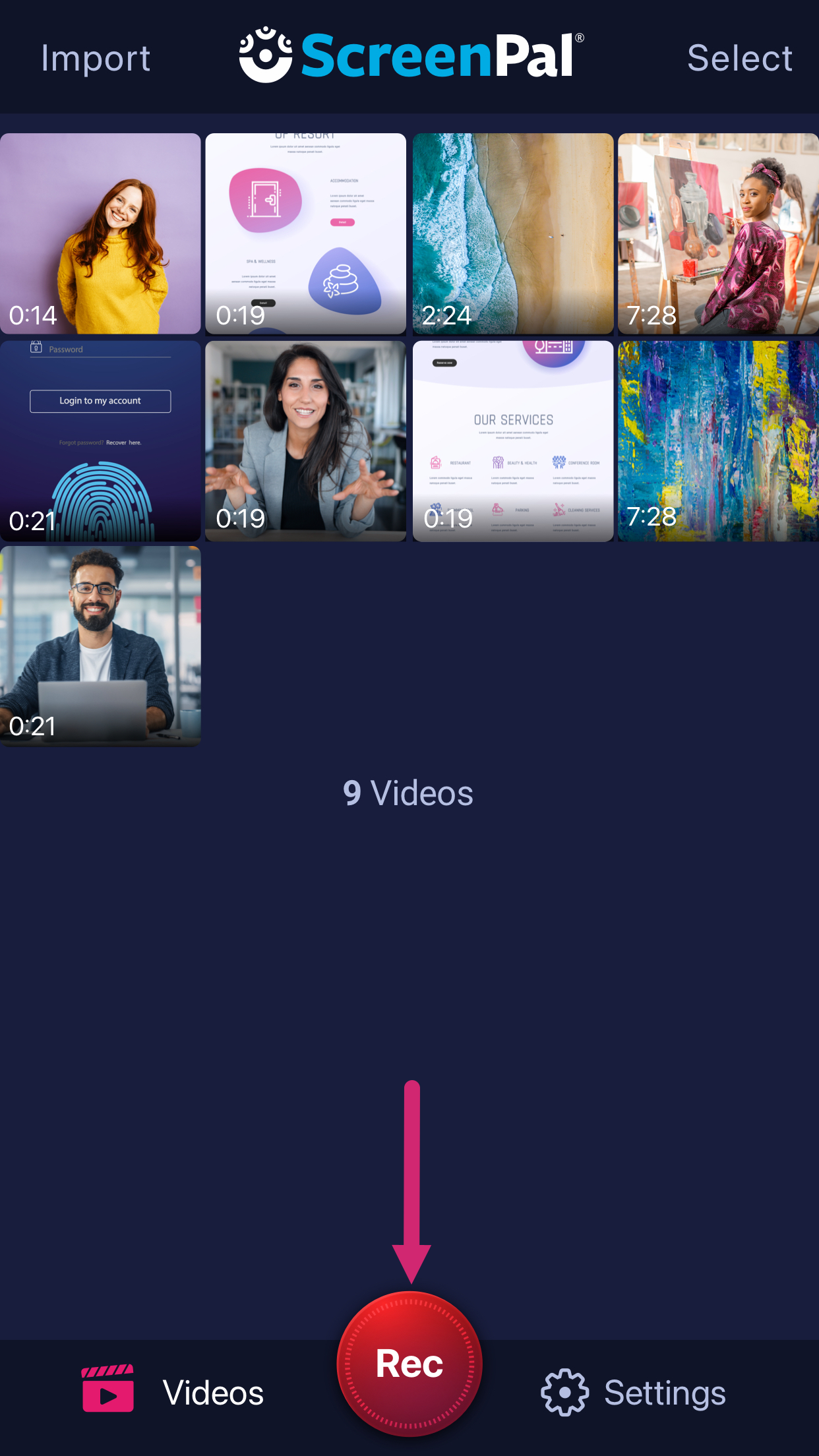 Here, you can choose to record your screen, camera, or both for picture-in-picture. You can also choose whether you want to capture your microphone, or system audio.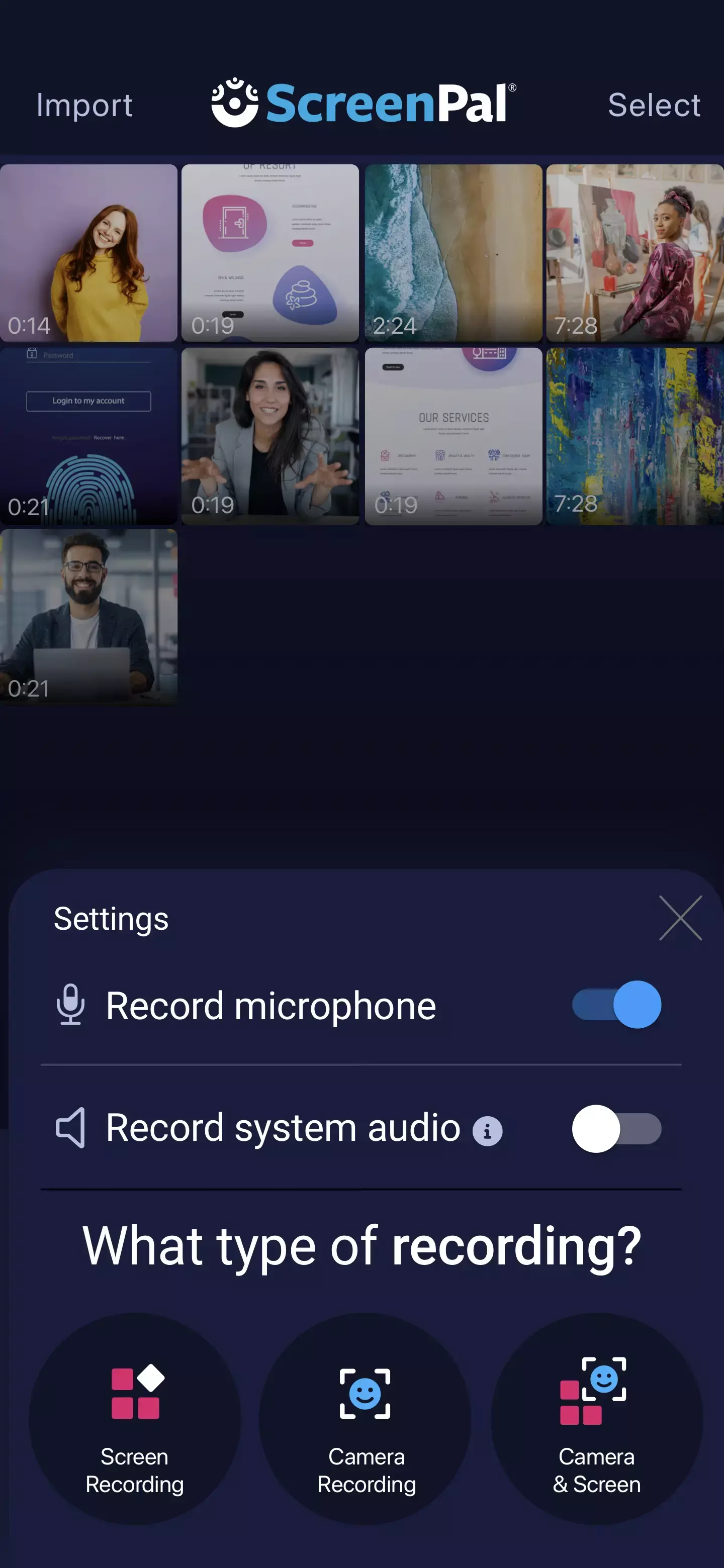 Recording System Audio requires Android 10 and newer.

Launch the Recorder using
Overlay Controls
: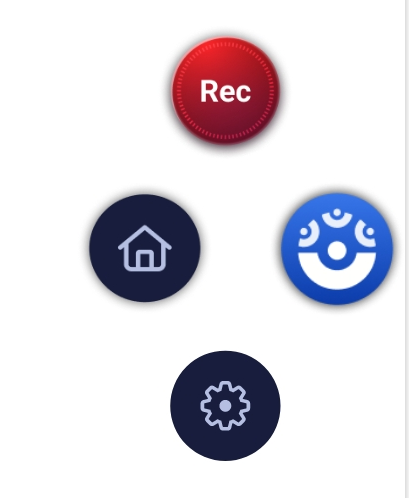 This is perfect for fast recording, or for users creating multiple videos

By enabling the overlay controls, you are allowing the app's controls to conveniently float over other applications. After enabling, you can turn this option on or off in our app's settings.

Click the ScreenPal icon to expand the tools. Here, you can launch the recorder. After you begin recording, you can use the overlay controls to pause or stop recording.

You can reposition the overlay controls by holding and dragging the icon around your screen.

Record from Notification Bar: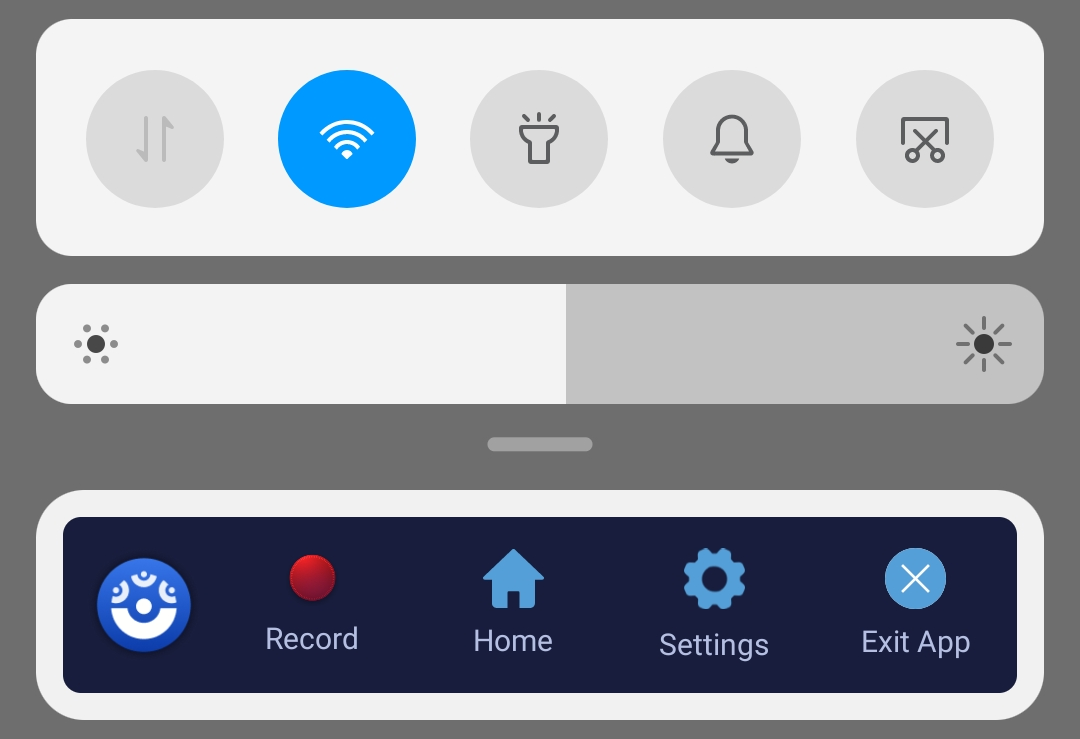 This is a good option if you want all controls hidden from your videos.

To access our app from the notification bar, swipe down from the top of your screen. Here, you can launch the recorder. After you begin recording, you can also use the notification bar to pause or stop the recording.