Our mobile application does not capture user gestures, such as taps and swipes, for display within the recorder, in order to protect your privacy. However, you can enable AssistiveTouch on your Apple device and our application will capture these gestures, drawn by your operating system directly on the screen.

Enable AssistiveTouch

1. Open the Settings app on your Apple device.

2. Tap Accessibility. (On older versions of iOS, these settings can be found under General > Accessibility.)

3. Under Physical and Motor, tap Touch.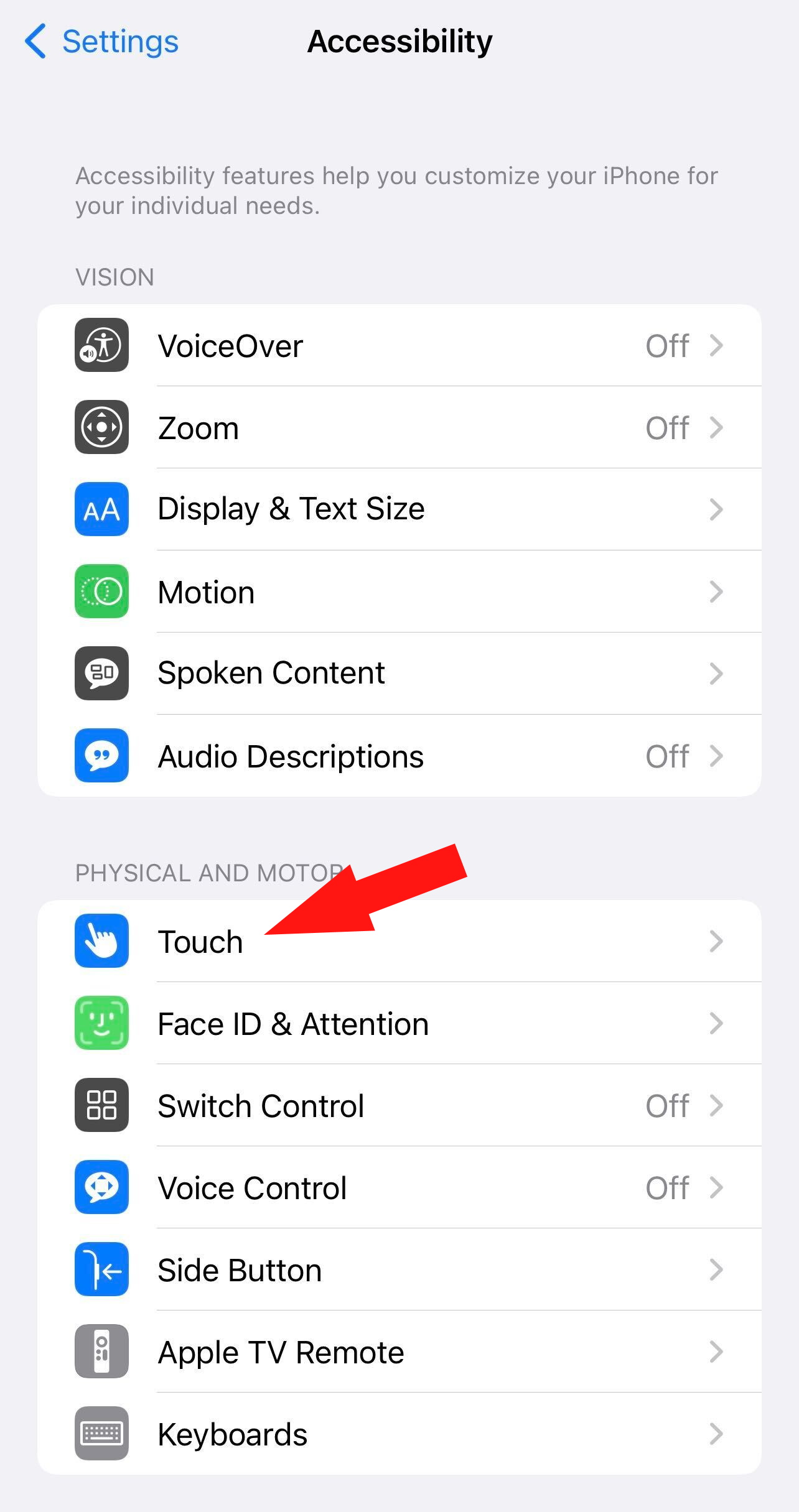 4. On the Touch screen, tap AssistiveTouch.

5. Switch the AssistiveTouch toggle to the on position.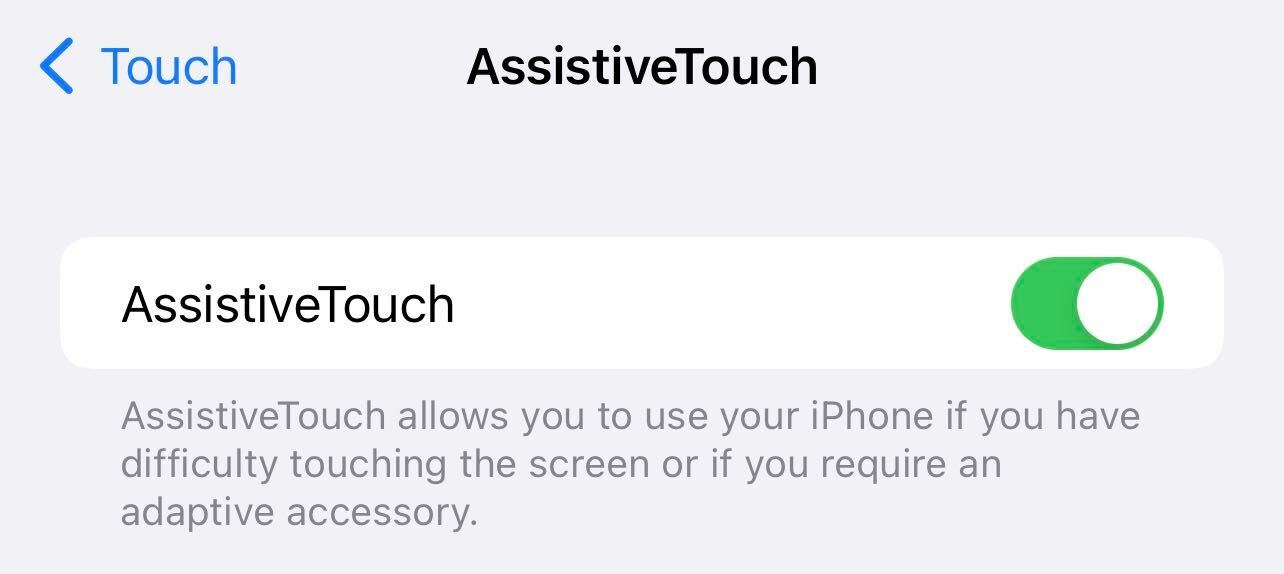 Turning this feature on displays the Assistive Touch shortcut on any screen.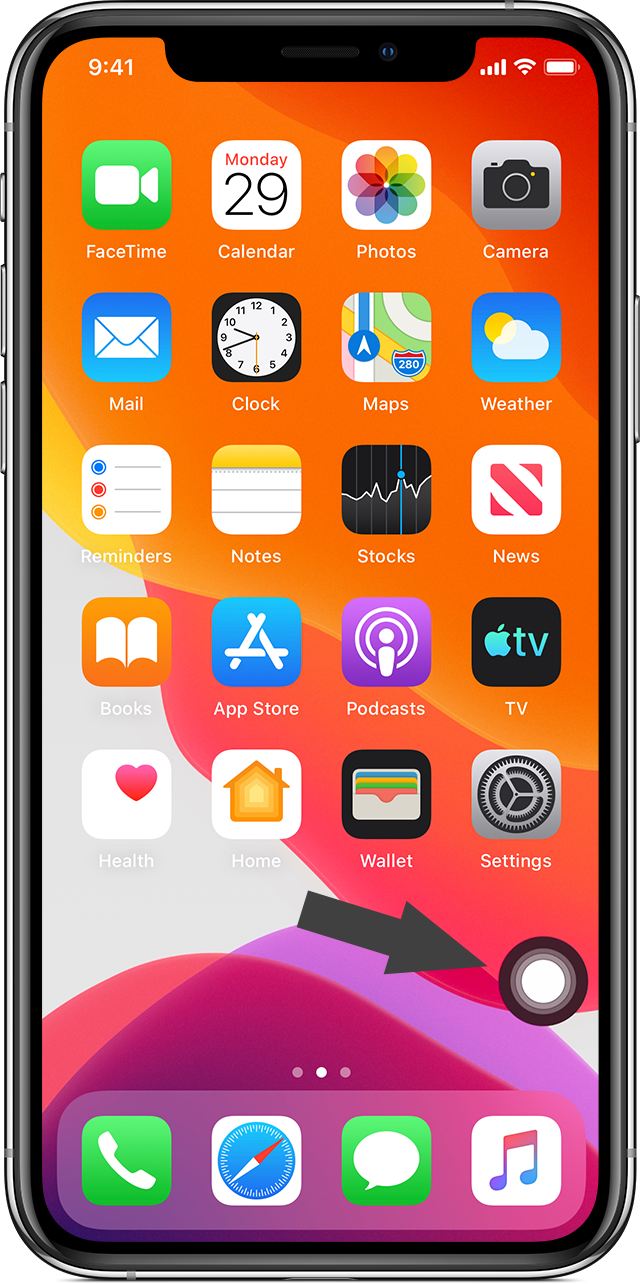 Add a custom tap gesture
1. From the AssistiveTouch screen, tap Create New Gesture.

2. Recording begins automatically when you touch the screen. To create a tap gesture, tap the screen once and then tap Save in the upper right corner.

3. Enter a name for the new gesture, such as "Tap", and then tap Save.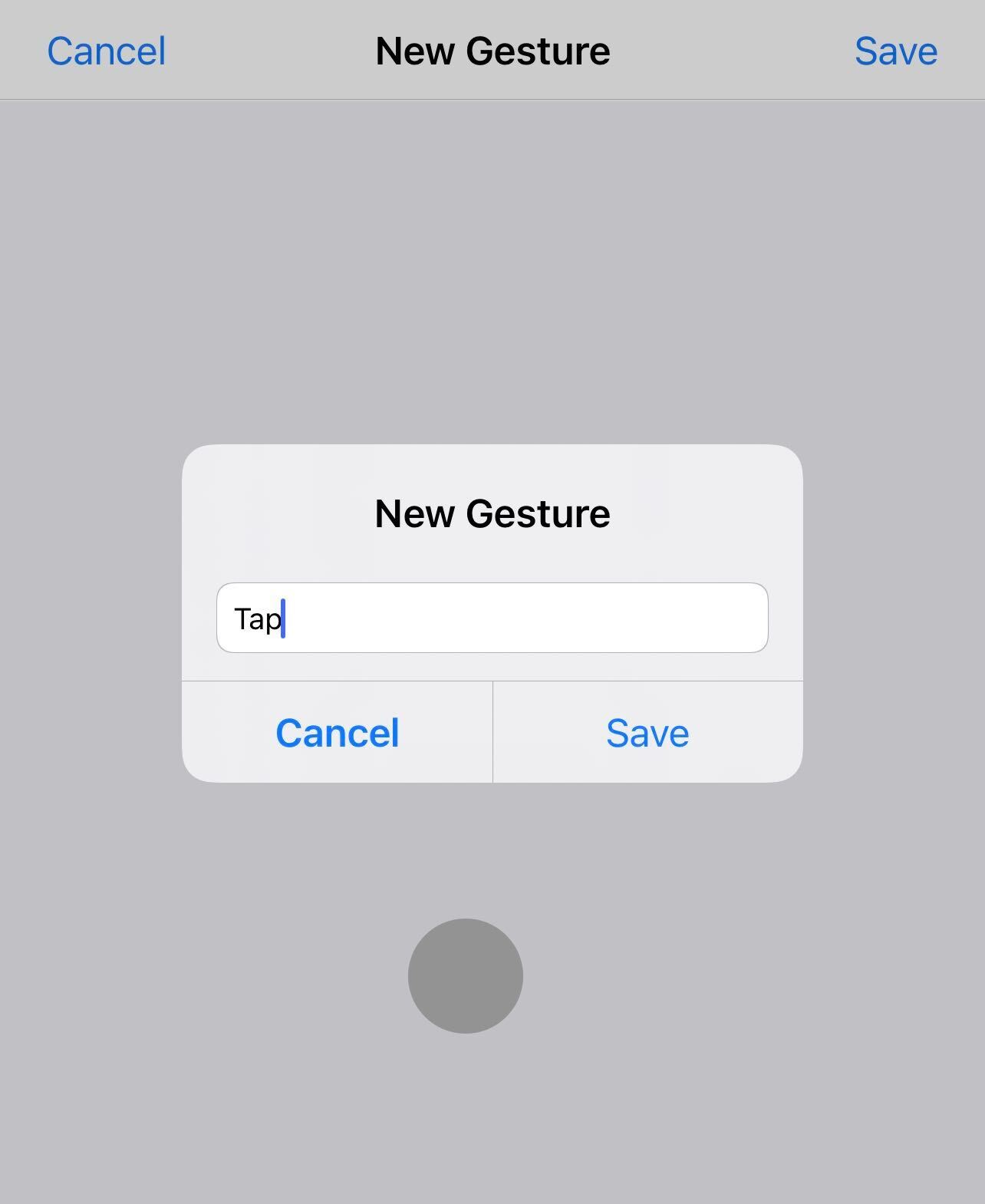 Use AssistiveTouch when recording your screen
1. Begin your recording and then tap the AssistiveTouch shortcut from the app or screen that you want to record.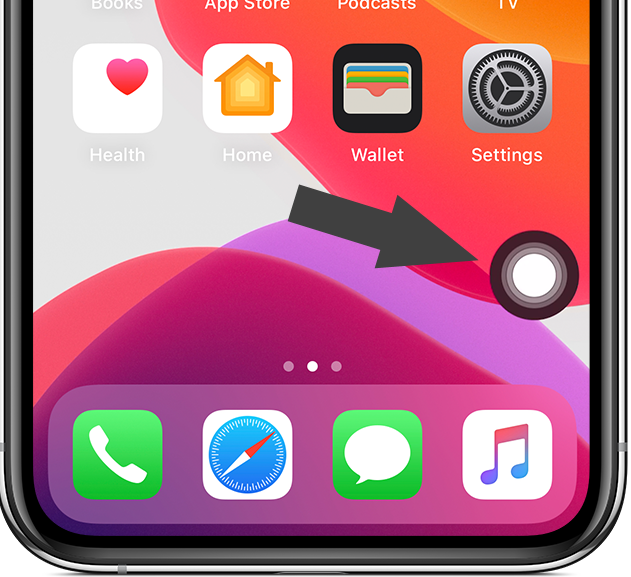 2. From the menu, tap Custom.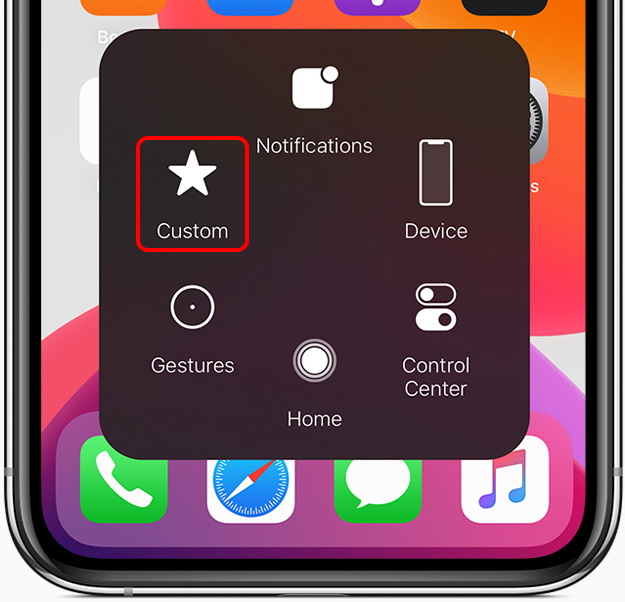 3. Tap the Gesture that you previously created (in this example Tap).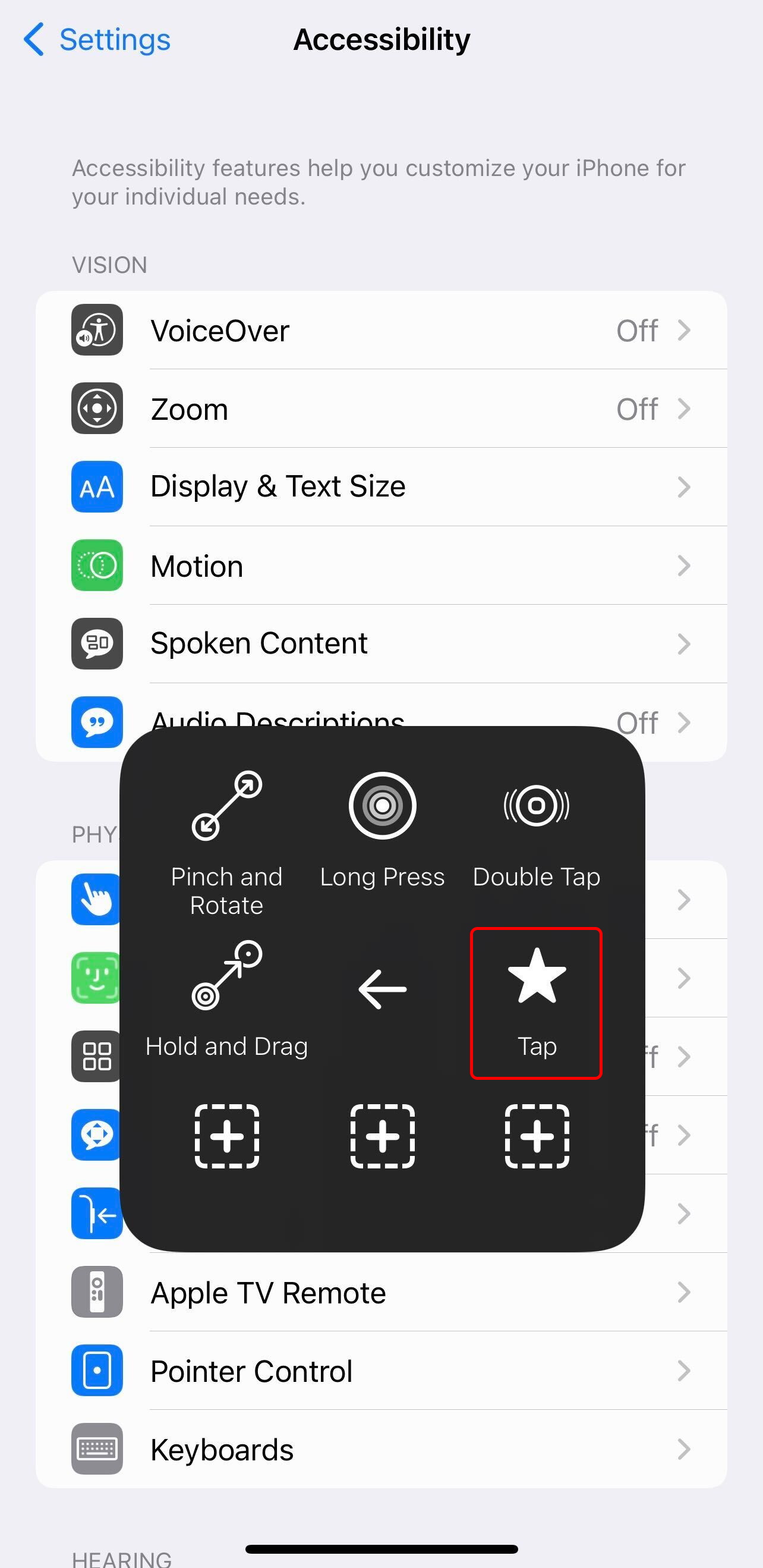 4. A gray button is displayed on the screen wherever you touch a control. Simply tap the AssistiveTouch shortcut again to remove this button.