After you create a quiz, poll, or survey, it's easy to share it with your audience from the Assignment & Settings tab.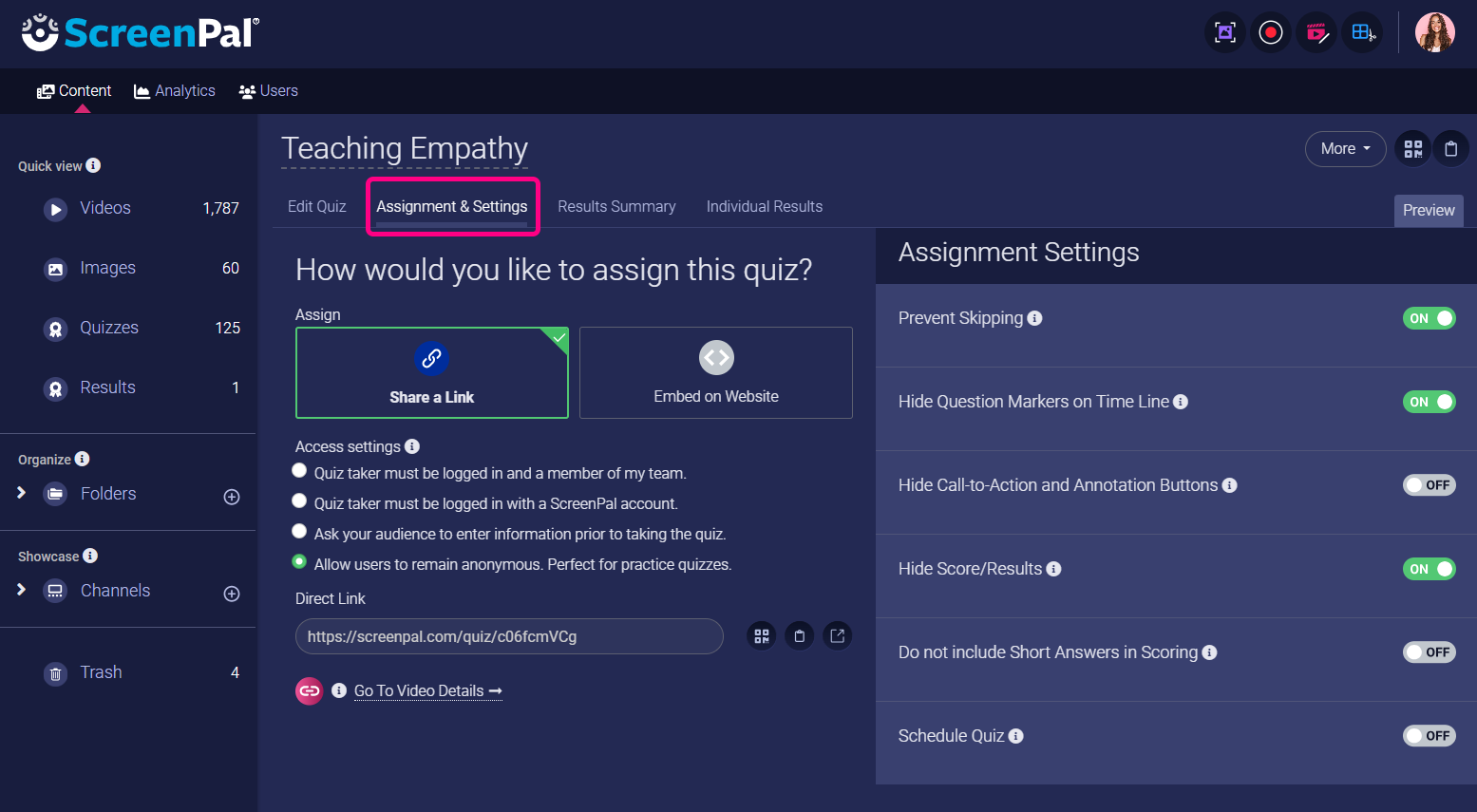 Click Share a Link to share the quiz with your viewers using a direct link. Use the Access settings to determine which users can access your quiz and what, if any, information they need to provide before taking the quiz.

Next, you can share your direct link in one of several ways.

Click to view the QR code associated with the quiz. Students can scan the code with their mobile device to quickly start the quiz. You can also download this QR code to provide it to your students in another document or app.

Click to copy the direct link to your clipboard for easy sharing.

Click to preview the quiz in a separate browser tab.
You can also click Embed on Website to create an embed code for the quiz to use on your own website. Just select the desired Access setting, choose the embed size using the Embed Video Size drop-down list, and then copy the code using the Copy Code button.

You can also change the Assignment Settings on the right side of the Assignment & Settings tab. Determine whether you want to prevent users from skipping sections of the video, hide or show question markers on the timeline, hide call-to-action buttons and annotation links from the video, hide the quiz-taker's score, and decide whether to include or exclude short answer questions from the quiz's score.