After all of your viewers have responded to your quiz, survey, or poll, you can review the results in your ScreenPal Hosting account.

Navigate to the Quizzes page by clicking Quizzes in the menu on the left side of the page. Hover over the quiz you'd like to review the results for and click Details.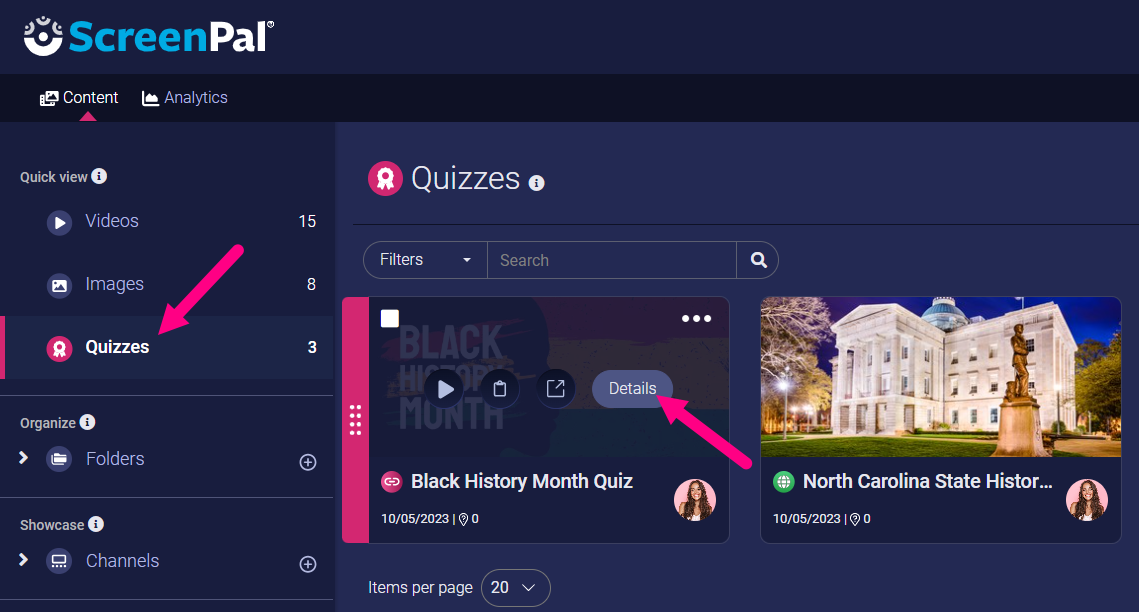 From the Quiz page, you can view a summary of the quiz results for all respondents by clicking Results Summary. This tab shows the number of completed quizzes, the total number of visits to the quiz, and the amount of partial responses. If your quiz includes a score, the top of the Results Summary page displays the high score, low score, and median score as well. Aggregated results for each quiz question are also displayed.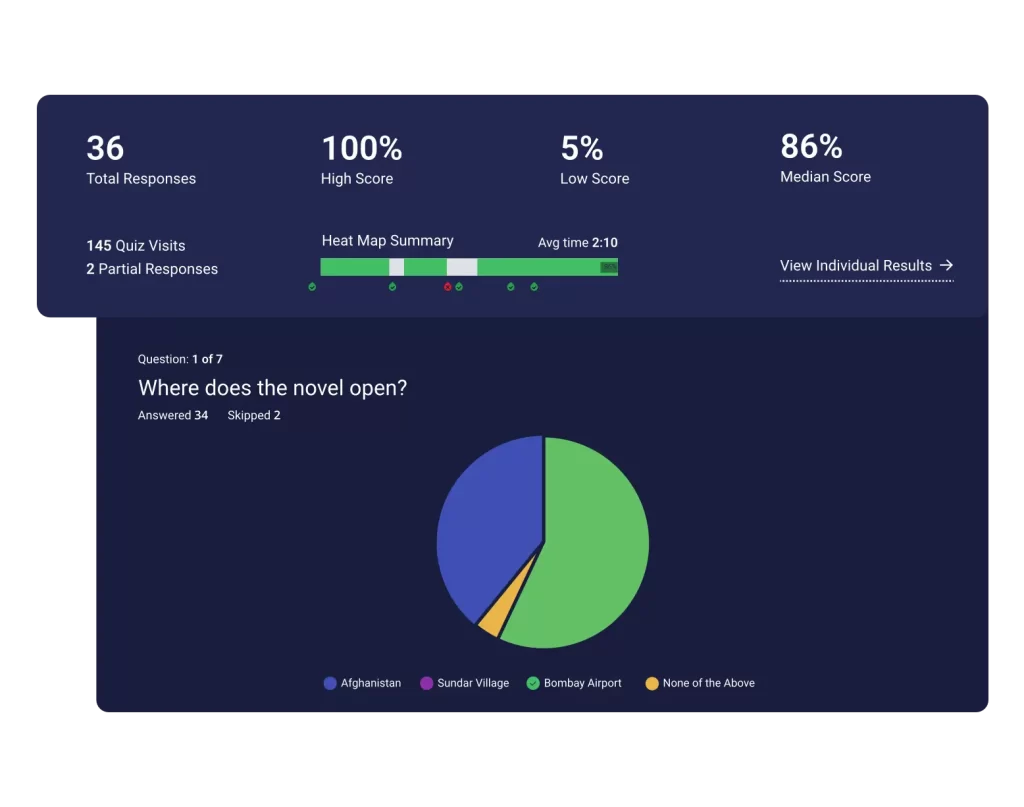 View results and analytics are displayed for each individual respondent on the
Individual Results
tab. Here you can view the date and time at which each respondent last visited your quiz, if they submitted partial or full answers, and their quiz score. (Please note that poll and rating questions are not scored).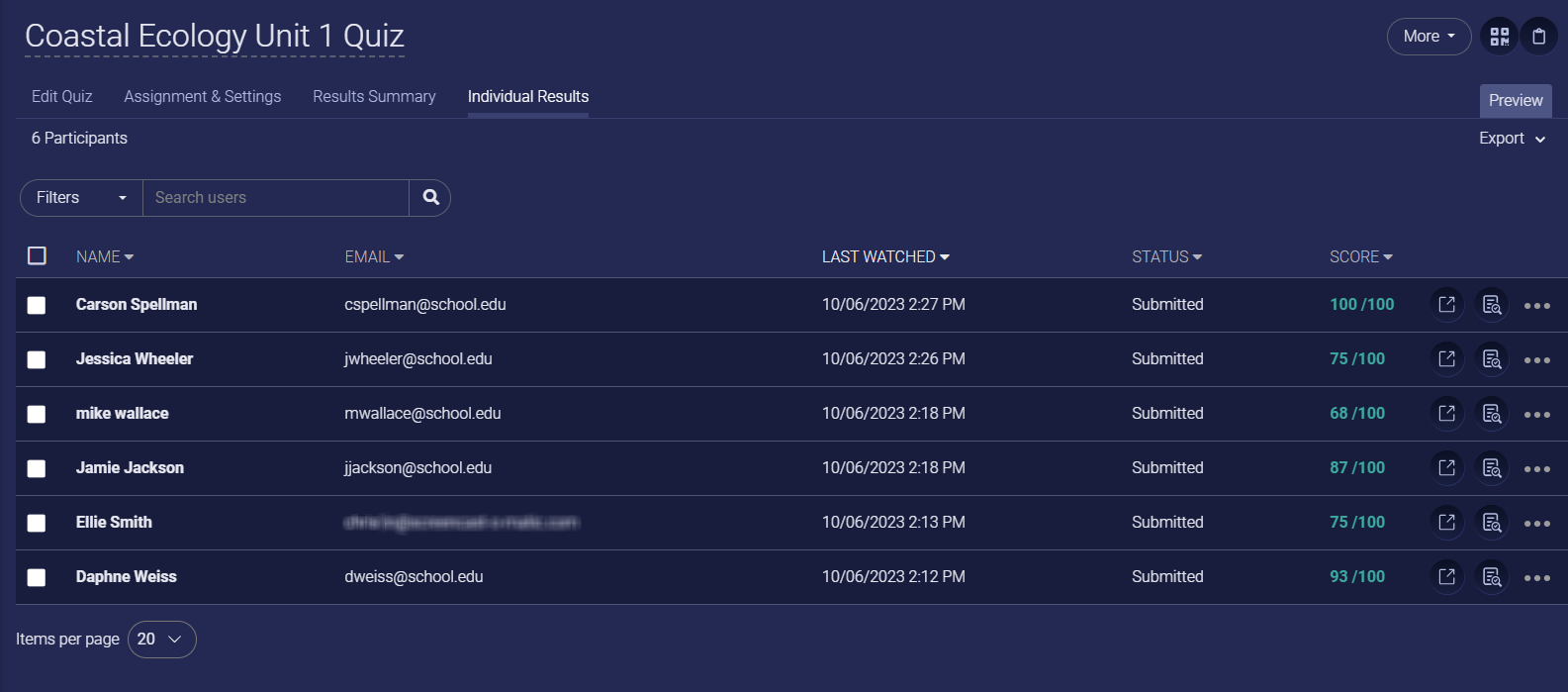 Click the Export button in the top right of the Results Summary and Individual Results tabs to export the quiz data as a PDF, XLS, or CSV file.