Our app helps you capture video on all of your devices with the Desktop screen recorder, the ScreenPal Chrome extension, and our mobile application.

Below is a brief explanation of each platform to help you determine when to use each one!

Desktop Screen Recorder

With our Desktop Screen Recorder you can easily capture any area of your computer screen for quick recordings. You also have the option to capture audio narration as you record and add your webcam for a picture in picture effect.
When you use our Desktop Screen Recorder you can use our free drawing tools to add friendly feedback and easy-to-follow demos and tutorials.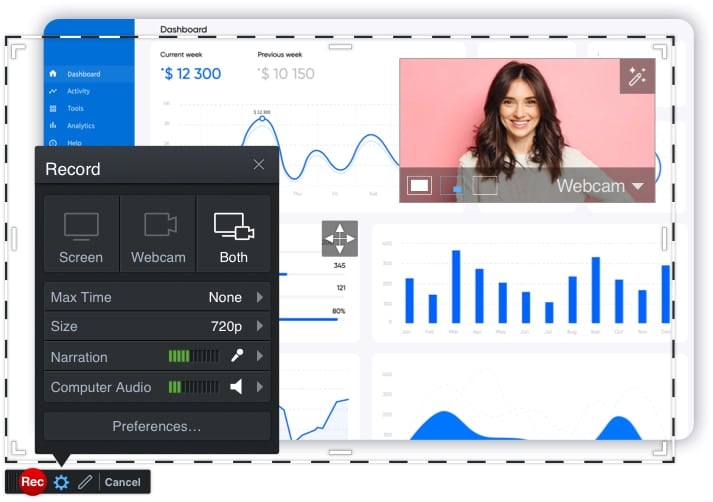 Or, if you have an account, you can log in and launch the Screen Recorder using the
Launch Recorder
(

) icon at the top of the page.
Limitations: Not compatible with Windows versions prior to 10, or with macOS versions prior to 10.13.

ScreenPal extension

Our ScreenPal Chrome extension enables you to record video messages by capturing your computer screen, webcam, or both, from any text box or comment field in your favorite browser-based applications. Then, you and then share these video messages with friends or colleagues. This means less typing, fewer meetings, and better communication! You can edit your ScreenPal recordings to trim the beginning or end of your videos and remove unwanted information.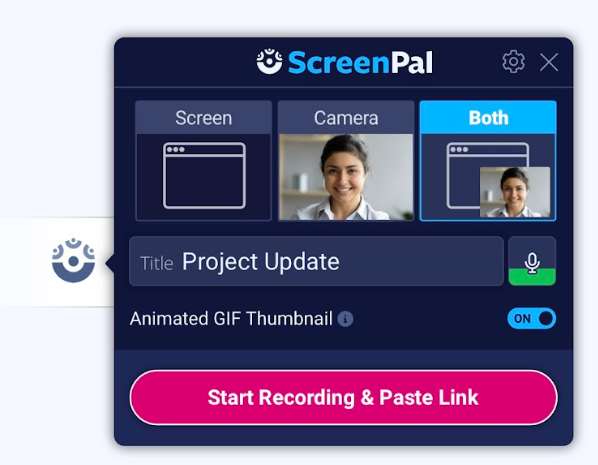 You can install the ScreenPal extension from the Chrome Web Store,
here
.
For more information about how to install the extension, you can view
this article
.
Limitations: Only for use within browser-based applications. Only available as an extension within Google Chrome and Microsoft Edge.

Mobile app
You can use our mobile app for Android and iPhone/iPad to record your screen on your mobile device and import videos from your phone's library. If you have a paid plan, you can also send mobile recordings to the Desktop Video Editor.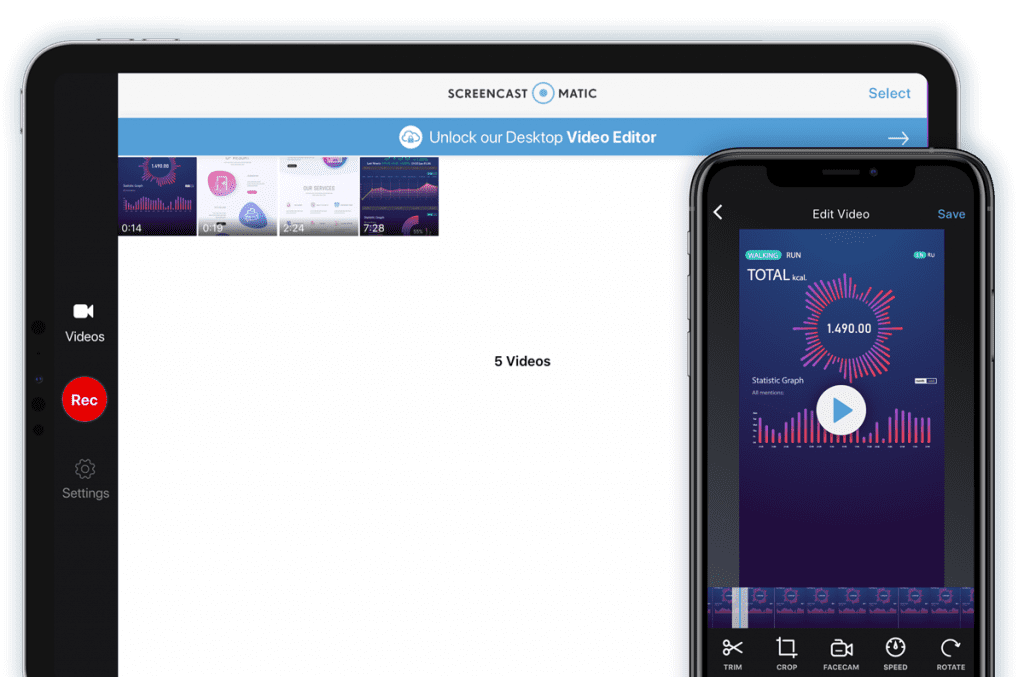 For information about recording your iPhone or iPad screen, click
here
.
For information about recording your screen on an Android device, click
here
.
Limitations:
Apple's operating system does not all you to capture both your screen and camera at the same time. Instead, you will need to overlay a facecam recording onto a screen recording. For information about how to do this, see the
Add the facecam to a screen recording using iOS article
.
iOS versions previous to 12.0 are not supported, nor are Android versions prior to Android 9.