| | |
| --- | --- |
| Start / Stop holding video while recording | |
| | |
Set up global hotkeys to take a screenshot, launch the Recorder, or open the Video Editor by clicking our tray icon (Menu bar icon on a Mac) and clicking Settings or Preferences from the drop-down list next to your user icon.

1. Click the ScreenPal icon in your tray on Windows, or your Menu bar on Mac.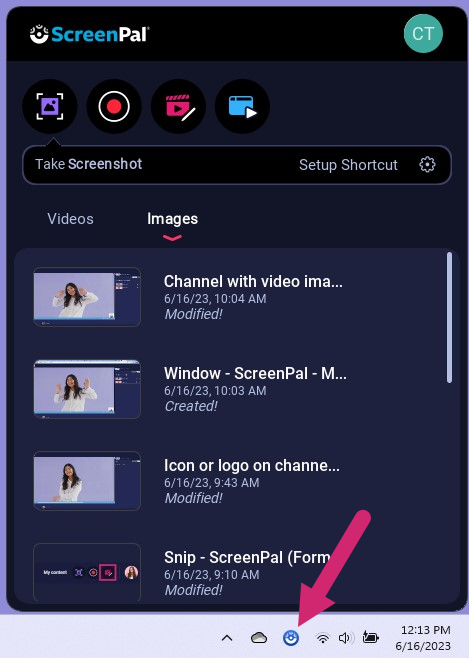 2. From the top of the menu, hover over the action for which you would like to create a shortcut. For example, Take Screenshot.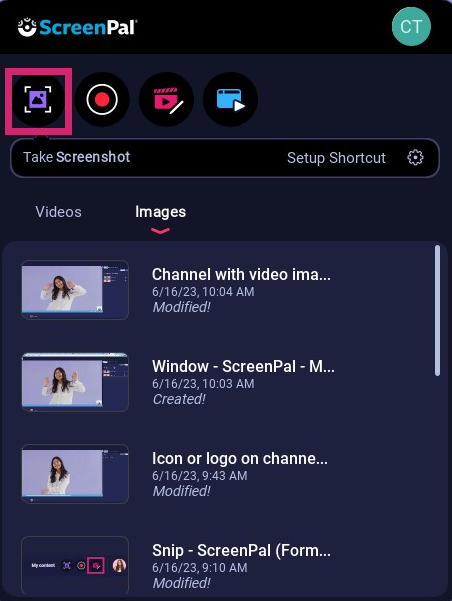 3. Click the cog icon next to Setup Shortcut.