There are several visibility options for both individual videos and channels.

Unlisted - Anyone with the link can view the video, including people who access an embedded link via your website, a link on social media sites, etc. However, the video will not be indexed by search engines.

Password Protected

- Only those with the link and correct password (set by you) can view the video.



Team User - Only other logged-in members of your Team Plan can view the video. This option is great for internal-only communications!

Public - The video can be discovered by search engines.

For videos, you can access these options
by logging into your account, hovering over a video in the Content area, and clicking Details to open
the
Video Details
tab.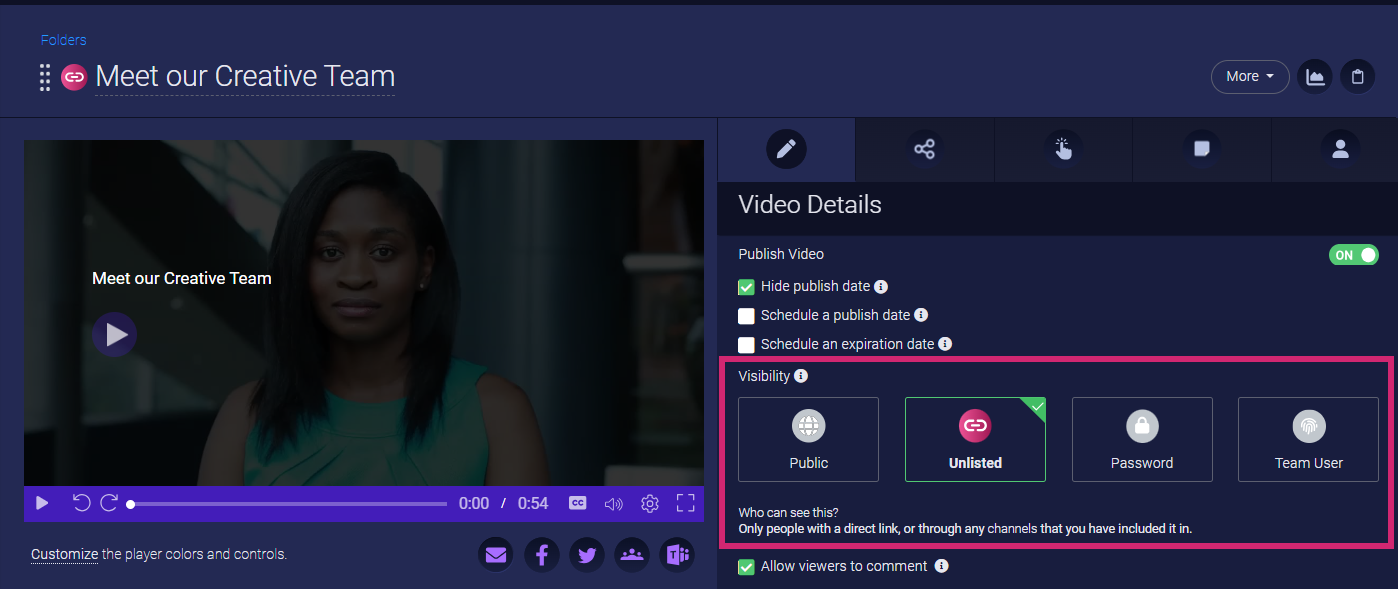 Y
ou can set a video's visibility when you upload to ScreenPal from any of our apps.
When uploading directly to your hosting account, your video's visibility is set to Unlisted. After uploading any video, you can easily change the Visibility Settings from the Video Details tab.
Visibility options are also available for each channel you create from the New Channel and Edit Channel pages.

Open New Channel by clicking Channels from the menu on the left side of the page within your account and then clicking New Channel in the top right corner of the page.

Open
Edit Channel
by hovering over an existing channel, clicking the Details button, and then clicking the
Edit
(

) icon at the top of the page.
For more information about how to add or edit a channel, see
this article.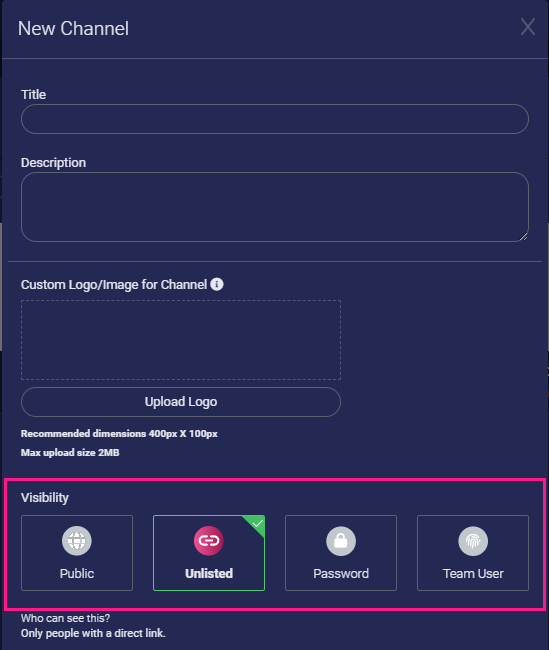 Team Plan Visibility settings
When you are a member of a team plan, your Team Admin may choose to limit the visibility of all videos posted by team members.

As a Team Plan Administrator, you can go to Settings and select Content Hosting from the menu on the left to configure the Require login to view content control.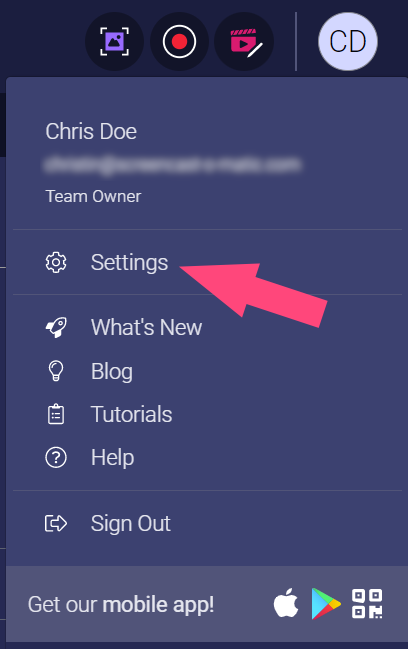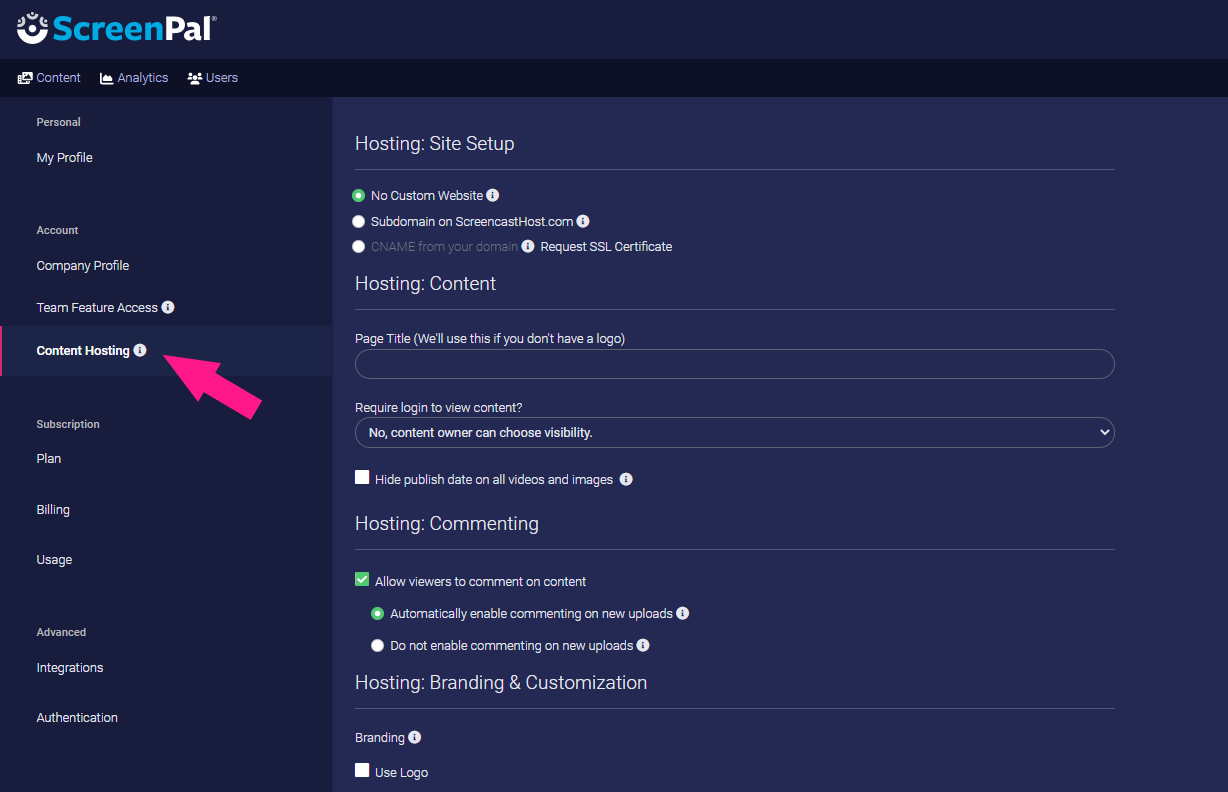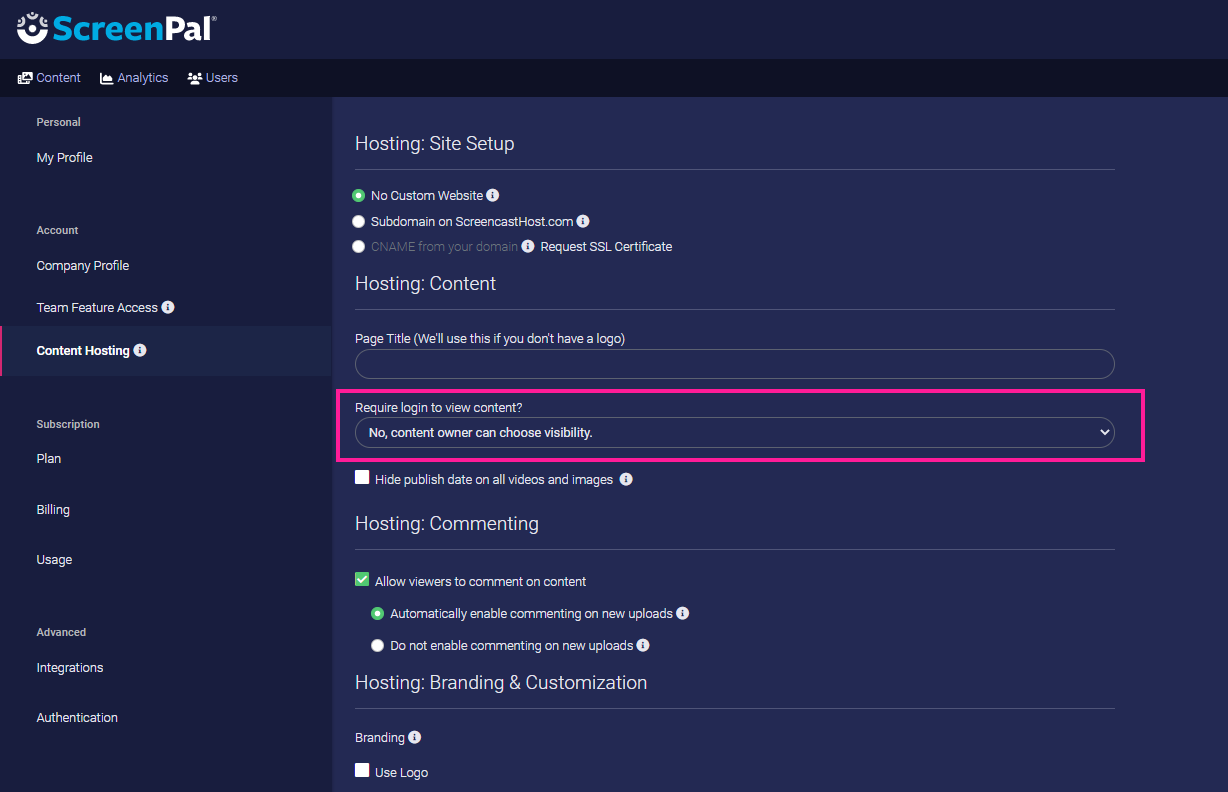 When you select No, content owner can choose visibility, members of your team can choose the visibility setting for each video they upload.

When you select Yes, require content only visible to Team Users, the visibility for each video uploaded by a member of your team is automatically set to Team User. In other words, any video uploaded to your team's account by a team member will only be viewable by other members of your team.

Channel Visibility

As mentioned above, you can also set a visibility setting for a channel. Visibility settings for videos uploaded to a channel will differ, depending on how you add a video to a channel.
Channel Recorder button

Adding a Channel Recorder button to your channel enables your audience to launch the recorder and submit content to your channel. You can read more about enabling this feature in the
Use a Channel Recorder button
article.
When audience members use the Channel Recorder button to upload content to your channel, they will be presented with a simple Upload control with no option to change the visibility settings.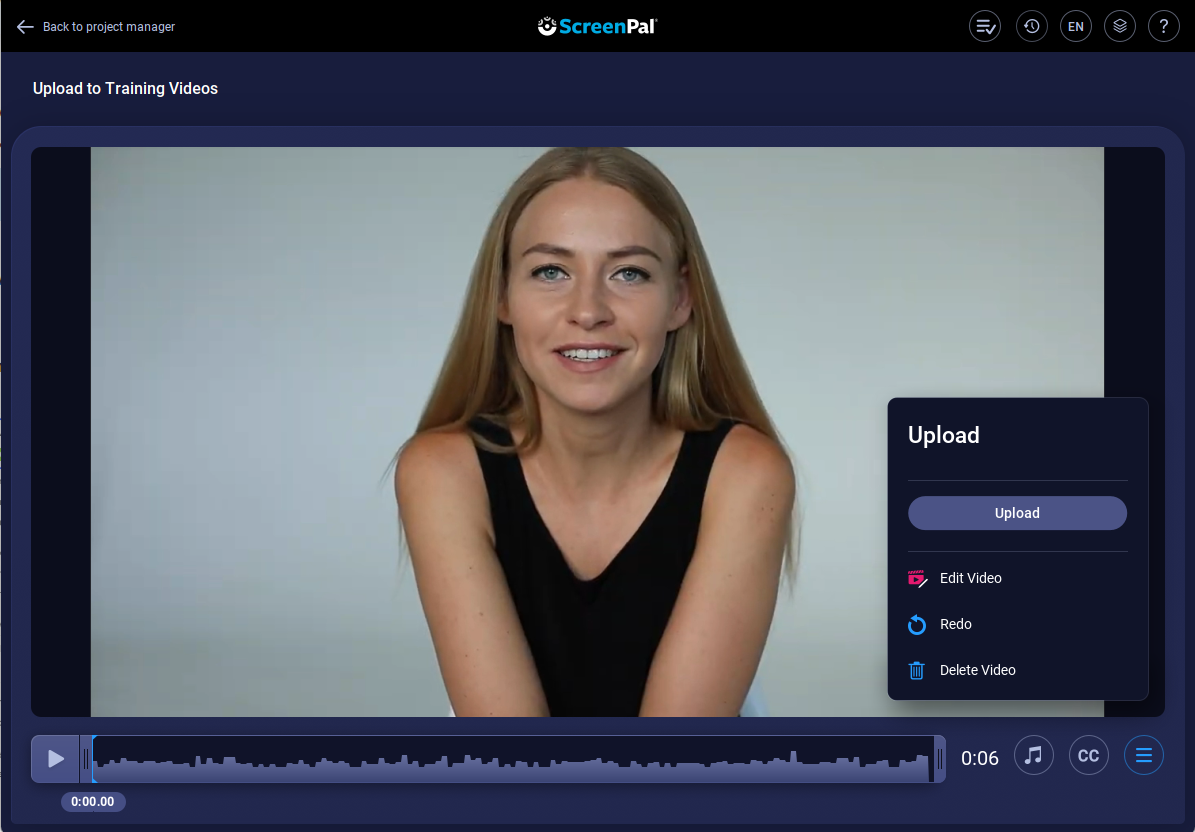 Any video a viewer uploads to your channel will take on the visibility setting you have configured for the channel.

Uploading videos to a channel from video editor or Share Video tab

You can upload a video to a channel in one of two ways:

1. From the video editor by clicking Upload to ScreenPal and selecting a Channel under the publish options.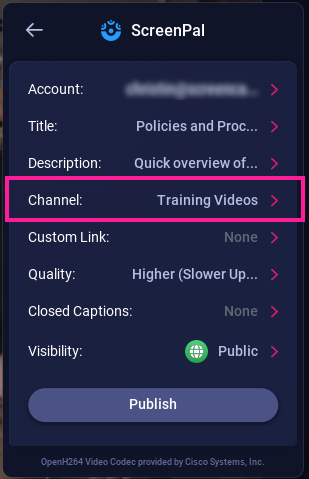 2. By logging into your ScreenPal account, hovering over a video on the Content tab, clicking the Details button, clicking the Share Video tab, scrolling down to the Channel section, selecting the channels to upload the video to, and the clicking Save.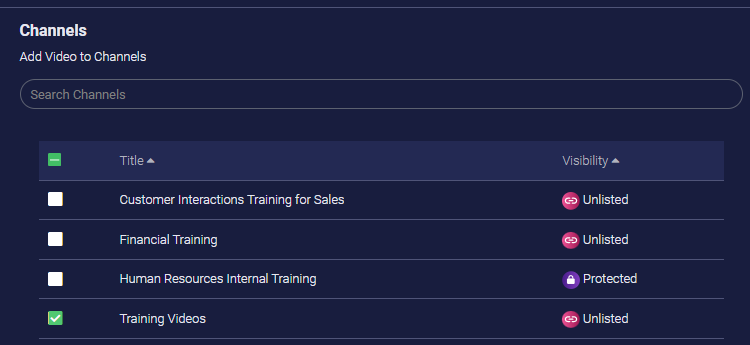 When you upload a video to a channel, the video retains its own visibility settings, rather than taking on the visibility setting of the channel. For example, you can upload a Public video to a Password Protected channel. To view the video from the channel, viewers must first enter a password to access the channel. When viewers access the video from a direct link, however, they will be able to view it without entering a password.