2. Click your user badge in the top right and then select Settings.

3. On the left sidebar, click Integrations.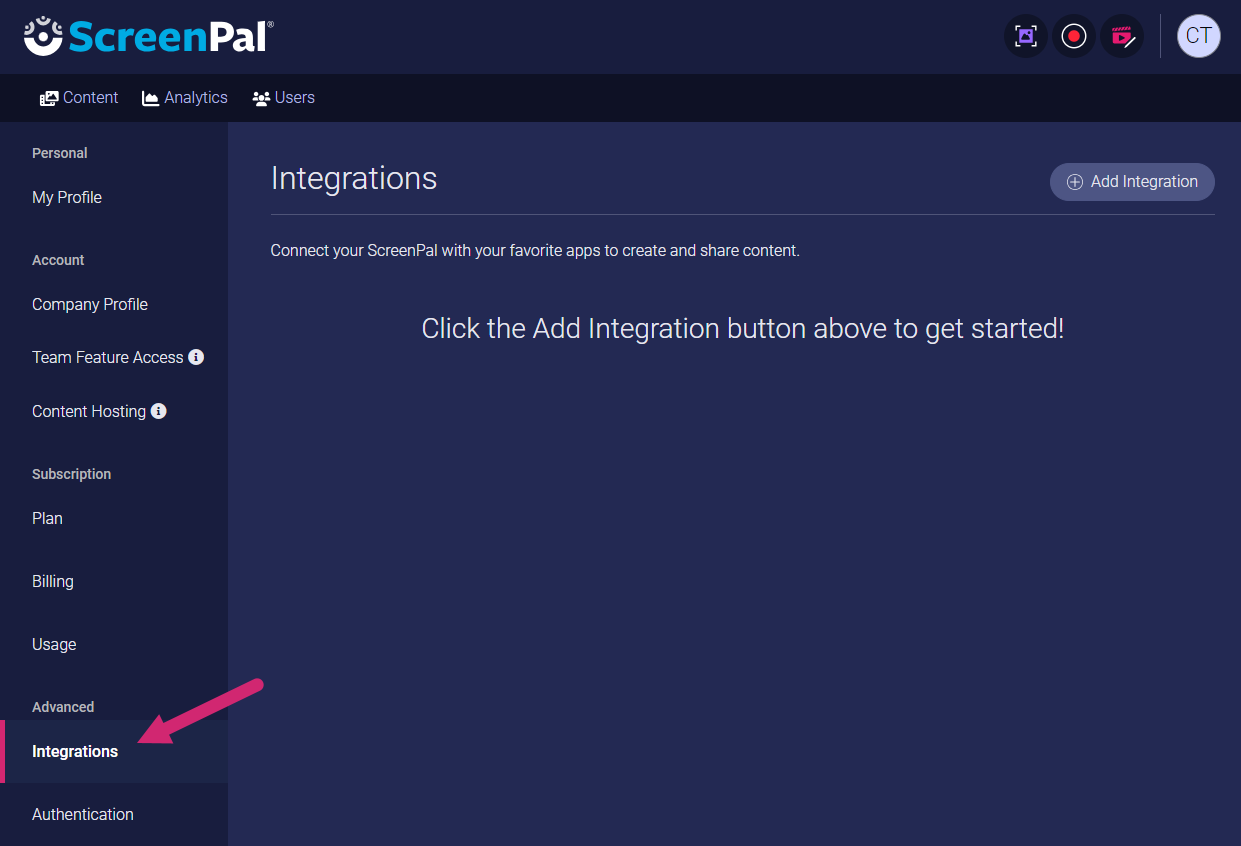 4. Click the Add Integration button at the top of the page. This displays some additional controls.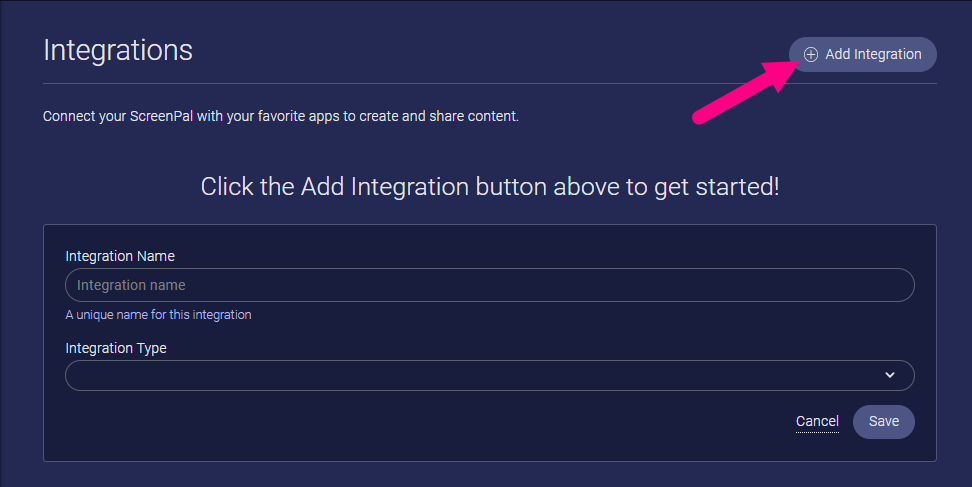 5. For Integration Name, enter a unique name for the integration you are adding. For example, ScreenPal LTI v1.3 for Blackboard.

Please note that since you can have multiple integrations of the same type, the name for each one must be distinctive.
6. For Integration Type, select LTI v1.3 from the list.

7. For LMS Type, select Blackboard.

Several values, including the ones for Issuer, Auth/Access Token URL, Auth Login URL, and Key Set URL are automatically filled.
8. In the Deployment ID field, paste the Deployment ID you obtained from Blackboard in step 5 of the previous workflow.

9. For Client ID, enter the same Client ID you entered in Blackboard: 55b1fe0c-ceee-455e-b3eb-cd85d40e67e0.