If you are a teacher, you can use the ScreenPal LTI app with Blackboard LMS. This will require some

configuration from an admin

first. The instructions below will work only if this configuration has occurred.





Add ScreenPal using the Original Course View



1. First, open a course and click Content.

2. Go to Build Content and click Web Link.

3. A form is displayed. Enter anything you like for Name, and then fill out the following:

For URL, enter https://screenpal.com/lti/xml
Select the checkbox for This link is to a Tool Provider.

Finally, you can add your Key and Secret, obtained from Settings > Integrations in ScreenPal.
3. Click Submit.

Add ScreenPal using the Ultra Course View



1. First, open a course in the Ultra Course view.

2. Click View course & institution tools under Books & Tools under Details & Actions on the left side of the page.

This opens the Books & Course Tools fly-out menu.
If your administrator has configured ScreenPal with Blackboard, you should see the ScreenPal tool under
Available tools
.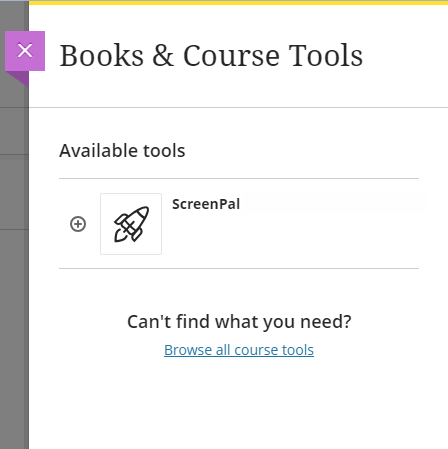 3. Click ScreenPal to launch our application and select content to add to your course.
Add ScreenPal content to an Ultra course using the Content Market
1. Open the course and click the plus icon under Course Content.


2. From the menu, select Content Market.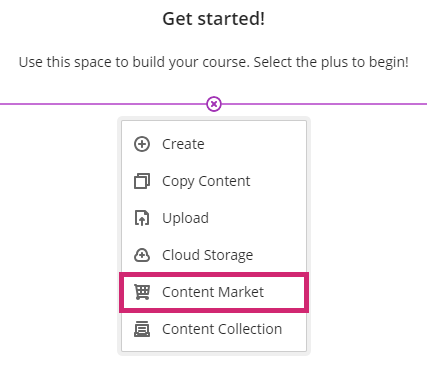 3. In the Content Market, under Institution Tools, you should see a ScreenPal course tool. Click this tool.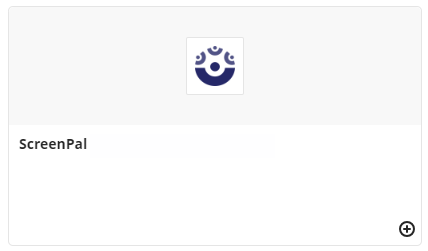 This launches the ScreenPal application.

4. Select the video, quiz, or channel you would like to embed in your course and then click Embed Video.