Video viewers cannot add notes.

Adding Notes

1. To add a note, hover over a video thumbnail and click
Details
.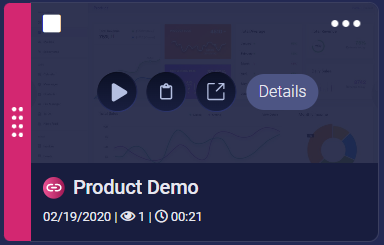 2. Click the
Notes
tab.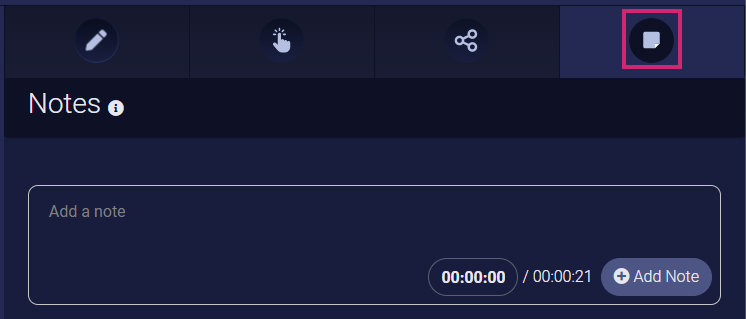 3. Play the video and pause it at the time you want to add your note. You can also enter the time at which you want the note to appear in your video in the Notes text box. Enter the text for your note in the text box and click Add Note.

4. Several additional options are displayed once you add the note.
You can click
Copy link
to share a link that will take viewers directly to the specific time stamp within the video where you added the note. You can also edit or delete the note at any time.

5. When your viewers visit the video watch page, they will also be able to access your notes and click to specific sections of the video associated with the note.