"Sorry, this recording has missing files since iCloud Drive 'Optimize Mac Storage'" is enabled
ScreenPal stores your video projects in a default folder on your Mac. Older versions of ScreenPal store video projects in the
Documents
folder, in either a ScreenPal sub-folder, or a Screencast-O-Matic folder (if you used ScreenPal prior to the rebrand).
Each video project is made up of several different files.
Mac users may find that some of their video projects are missing due to the use of iCloud's
Optimize Mac Storage
feature. This feature will randomly backup and remove some of the files that make up a video project, making it impossible for ScreenPal to use the files.
Newer versions of ScreenPal (version 3.4.0 and above), automatically store video projects in your Mac's Home folder to avoid this issue.

What can I do to fix my video projects?



If your projects are still being stored in the Documents folder, to access them again, you will need to tell iCloud to return them to your computer.

1. Open the Mac Finder.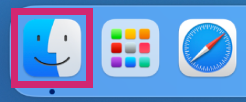 2. Click
Documents
and look for a
ScreenPal
(or
Screencast-O-Matic)
folder. Inside the
ScreenPal
folder is a
Video Projects
folder.
If iCloud has removed files from any recordings, you will see cloud icons next to the recording folder name as shown in the image below.
3. Click the

icon next to the video project name to tell iCloud that you want that recording back on your computer.
Once you click on the icon a circle will appear showing you the progress while the video project files are recovered from iCloud. When the recording is ready, the icon will disappear.

Info: After the recording is recovered from iCloud, you must quit and restart the ScreenPal app to access your recordings again.
What can I do to stop this from happening in the future?
To stop this from happening in the future then you can:
Install the latest version of ScreenPal for Mac

, which will store your video and image files in the

Home

folder, rather than the

Documents

folder.




Turn off the

Optimize Mac Storage feature. To learn more about the Optimize Mac Storage feature, see this Apple Support article.


Manually select a different folder to store your recordings. For more information, see

this article

.
Related Articles

How iCloud may affect Screenshots on Mac

Where did my screenshots go? With older versions of ScreenPal, screenshots are stored by default in the Documents folder on your Mac. If this is the case, you may find some of your screenshots missing due to the use of iCloud's Optimize Mac Storage ...

Resolve the error stating "Sorry that recording is corrupted. Do you want to delete it?"

Corrupted recordings occur when the original recording files are affected in an unexpected way. If you receive a pop-up message which states "Sorry that recording is corrupted. Do you want to delete it?", it may be due to a cloud-sync application ...

Backup and Restore

Backup and Restore We support online or "cloud" backups. Perhaps you'd like to access your video projects on multiple computers or know that they are in a protected location in case something happens to your computer. In either case, our Backup and ...

Content storage locations on Windows and Mac

ScreenPal content is stored on your computer in a different location depending on whether you have a Windows PC or a Mac, and which version of our application you currently have installed. ScreenPal content on MacOS If you are on a Mac, follow the ...

Edit a video project across a team

You can use the Video Editor to edit your co-worker's video projects, also known as .screenpal (or .somrec) files. To share your video files for editing with your team, you will need to export them from your Project Manager. Click Manage Video ...