The ScreenPal Project Manager can store your recordings in a location of your choosing on your computer. You can even store recordings in multiple locations if desired.

By default, recordings are stored in the Documents folder on both PC and Mac.

Change the location of your recordings folder

In order to change the location where your recordings are automatically saved, open the Video Editor content management screen, and click the folder in the upper left.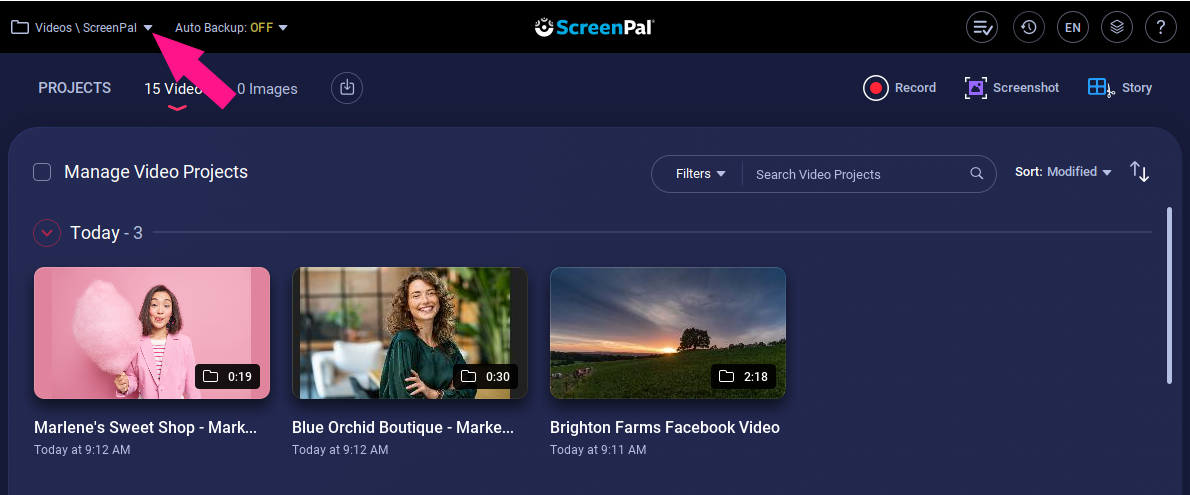 A drop-down is displayed with your current saved locations. If you already added folder locations in addition to the default, they are displayed here. If you have locations saved, simply click the name of that location to bring up the recordings stored there.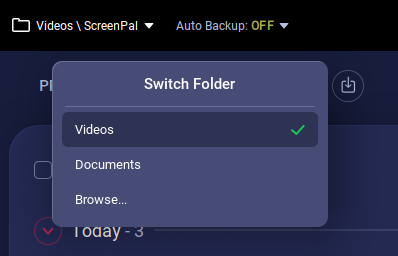 Add a new folder location to save recordings

If you want to add a new location to save your recordings, click on the Browse option in the drop-down.
Within file explorer, navigate to the folder you would like to begin saving your recordings to, select it, and then click to OK.


You may need to create the folder beforehand with some operating systems in order to select it in this dialog.
The default location for saved recordings is now set to the folder you've just chosen. Additionally, you should now see this folder as an option in the drop-down list.
Move existing recordings to a different folder location

If you already have existing recordings, you may choose to move them to a new location for purposes of organization.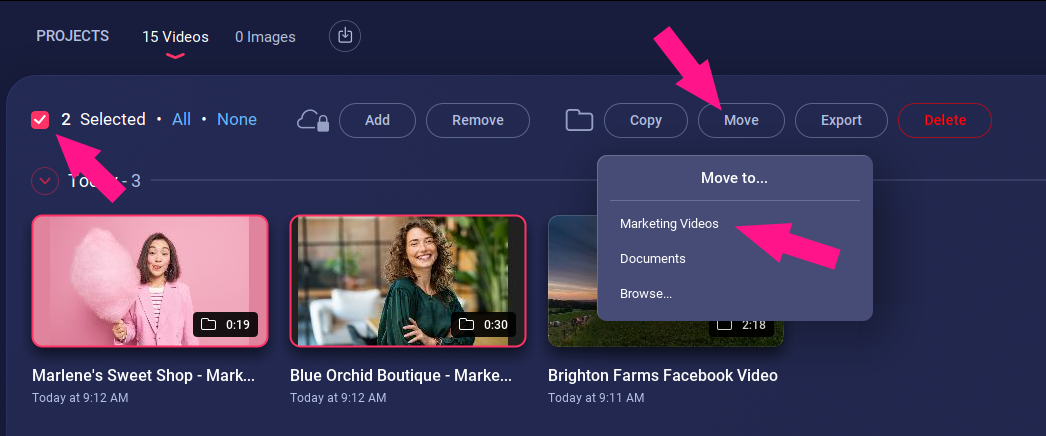 First, select the Manage Recordings check box in the upper left. (For more on managing recordings click here).

Next, click Move.

Finally, click on the folder in the drop-down that you'd like to move the selected recordings to. Alternatively, you can click Browse to select and move the recordings into a new location that you have not previously used.
Now your recordings can be managed from different locations, all easily switchable by using the folder icon in the upper left corner.

Learn more about managing your content here.