With a Solo Premier, Solo Max, or Team Plan, you can easily customize the video player to match your personality, brand, or campaign.

Please note that if you are a member of a Team Plan, your Account Owner or Administrator might choose to limit these controls for team members and configure them at an administrative level instead. If you are unable to turn on Player Customization or Player Branding, contact your Team Admin.
To customize the video player, follow the steps below.

1. Log into your account.

2. Click My Content in the upper right corner.


3. From the Content area, hover over a video and click Details.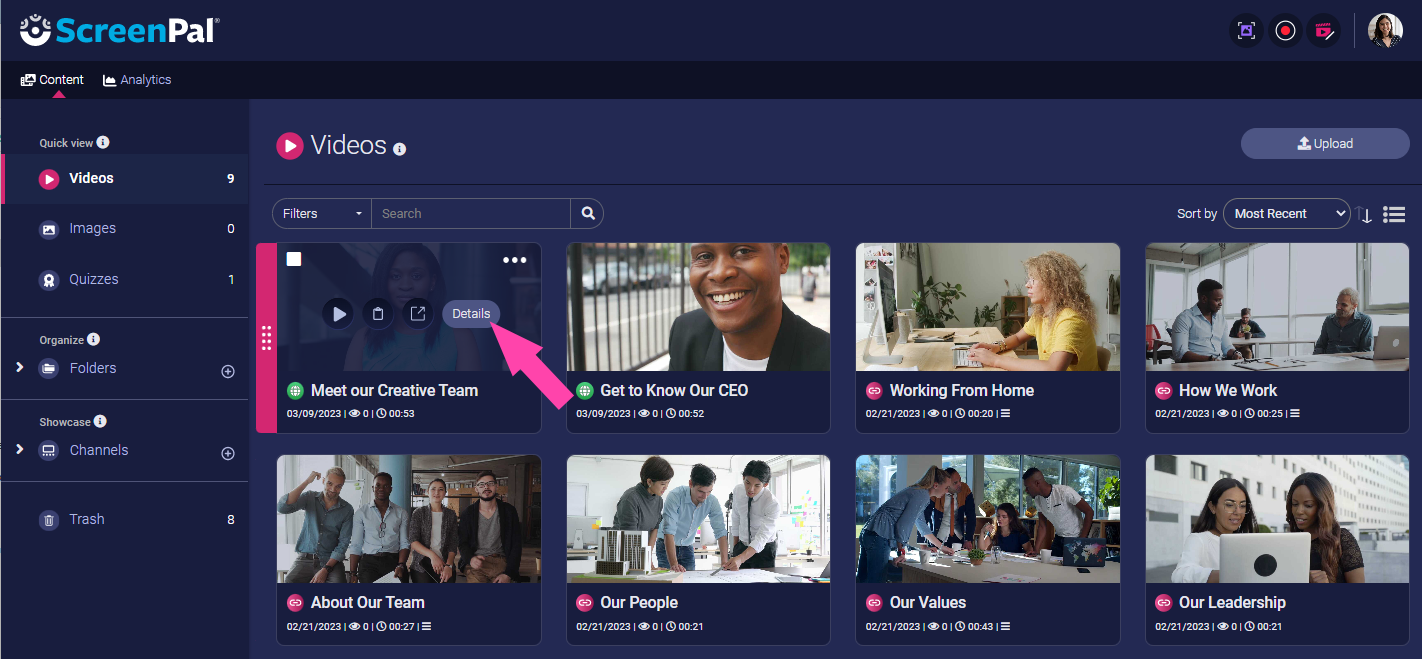 4. On the Video Details tab, scroll down to the Player Customization section and move the toggle to the On position.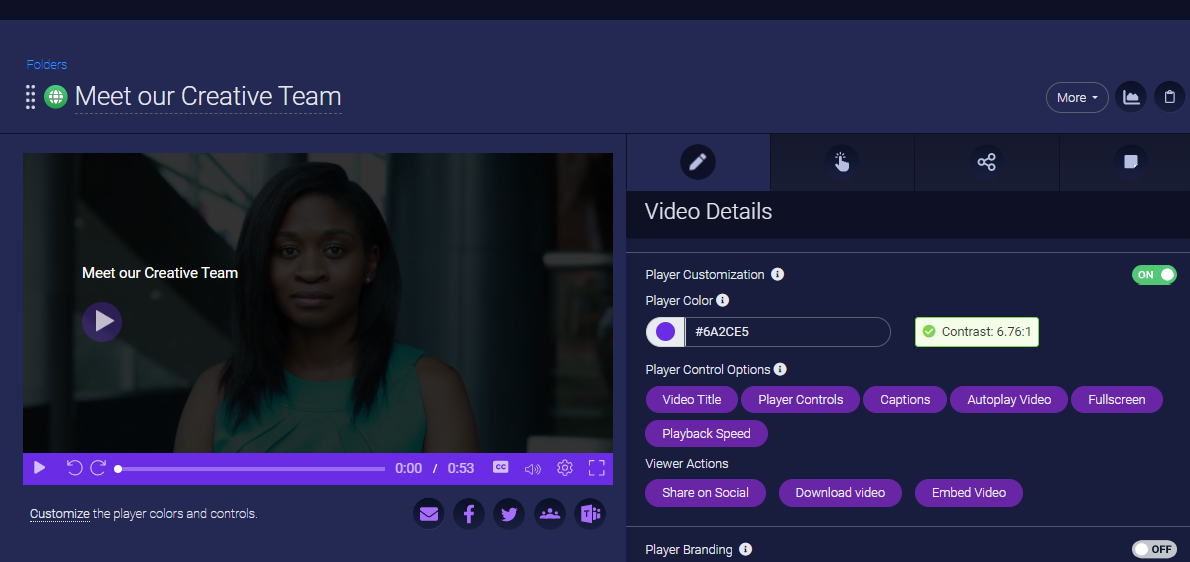 5. For
Player Color
, click the color dot to use the slider to select a color for the video player and play button. You can also enter a hex color code in the box.
The button and player control text will automatically change to white on darker backgrounds, and to black on lighter or brighter backgrounds to meet the requirements for contrast conformity. To read more about the Web Content Accessibility Guidelines for contrast conformity, see
this article
.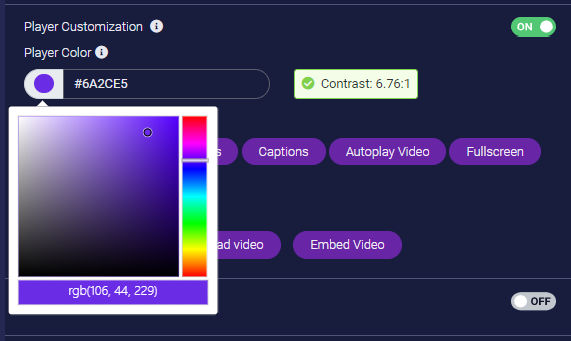 6. You can preview your changes by clicking Save at any time.
7. Under
Player Control Options
, click player options to select and enable them.
8.
When you are finished, click
Save
.
To configure your player branding, follow these steps.
1. After logging in, f
rom the
Content
area, hover over a video and click
Details
.
2. On the Video Details tab, scroll down to the Player Branding area.

3. Switch the toggle next to
Player Branding
to the
ON
position.
Additional controls are displayed.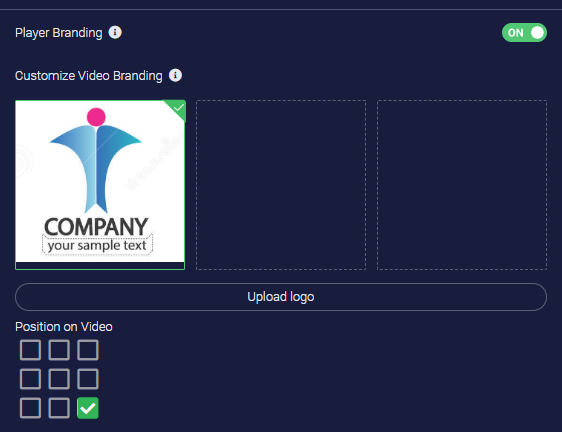 4. Click Upload logo and select a file.

You can upload more than one image or logo at once, but only the selected image will be displayed within the player.

For example: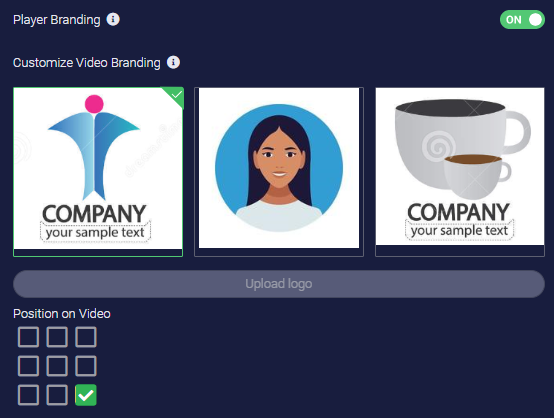 5. Use the Position on Video control to select the location of the image or logo within the video.

6. Click Save to save your changes.