Find your videos and images on your hosting account

Please note, we do not automatically upload videos to our site. Your hosting account will only contain the videos that you have uploaded.

First, verify that you are logged into the account that you have uploaded videos and images to. You can see your account information by clicking on your initial badge in the upper right corner of the website (

).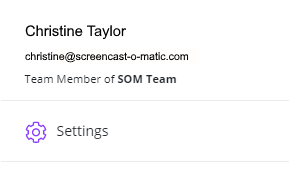 Once you are logged into your account, click My content at the top of the page.


Clicking My content opens your content library, including all videos and images that you have uploaded.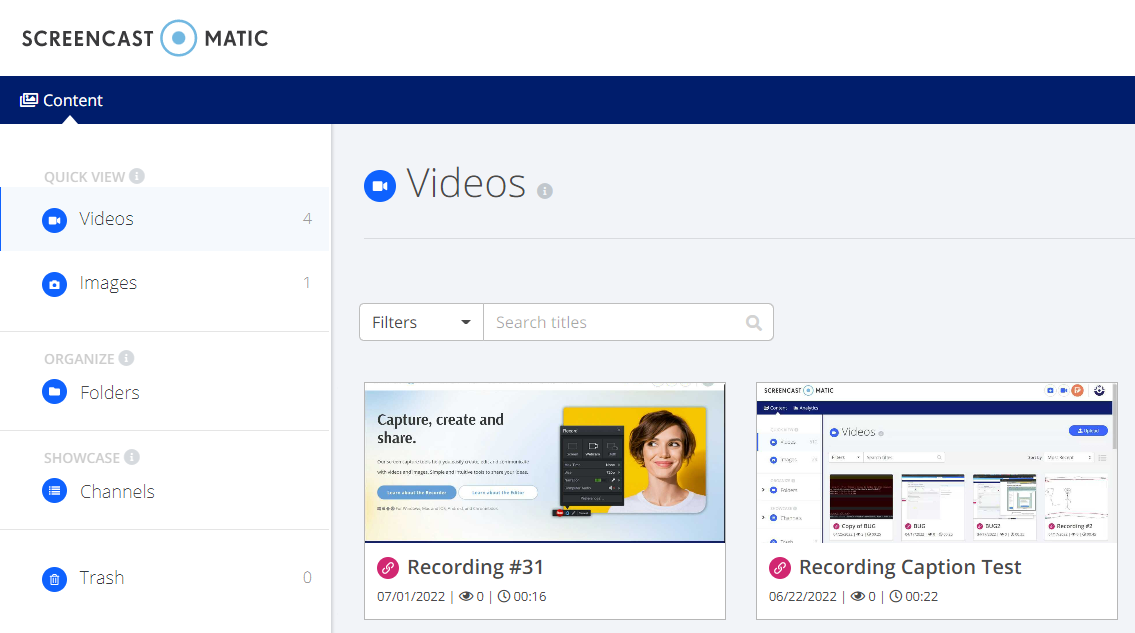 If your account appears to be empty, try loading your account in a different browser. Sometimes extensions or browser settings can interfere with the display of your content.


If you are viewing your account in Google Chrome, try viewing it in an incognito window.

You can also try using the Filters at the top of the page to sort by Upload Date, Visibility, and Creator.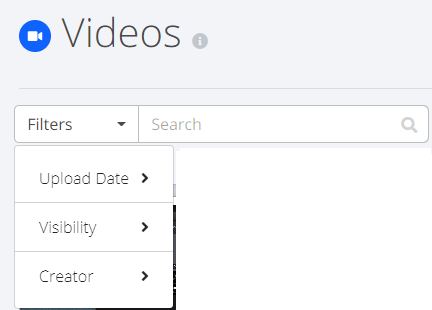 Related Articles

Set up hosting and homepage Solo Premier, Solo Max, and Team Plan subscribers

Premier Hosting Settings Premier Hosting allows subscribers to personalize their viewer's experience. Channels and homepages can be fully customized with your branding. Branding options can include company name, company logos, video player colors, ...

Share videos and screenshots published to our hosting site

Sharing content published to our hosting site If you've published videos to our content hosting site you can also share them by going to your list of uploads. Hover your mouse over the video you'd like to share and click Details button. This opens ...

Find the location of your videos

Desktop: You can access your videos from your browser, or from your local computer. To access your videos within your browser, log into your account. Click My content at the top of the page to open your content library and click Videos from the menu ...

Flip the recordings, videos, and images horizontally

You can flip (or mirror) a webcam recording, video, or image horizontally using either the screen recorder (webcam only) or video editor. Using the Screen Recorder to flip your webcam First, launch the screen recorder and select either Webcam or ...

What happens to my uploads if I cancel my Premier Hosting?

What happens to my uploads if I cancel my Premier Hosting? Your account will revert to Free hosting. All your links should continue to function. Your account will be subject to the bandwidth limits for free hosting and you will lose Premier features ...