Use the Recognize Text tool
Use our Recognize Text tool to quickly convert static image text into editable, copiable, and searchable text.
To access use the text recognition tool, complete the steps below.
1. Open Project Manager.

2. Click Images at the top of the page.


3. Select an image.

4. Select Recognize Text from the menu on the right.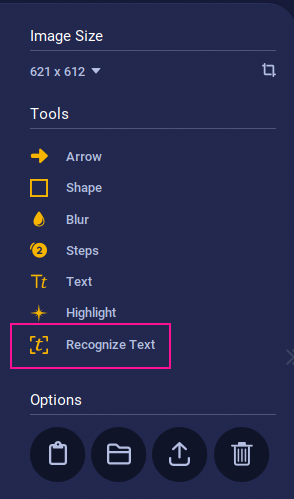 5. Click and drag over an area of the image to recognize the text.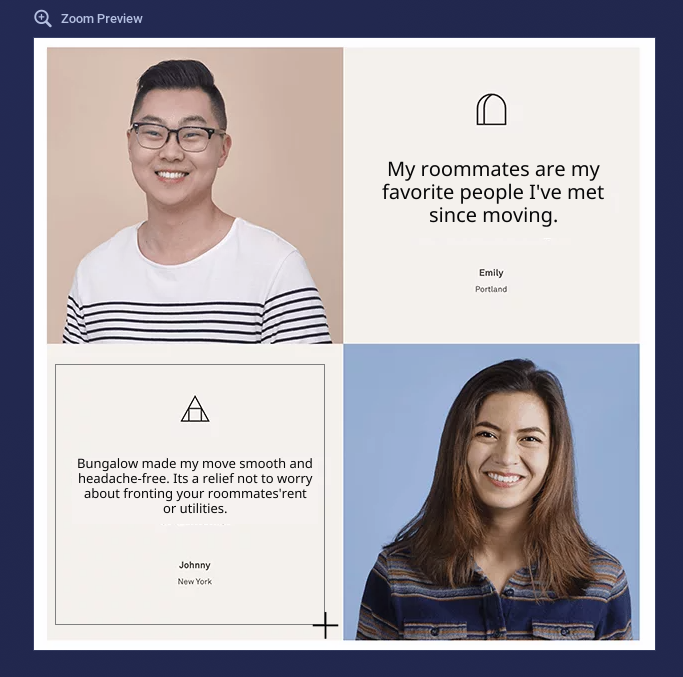 How to get the best results when using Recognize Text

When using the
Recognize Text
tool within the Image Editor, there are several best practices you can follow to improve your results.
Instead of dragging one large rectangle around several paragraphs of text, drag several smaller rectangles around each paragraph.



The Text Recognition tool may have trouble recognizing formatted text (that is, text that is bold, italic, underlined, struck-through, or otherwise different from the text around it). Consider dragging the tool over difficult words individually, instead of trying to capture them with the other text around them.

Avoid selecting different sizes of text at the same time. For example, if your image contains large, bold headings, followed by smaller paragraph text, select the headings and paragraphs separately.

Related Articles

Recognize Text tool is not detecting any text

When using the Recognize Text tool with screenshots and other images within the Image Editor, you might select text and receive an error that states, "No text detected". This can happen when the text you are selecting is too small, or the selected ...

When to use our tools

Our app helps you capture video on all of your devices with the Desktop screen recorder, the ScreenPal Chrome extension, and our mobile application. Below is a brief explanation of each platform to help you determine when to use each one! Desktop ...

Import a Story template and use it to create a Story

Team members within your organization can easily create brand-specific templates using our Stories feature and then distribute these templates for use as the basis for Story projects. When a team member saves a video template, they can distribute the ...

Use ScreenPal with Google Docs, Google Sheets, and Google Slides

Google Docs, Google Slides and Google Sheets allow you to insert comments into your working project and for comments ScreenPal works great. Quick, personalized video comments can be very effective when collaborating on a project. If your colleague ...

I use Single Sign On to log in but I cannot access my Team Plan

When your organization configures Team Member access to our creator tools using Single Sign On (via SAML), it means that you can visit your team's access page and enter the username and password used to log into your organization's network to access ...