Our Chromebook application allows you to make recordings of your Chromebook screen. You can then import these recordings onto a PC or Mac for editing.
How to Import your Recordings to a Mac or PC

Step 1: Upload Chromebook recordings to our app

View this video for instructions on how to properly upload your recordings from the Chromebook application to our hosting website. Once your recordings are uploaded, go to our website and log into your account.

Step 2: Find the Recording you Uploaded

After logging into your account, click My content at the top of the page.


This opens the Content area. From here, click Videos and find the video you want to import.

Hover over the video you want to download and click Details.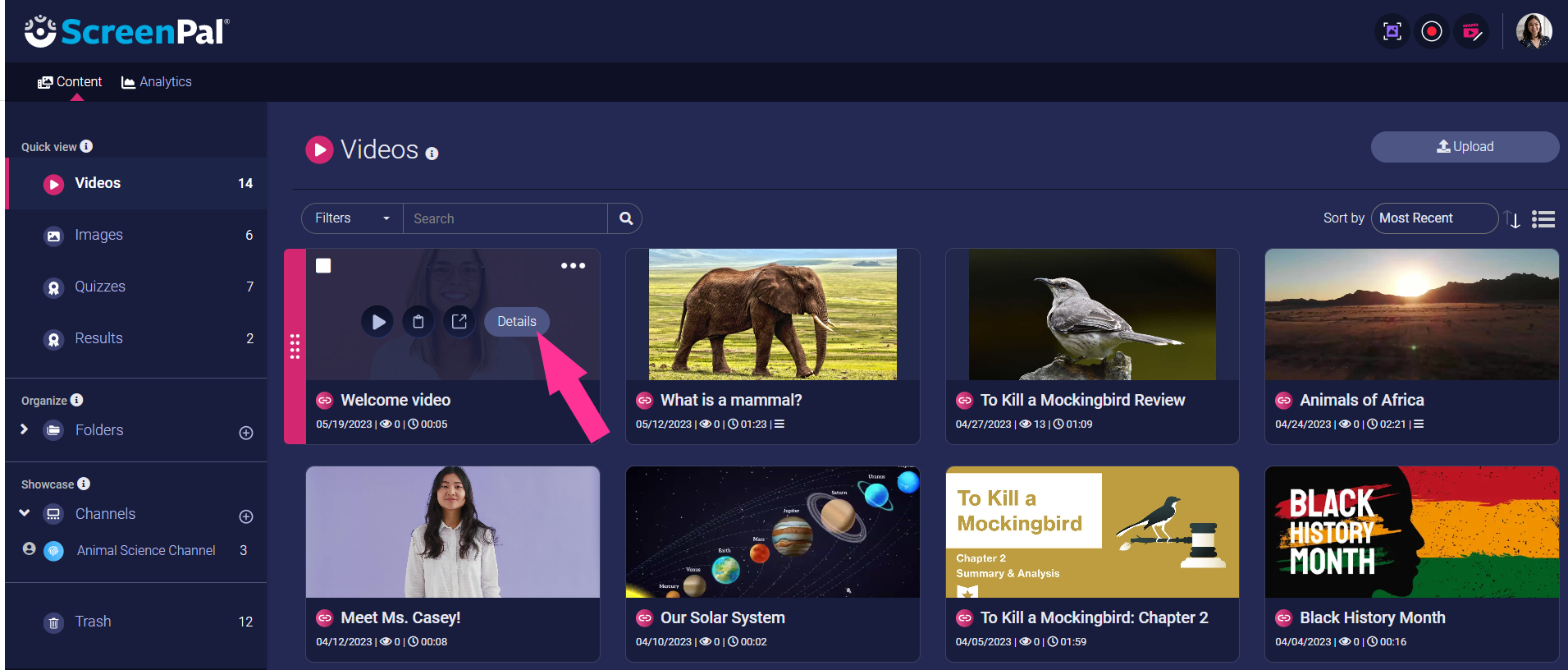 Step 3: Download the Recording

From the Video Details tab, click the More menu and select Download MP4.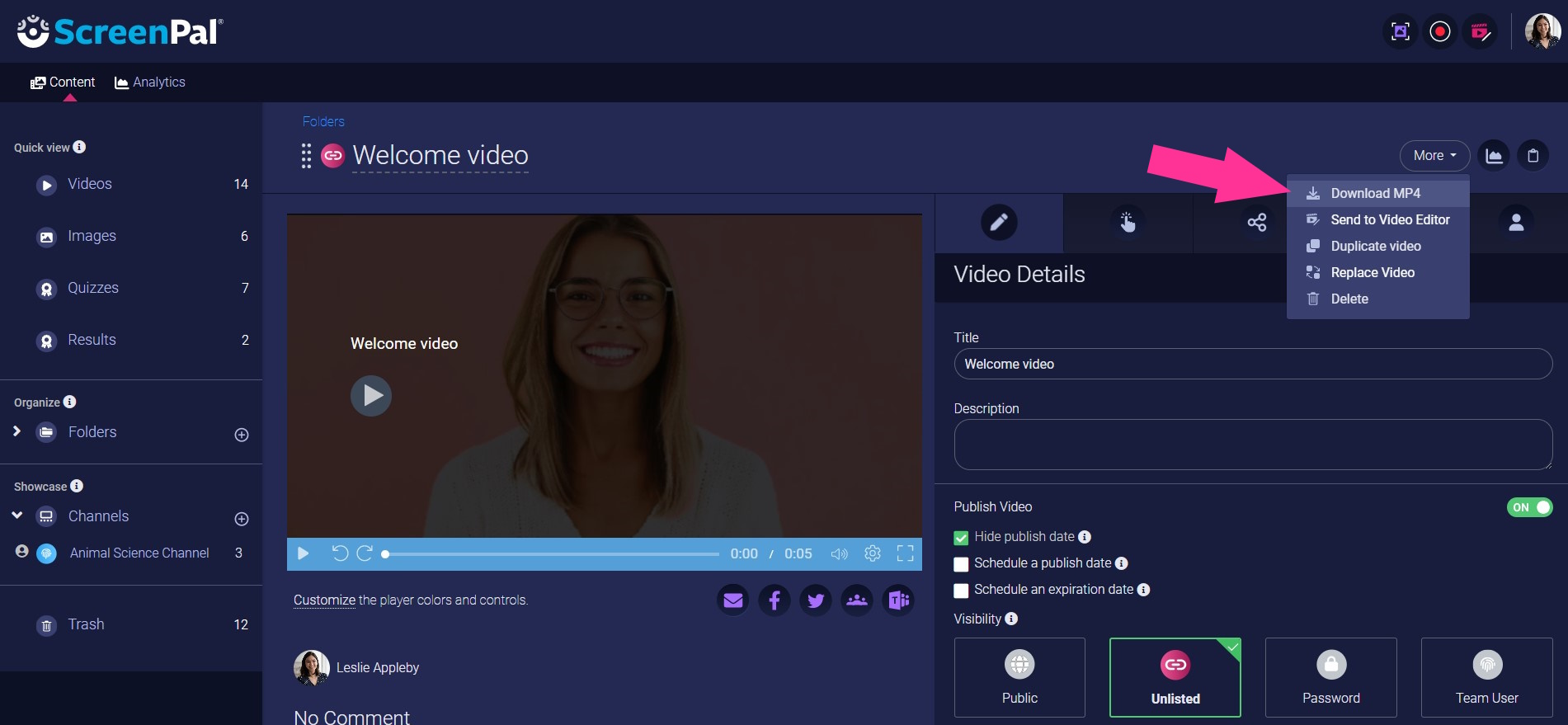 Step 4: Open the Video Editor and import your video

In the upper right of the video editor, click Import to import your saved file. Locate the file on your machine using the file explorer dialog, and click Open to import the file into the video editor.




That's it!

You can now see the imported recording at the top of your list of recordings.

Next, click that recording to make use of all the editing features that has to offer. Here are 5 quick tips to get you started!