You can quickly upload a video or image to your ScreenPal Hosting account by completing the steps below. Be sure you are logged into your ScreenPal account to complete this task.

1. From the Content area of your account, click the Upload button.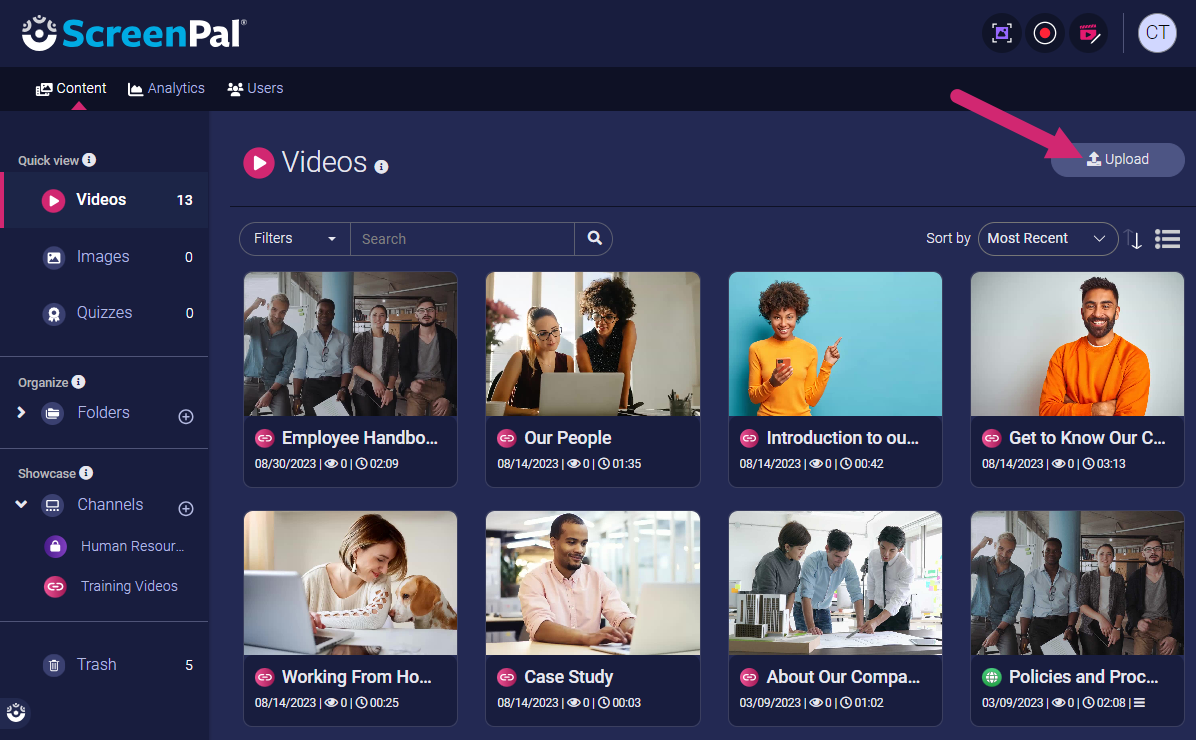 This opens a new tab with upload controls displayed. Please note the acceptable file types. For images, you can upload PNG, JPG, TIFF, and GIF files. Videos must be MP4, MOV, WMV, AVI, or FLV files.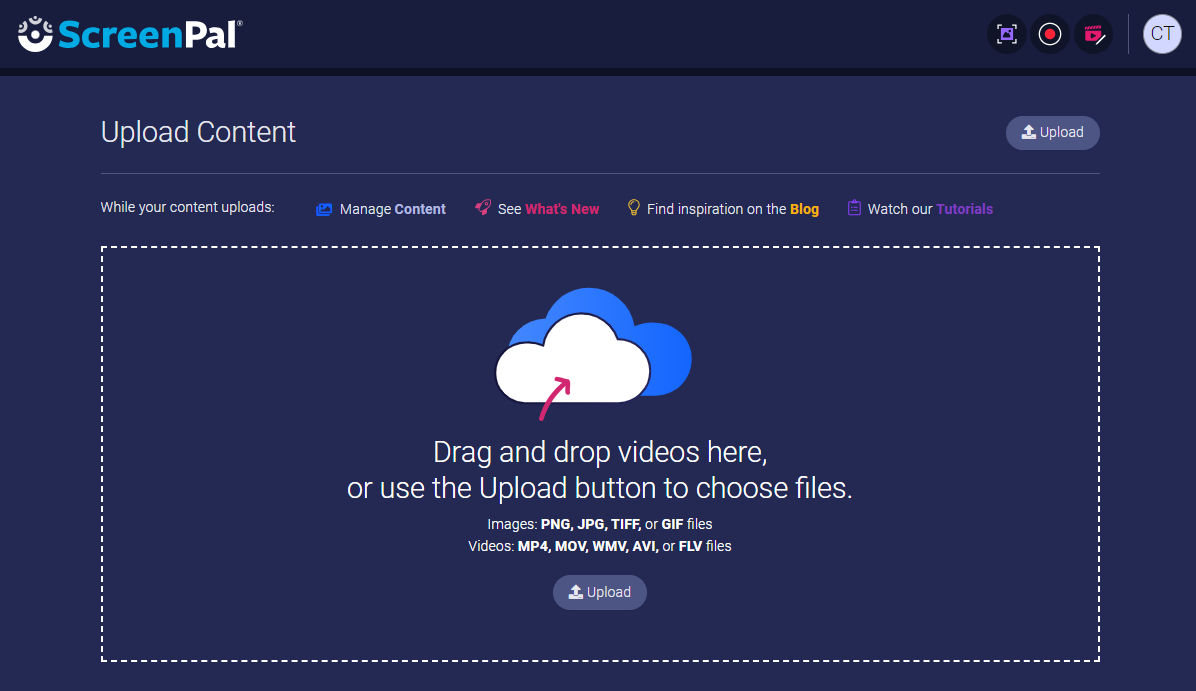 2. Drag and drop a file into the upload area, or click the Upload button to open File Explorer and select a file.

3. Keep the Upload tab open while your content uploads. To cancel an upload, click the X.


After your content has uploaded successfully, the progress bar will turn green and a green check mark will be displayed.