If you have a paid plan, you can update your payment and billing information by following the steps below.

1. Log into your account.

2. Click your user icon (

), located in the top right corner of the page and select
Settings
from the menu.
3. In the menu on the left side of the page, under Subscription click Billing.

4. To update your payment method or billing address, click Update Payment under Payment Method.

This opens the Subscriptions page.

5. On the account page, in the Billing Information box, click Edit.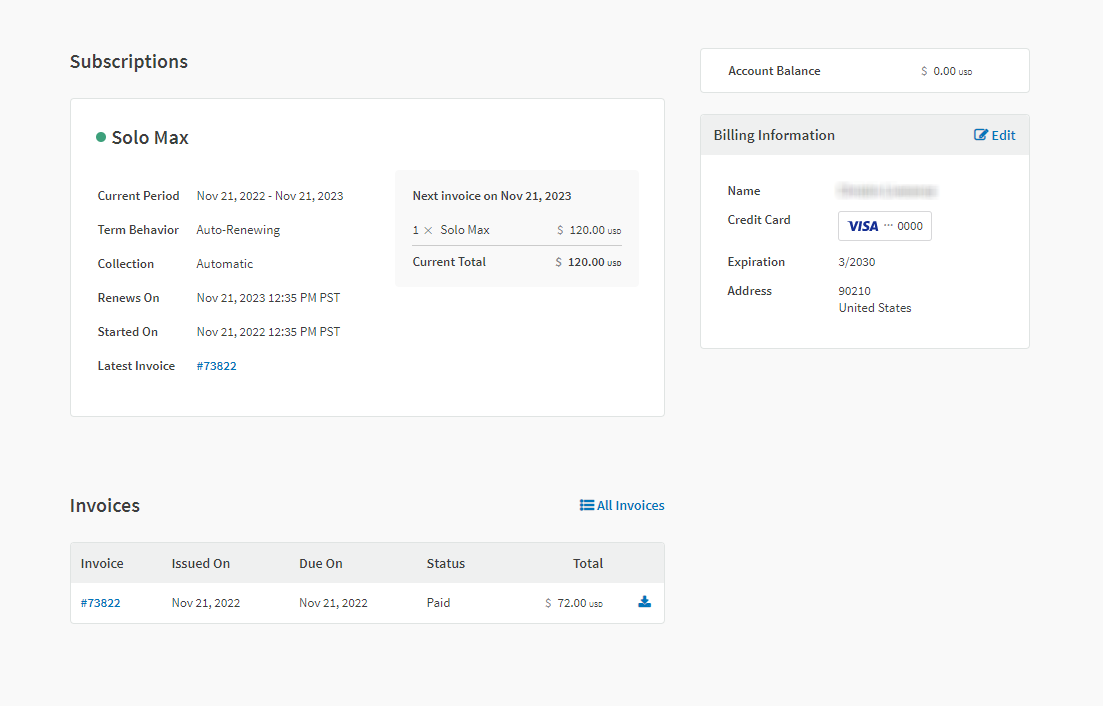 This displays several fields for your credit card number and address that you can update as necessary.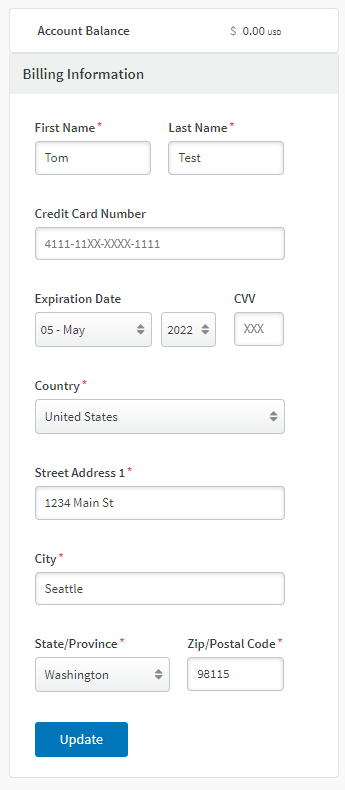 6. When you have finished making your changes, click Update.