The difference between Channels and Folders
When using our Hosting platform, you have two ways to store and display content: Channels and Folders.

Channels
Channels are curated collections of videos and images that you can share with your viewer. You can customize a channel by uploading a logo that your viewers will see, adding a description, choosing the play order, and selecting the channel layout. You can then share the link to the channel with your audience so they can view it.
Here is an example of how a channel will look to your viewers: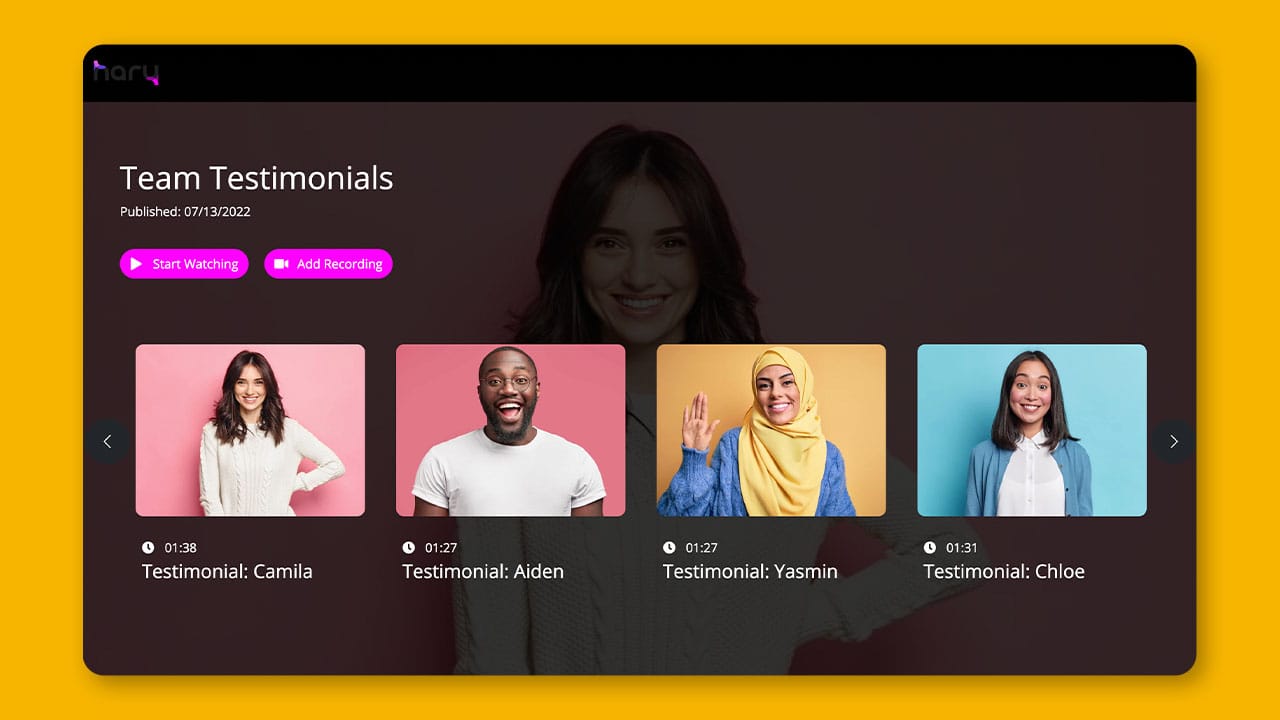 Folders

Folders are used within your Hosting account to organize your content. If you are a member of a Team Plan, you can also add team members to your folders so that they can use and manage the content within them.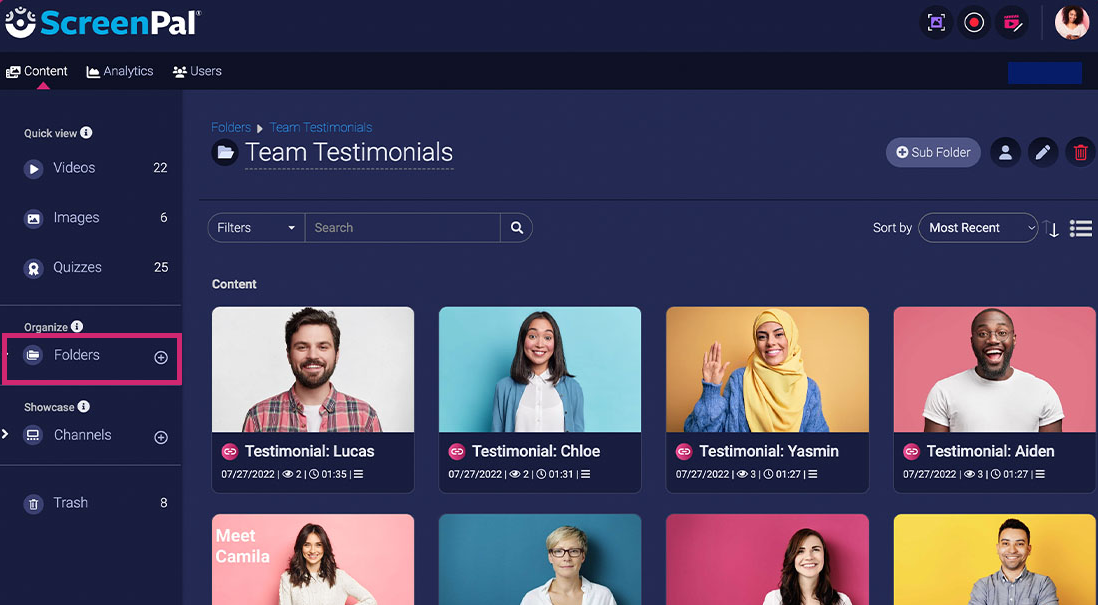 Related Articles

Multiple users uploading to one Hosting site

Members of a Team Plan can share their content with other members of the team. Each Team Member will have their own login and password. When a Team Member uploads content to the Team Hosting account, by default they will be the only ones who can see ...

If I'm part of a Team Plan can my videos be seen by everyone?

When you join a Team as a Team Member, you get your own private, dedicated hosting space. Once you are added as a Team Member, only your administrator(s) can see your content, until you choose to share it. You can choose to share content with other ...

Groups: Usage and sharing

If you are part of a Team plan, your Team Admin can create collections of users called Groups. You can then share content to groups and to collaborate on content projects across your team. Share Content to a group 1. Log into your team account and ...

View a team member's permissions as a Team Administrator

Our Impersonation feature enables Account Owners and Administrators to temporarily become an authenticated member of their team for testing purposes. Please note that you do not need to know a user's password in order to impersonate them, nor does ...

Add or edit a channel

Add a new channel To add a new channel to your account, follow the steps below. 1. Log into your account and go to My Content. 2. On the left navigation bar, to the right of Channels click the Plus icon . 3. This opens the New Channel dialog. 4. For ...