Supported languages and localization and how to set your language
Supported languages and localization

Our screen recorder and video editor application support's the following languages:

English

Italian - Italiano

Portuguese (Brazilian) - Português

German - Deutsch

French - Français

Spanish - Español

China - Chinese

Japan - Japanese
Change the language in our app

1. Open our application on your computer.

2. In the top right of the Video Editor, click the currently selected language. In this case, EN shows that it is currently set to English.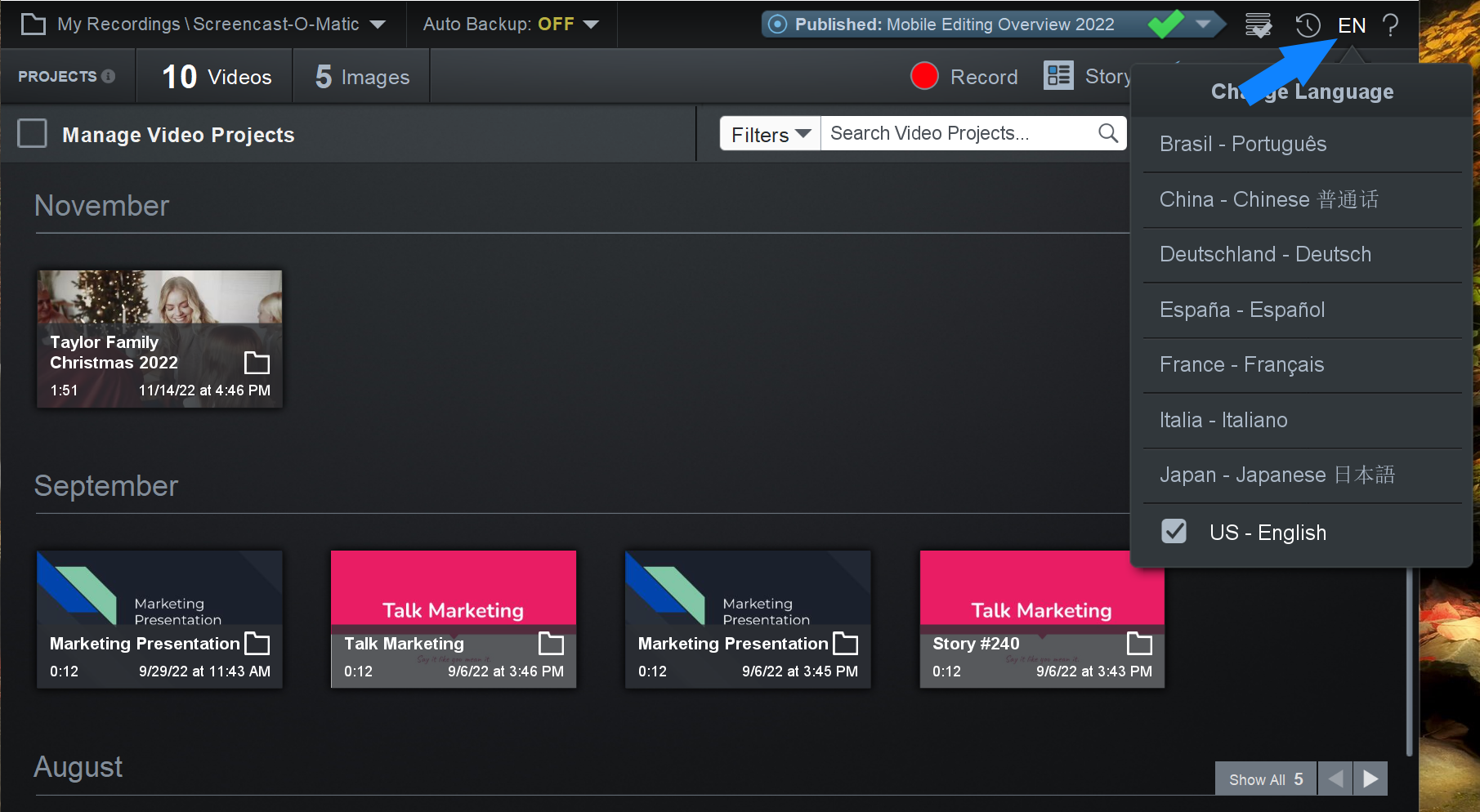 3. Select the language that you would like to use.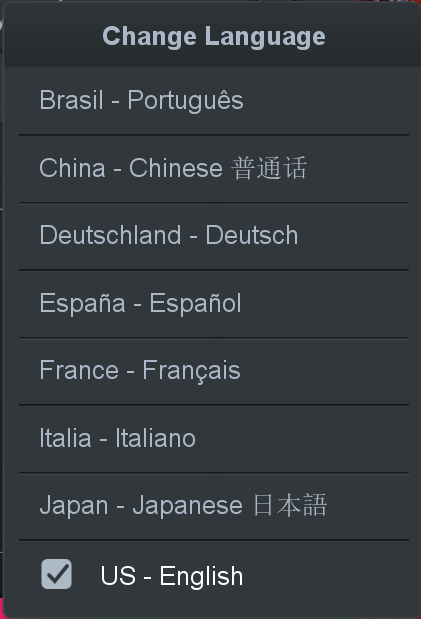 A message is displayed, telling you that the display language will change when you quit and restart the application.

4. Click Change and Quit to close the
Video Editor
, and then launch it again.
Related Articles

Set up our app with ADFS SSO (SAML) for your organization

Set up our app with ADFS SSO (SAML) for your organization Active Directory Federation Services (ADFS) can provide your users with single sign-on (SSO) access via Security Assertion Markup Language 2.0 Standard (SAML) to your Team Plan. When Team ...

Admins & Teachers: Set up ScreenPal in Schoology LMS

Our application integrates with many learning management systems via the Learning Tools Interoperability (LTI) standard. This article will help with the setup and use of our LTI app within the Schoology LMS for administrators and teachers. Table of ...

Set up macOS Permissions for recording with ScreenPal

The ScreenPal recorder runs inside the Google Chrome web browser, which needs access to the following resources on macOS to make recordings: Screen Recording Microphone Camera Steps to enable access: 1. Click the Apple menu and select System ...

Set up hosting and homepage Solo Premier, Solo Max, and Team Plan subscribers

Premier Hosting Settings Premier Hosting allows subscribers to personalize their viewer's experience. Channels and homepages can be fully customized with your branding. Branding options can include company name, company logos, video player colors, ...

Upload captions

Captions Our app enables you to create and upload captions and add them to your video. These captions are displayed on the screen in real time as the video plays, enabling those who cannot hear or understand the audio to access the content within a ...