Sharing content published to our hosting site

Hover your mouse over the video you'd like to share and click Details button.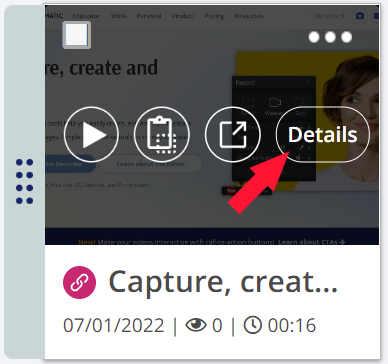 This opens the video in the preview area and opens several tabs to the right.

On the right side of the page, click the

tab to see the options for sharing your video.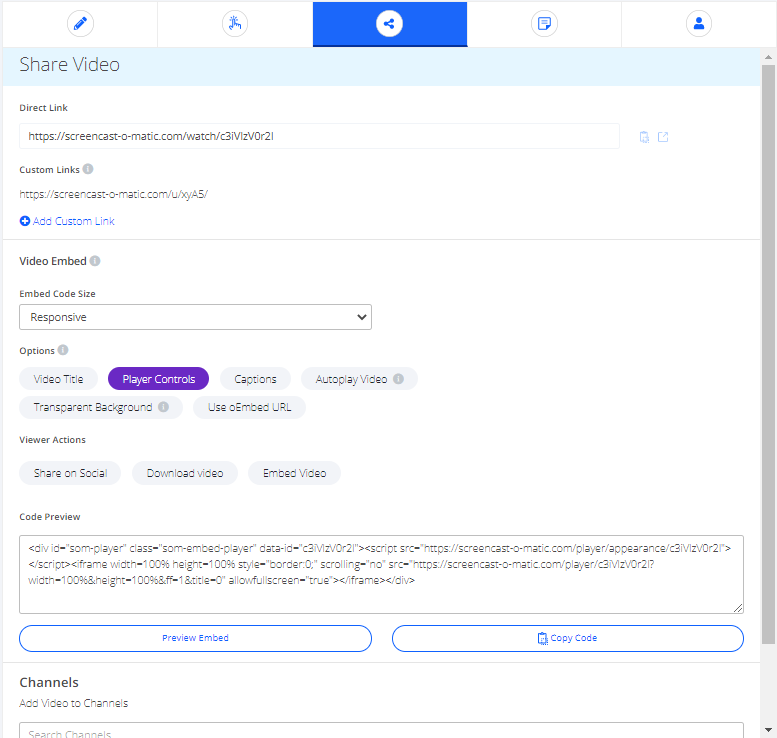 Direct Link

Displays the direct link to your video. You can click

to copy this link to your clipboard, or click

to open your video in a new browser tab.
Custom Links

Here you can add a descriptive custom link for your video. Click
Add Custom Link
, add your link text in the box, and then click
Save
to generate your custom link. For example, if you enter
capture_and_create
in the text box and click
Save
, the app will generate a custom link that looks similar to
screencast_o-matic.com/u/yxC2/capture_and_create
. For more information, watch our
Custom Links tutorial
.
Video Embed

This option enables you to embed your videos on your website using an embed code. For more information about how to customize and use your embed code, watch our
Embed Video Code tutorial
.
Channels

Use the Add Video to Channels controls to add the video to an existing channel in your account.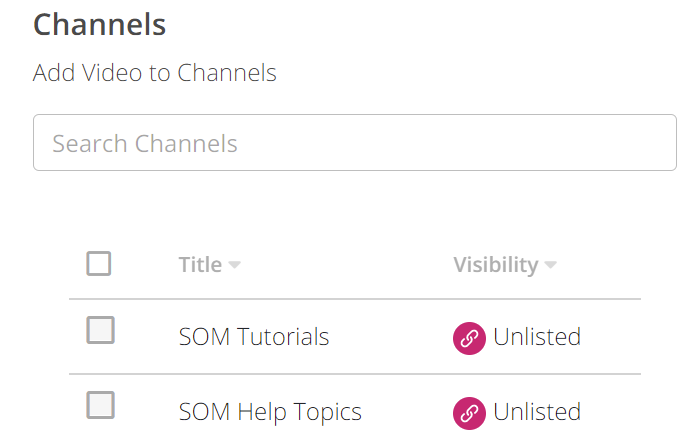 You can also quickly email your video, or share it to Facebook, Twitter, Classroom, and Microsoft Teams using the icons below the video preview.