You can quickly edit images and screenshots stored in your Hosting account by sending them to our Image Editor.

1. Log into your Hosting account and click My Content at the top of the page.

2. From the menu on the left, click Images.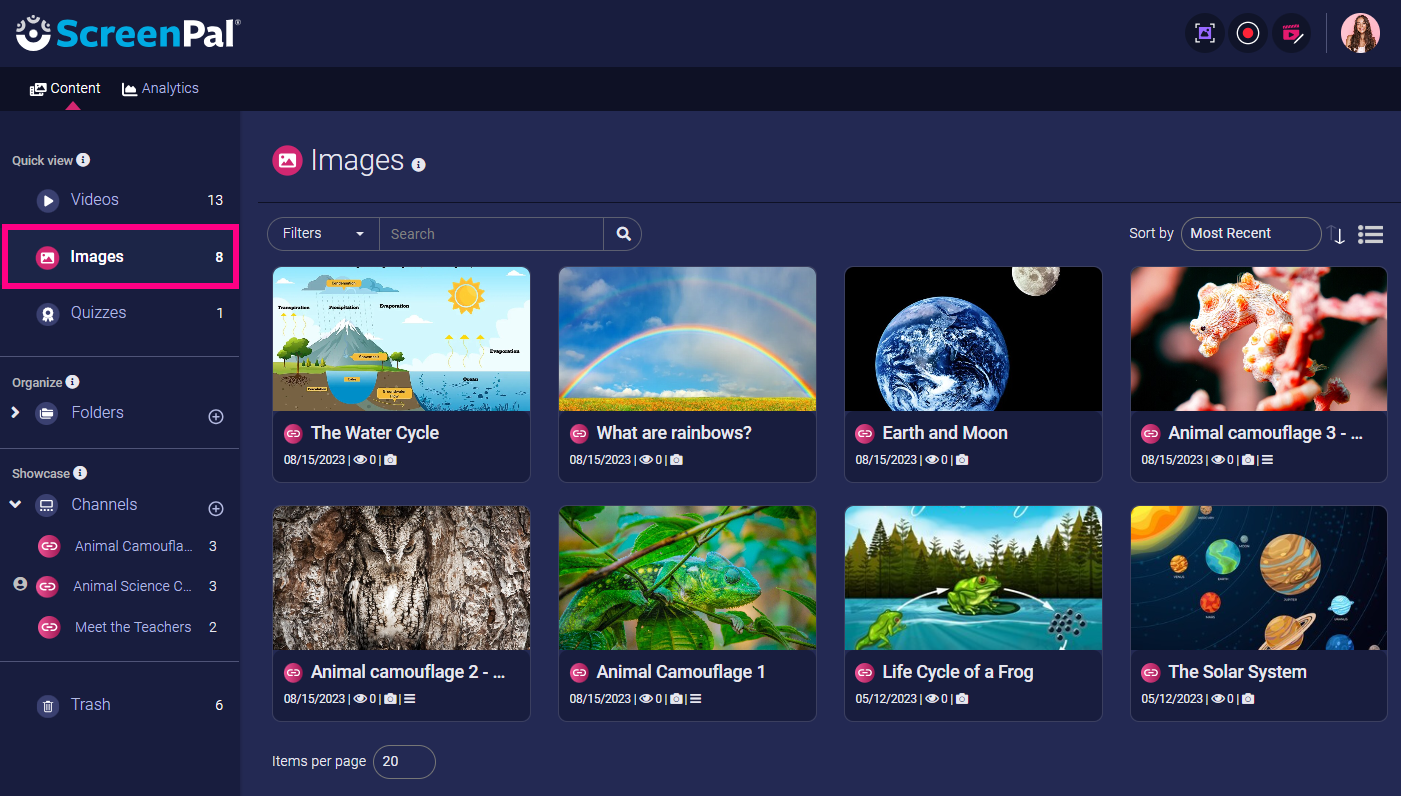 3. Hover over the image you would like to edit and click Details.

This opens Image Details.

4. Click the More menu in the top right, and then select Send to Image Editor.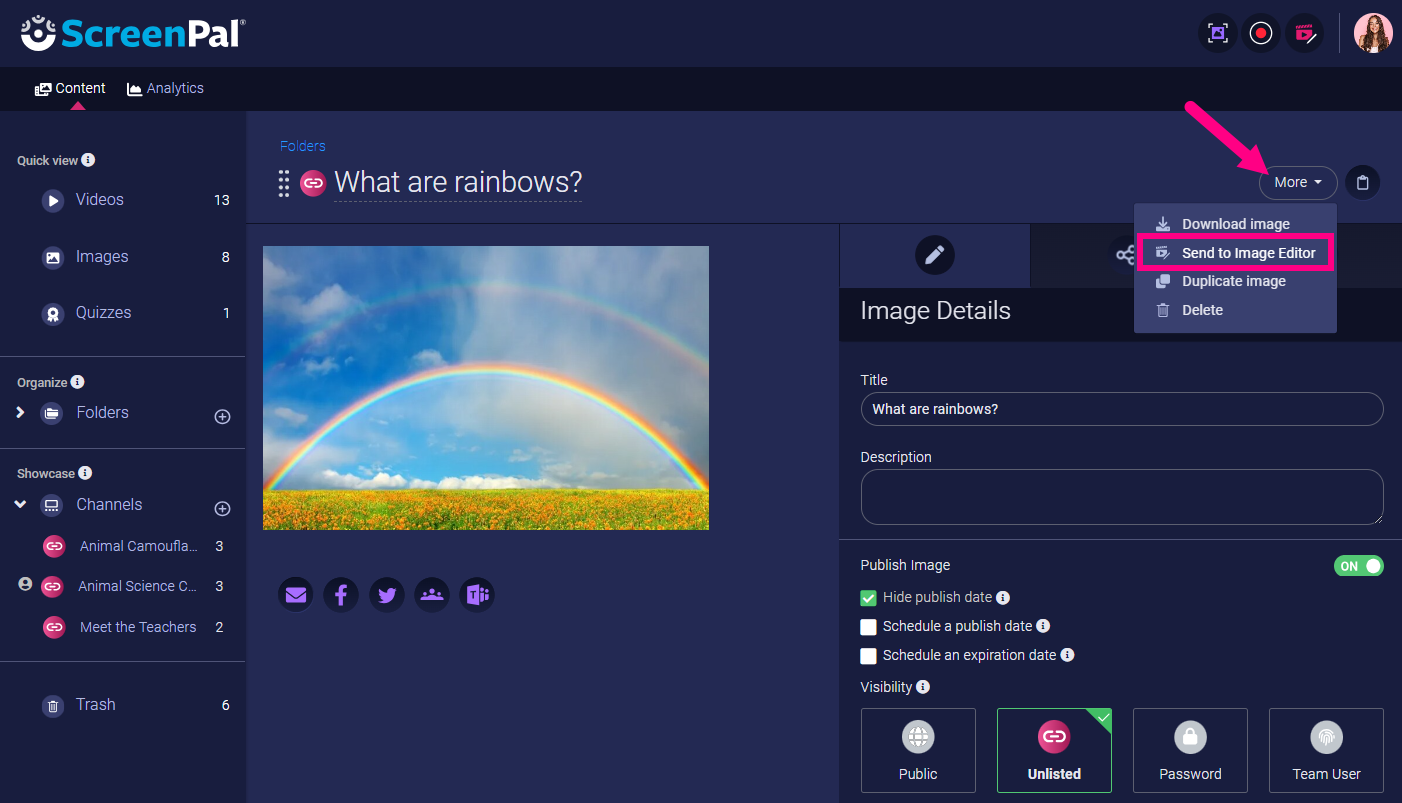 This opens the selected image in the Desktop Image Editor.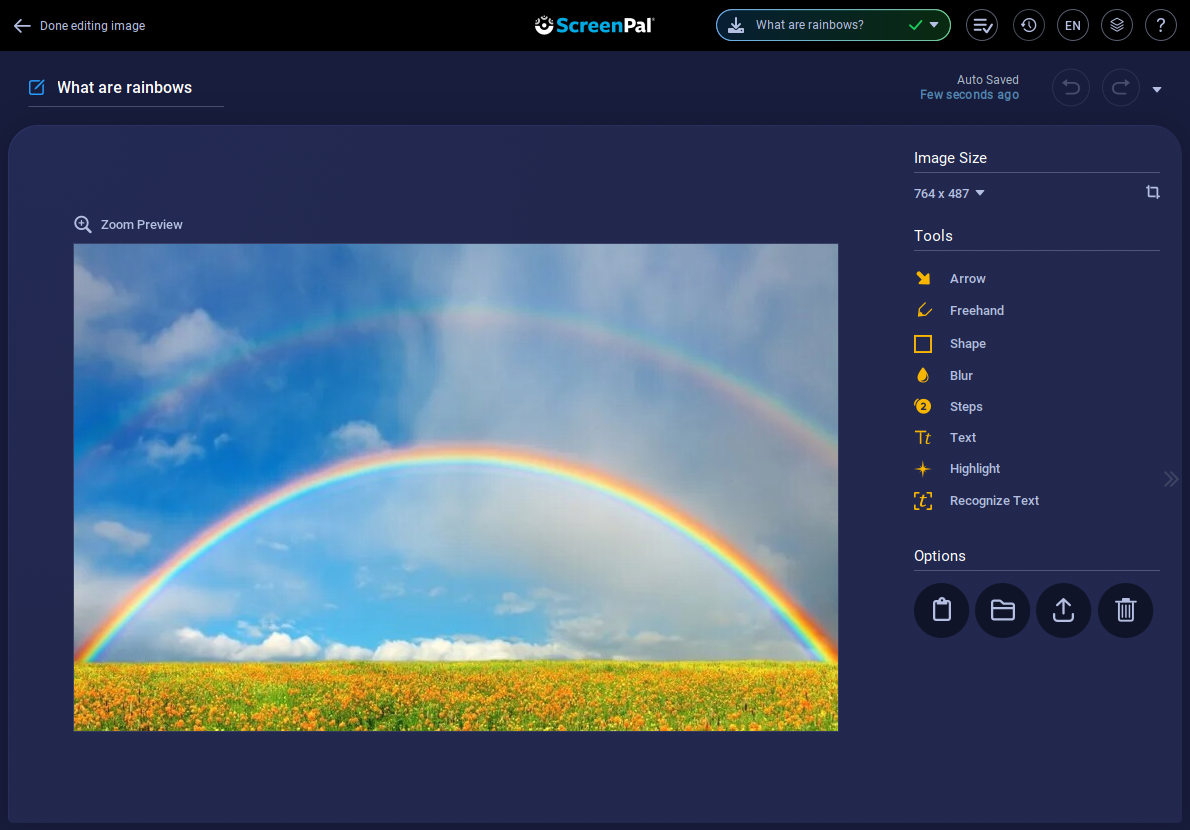 From here you can crop and resize the image, add text, arrows, and shapes, share a link to the image, and much more!