Recognize Text tool is not detecting any text
When using the Recognize Text tool with screenshots and other images within the Image Editor, you might select text and receive an error that states, "No text detected". This can happen when the text you are selecting is too small, or the selected section contains graphics, images or other non-text elements.
If you receive this error, try the following:
When selecting text, avoid including images, graphics, or any other items that are not text.

For example, in the following image, rather than selecting the entire image at once, select the areas outlined in red separately for better results.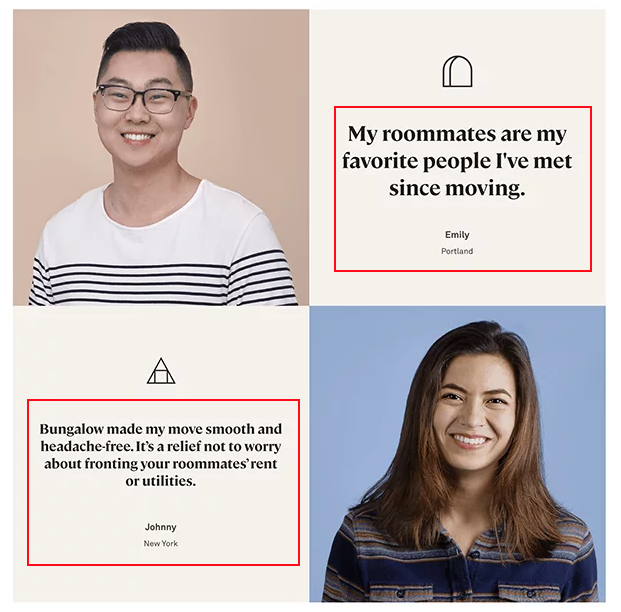 When dragging to select an area of text, avoid getting too close to the text. Instead, include a margin of the background around your selection.

In addition, b
e sure to use high-quality images with the Text Recognition tool. Text that is blurry, or of lower quality is more difficult for the tool to detect. If you are having trouble detecting text, you can potentially improve text recognition results by:
Using a higher resolution image or a zoomed-in version of your original image.

Avoiding images that are blurry or contain out-of-focus text.

Using an image that has better contrast, such as black text against a white background.

Regenerating your source image using a larger font size.

Regenerating your source image with complex backgrounds removed, using only darker text on a simple, lighter-colored background (especially a solid color that contrasts well with the text color).
Related Articles

Use the Recognize Text tool

Use our Recognize Text tool to quickly convert static image text into editable, copiable, and searchable text. To access use the text recognition tool, complete the steps below. 1. Open Project Manager. 2. Click Images at the top of the page. 3. ...

Unable to import Word document for narration text

When you create a Story or Script, you can import script text that you have written outside of our application. You can only import script text in the form of a plain text .txt file. You can create a .txt file using Microsoft Notepad, Apple TextEdit, ...

Add captions to a recording and upload to your account or to YouTube.

There are several ways to add captions to your recordings using our Video Editing tool. Add captions from a file With a video selected in the Video Editing tool, click in the bottom right of the screen. In the box for Title, enter a descriptive title ...

Add ScreenPal content to a Schoology course

Add ScreenPal content to a Schoology course If you are a teacher, you can add and use our LTI app within your Schoology instance courses without an admin. 1. First, open to the course you would like to configure. 2. Under Course Options on the left, ...

Color Contrast for Player Accessibility

Color Contrast: Web Content Accessibility Guidelines (WCAG) 2.1 define how to make content more accessible to people with disabilities. According to the WCAG, for contrast conformity at the mid-range level (AA), the visual presentation of text and ...