How do I record my microphone?

First, make sure that your phone is not set to silent. After clicking Launch Recorder, make sure to tap the microphone. The text below the microphone will say "Microphone On" and the microphone icon will display in red.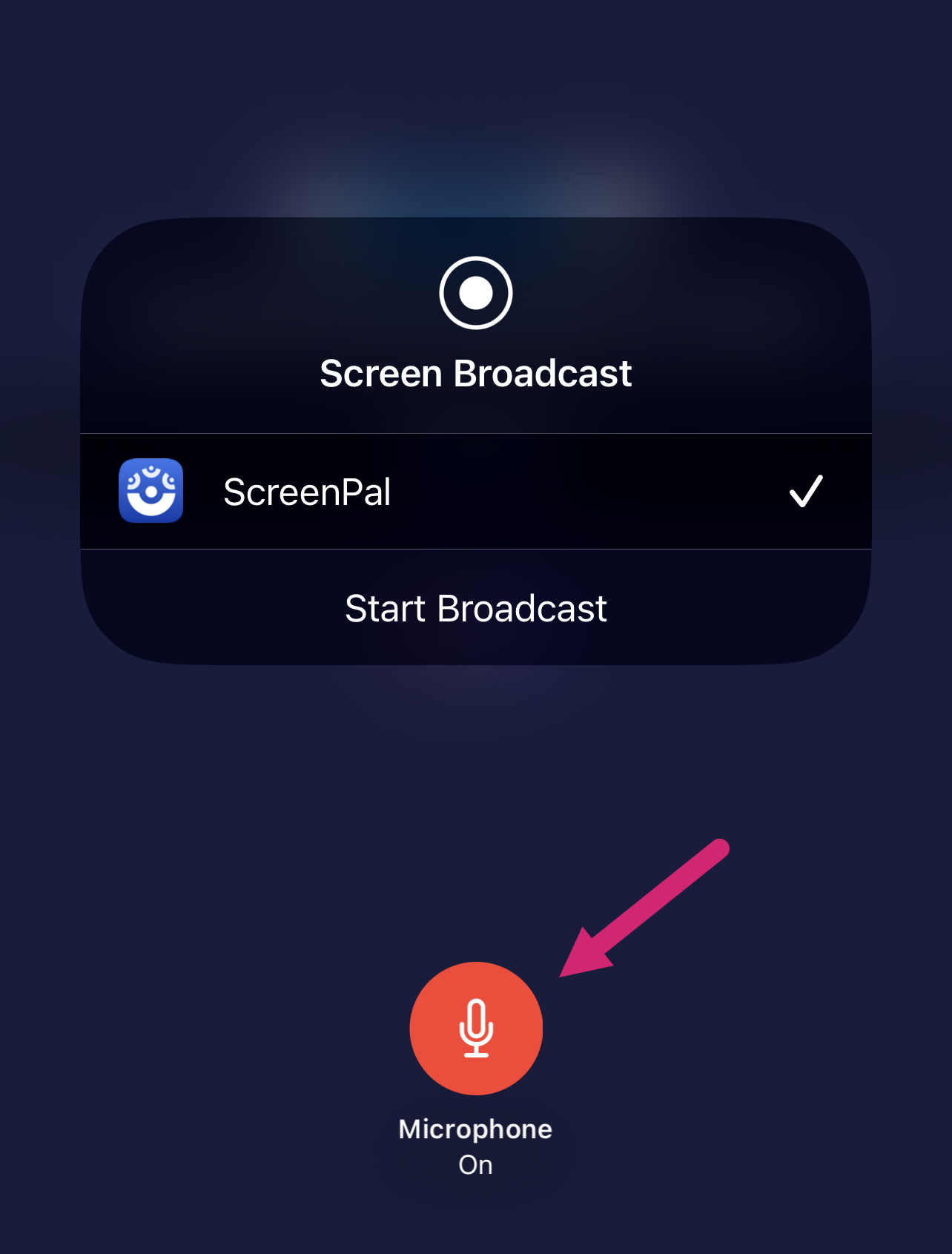 Please note that certain apps on your mobile device might limit what can be captured within them due to security and privacy restrictions, as well as copyright laws. Often, the audio in these apps cannot be captured by any screen recorder apps.
Why don't I hear my audio on playback?

Verify that your phone is not set to silent mode during playback. To
turn off silent mode
, flip the toggle on the side of your device.
You can also turn off silent mode by opening the Control Center. Touch the battery/wifi icon at the top right corner of your screen and swipe down. Drag the volume slider up to turn off silent mode.
Why does my video stop recording suddenly?

Please make sure that your device has sufficient space to record and save your video.

Check your storage:

You can view your device's available space by going to the Settings app. Tap General and then iPhone Storage or iPad Storage.

If you believe that your device has enough storage space and you are still experiencing issues with recording,
please visit Settings on your app and click
"Need help? Email support"
to open a ticket
Why don't I see the screen to start the screen recorder?

Unfortunately, the operating system gets stuck sometimes! You will need to restart our app. You can do this by double-clicking the home button (on older iPhone models) or swiping up on your screen. Swipe up the ScreenPal app up to force close the app. Next, reopen the app and try again.

How do I transfer my recordings to the desktop video editor?

Have a ScreenPal account? Tap Settings in the bottom right. On the Settings page, click Add account to connect your existing ScreenPal account and upload recordings to the Desktop Video Editor.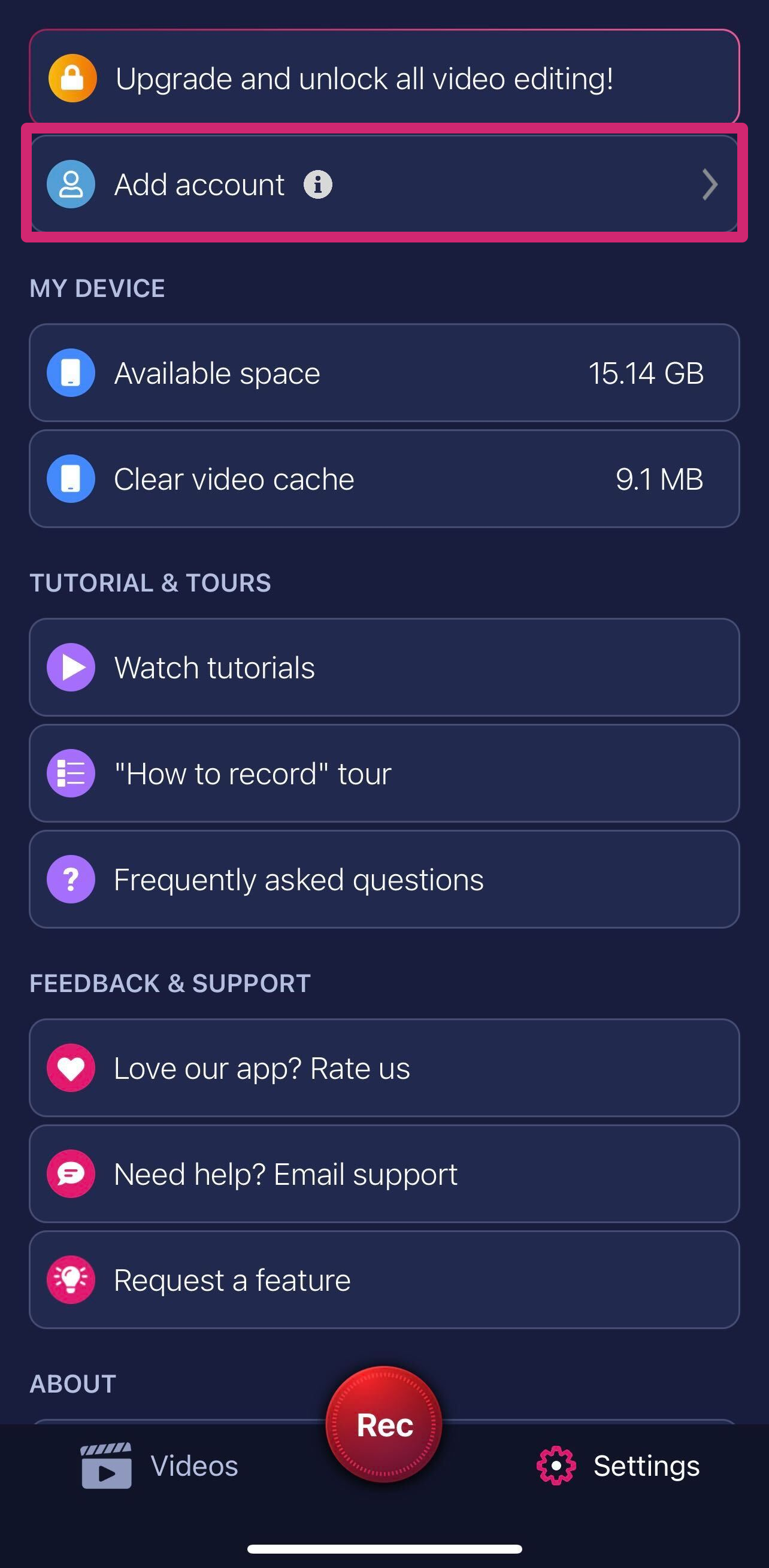 How do I add a Facecam recording to my video?

You can add your Facecam to your video in our edit menu. First, complete and save your recording. Next, tap the video thumbnail, and then tap Edit in the upper right corner. Here, you will see an option to add a Facecam.

You can choose the location of your Facecam by repositioning it while recording. You can also choose specific segments of your video to which to apply the Facecam.

How do I get support or provide feedback?

For additional assistance, please visit Settings on your app and click "Need help? Email support" to open a ticket.