As a user with a Deluxe, Premier, Max, or Team account, you can import an existing image from your computer using the Project Manager and edit it using our image editor.

To import and edit an image, follow the steps below.

1. From the Project Manager, click Images in the toolbar.

This label will have a number next to it, indicating how many images you currently have in the Project Manager.


2. From the Image Projects page, click Import in the top right corner.


3. Use the file explorer dialog to navigate to and select the image you want to import, and then click Open.

This opens the image on the Image Projects page.

4. Click the image to edit it.

5. Use the tools on the right side of the page to crop and resize your image, add shapes, highlights, and blurs, overlay text, and so forth.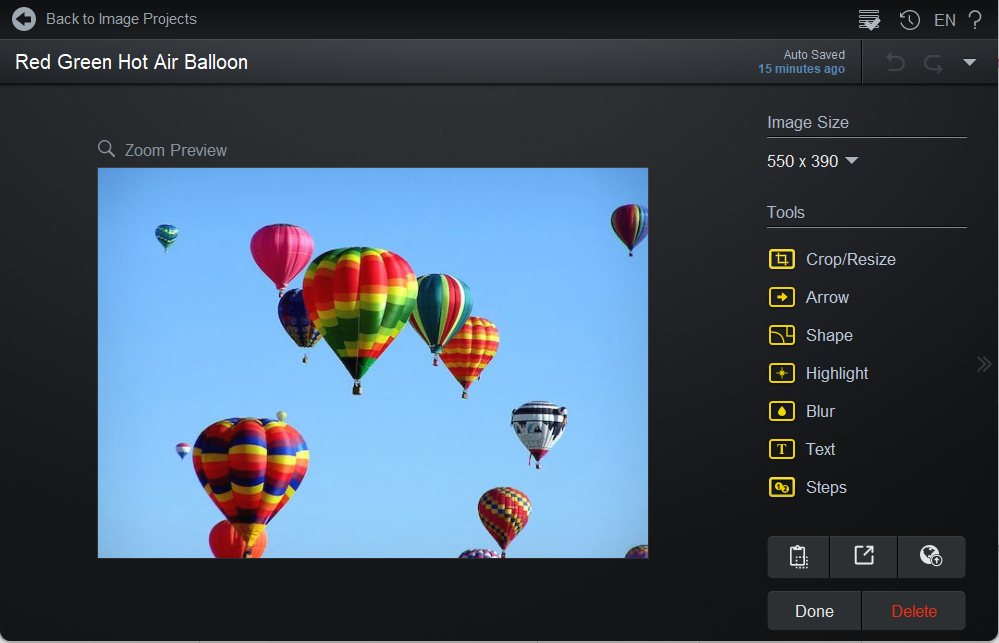 6. You can also use the buttons below the editing tools to copy your image to your clipboard (

), export the edited image to a file on your computer (

), and upload the image and share a link to it (

).
7. When you are finished editing your image, click Done.

The image is saved to your Image Projects.