When your organization configures Team Member access to our creator tools using Single Sign On (via SAML), it means that you can visit your team's access page and enter the username and password used to log into your organization's network to access our application without creating a separate user account for our site.

If you access the application using this method and do not see that you are part of a Team Plan, it likely means that your organizational account was accidentally disconnected. To reconnect your account, complete the steps below.

1. Go to your team's unique access page.

3. To verify you have been added to your organization's Team Plan, c
lick your user badge (

) in the upper right corner of the page.
This displays your user menu. If you are part of a team you will see Team Member just below your email address, as well as the name of the team you are currently a member of.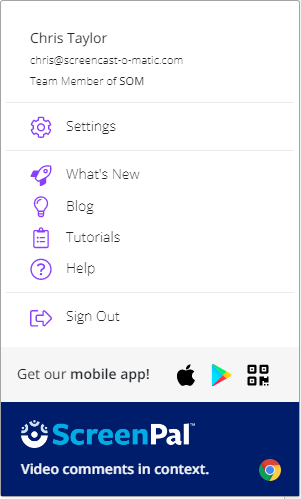 You should now be able to access your Team Plan and use the tools.