To access your invoices, billing information, or to print a copy of an invoice receipt, follow the instructions below.
1. Log into your account.

2. Click the user badge (

) in the upper right corner and select
Settings from the menu.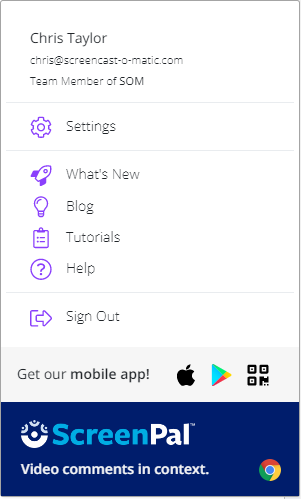 3. In the menu on the left side of the page, under Subscription, click Billing.

The Billing page displays your payment method with a link to update it, as well as your invoice history.

4. You can view certain invoice information directly from this page, including the date, description, invoice number, and amount. You can also click the PDF link next to an invoice to download a detailed PDF.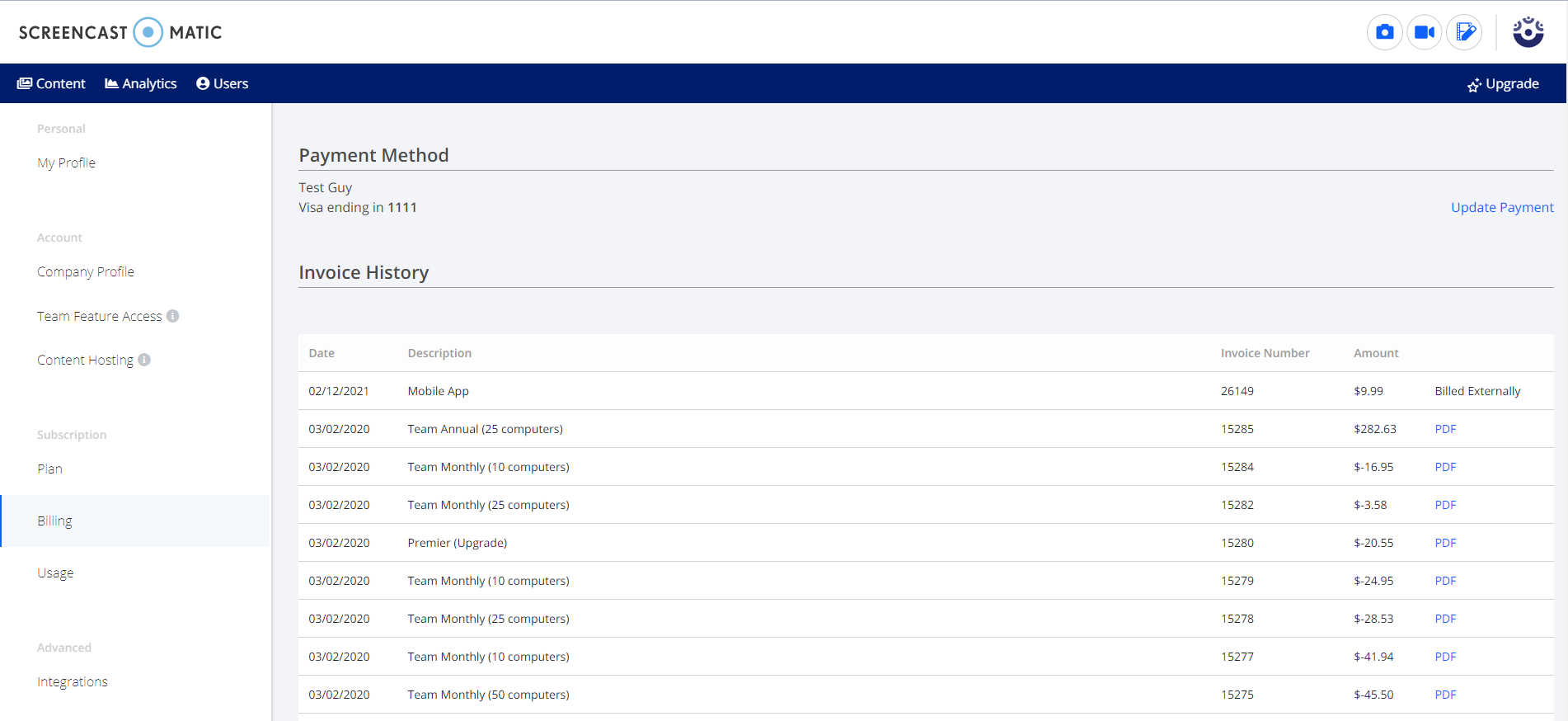 5. To print an invoice, open the PDF document from your Downloads folder.


Note
: If you are unable to access your billing information, please
contact our support team
for further assistance.