You can flip (or mirror) a webcam recording, video, or image horizontally using either the Screen Recorder (wecam only) or the Video Editor.
Using the Screen Recorder to flip your webcam

First, launch the Screen Recorder and select either Camera or Both in order to turn on the webcam for recording.

Next, click the Webcam Options button in the upper right of the webcam preview.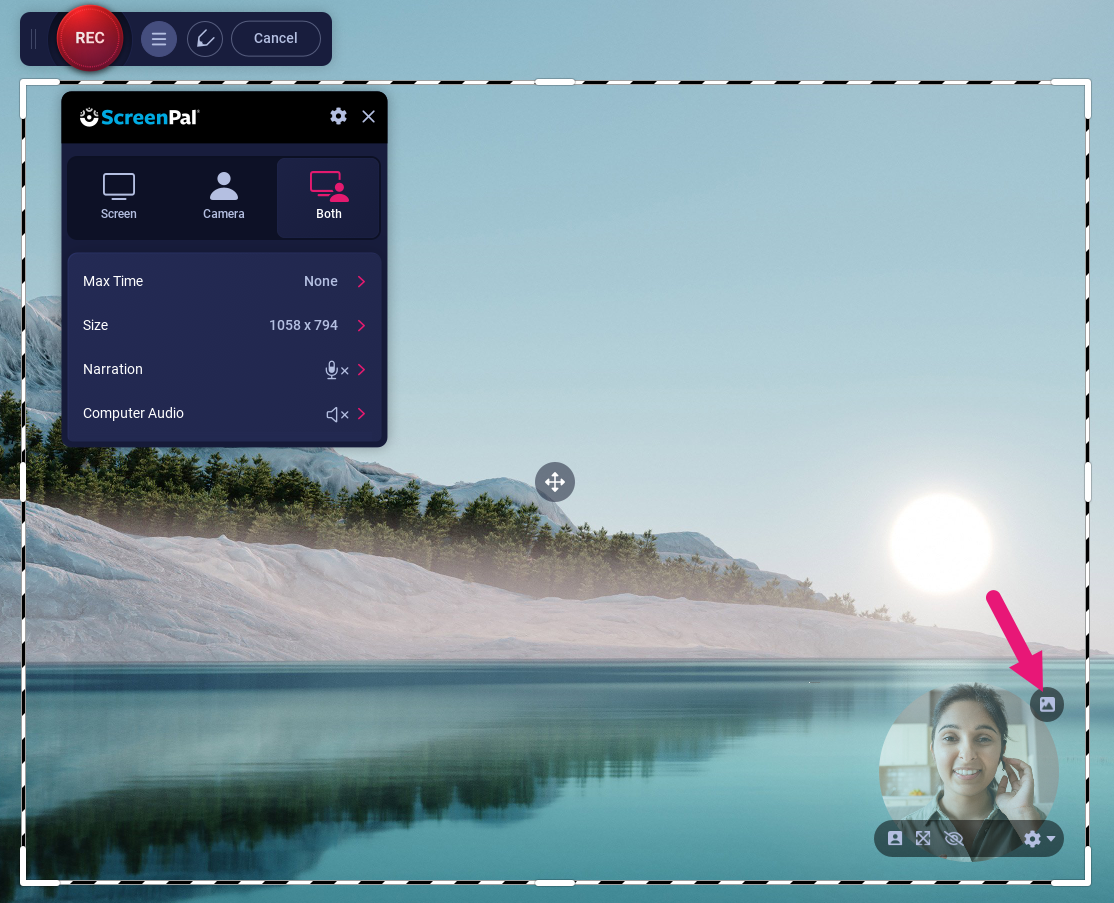 This opens the Customize page.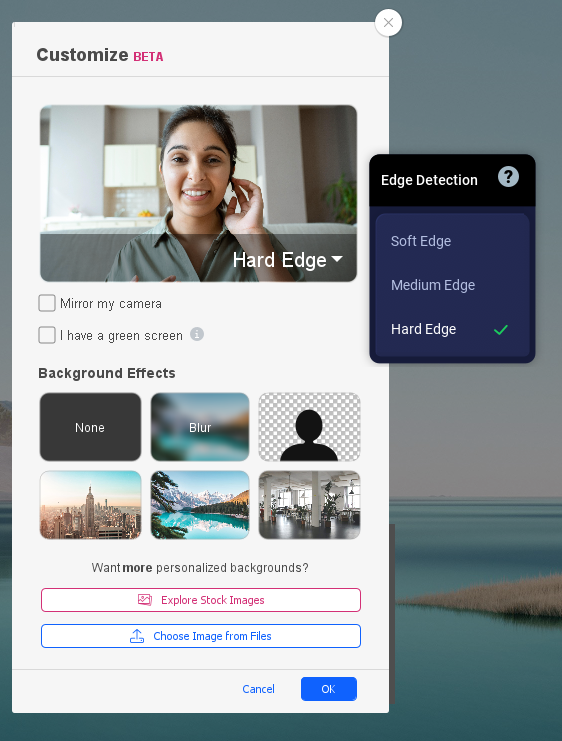 On the Customize page, you can flip your webcam horizontally by selecting the checkbox next to Mirror my webcam. Once selected, your video will be flipped and show as a live preview of the webcam. The live preview will remain flipped during the recording session. The effect can be removed later in the video editor if needed.

Start your Recording

Once you select Mirror my webcam, click OK to exit the Customize page.

You can begin your recording with your webcam video flipped by clicking the red Rec button.

Note: If you want to flip the main screen horizontally (as compared to flipping the webcam) you can do that post recording in the video editor.

Use the Video Editor to add or remove the horizontal flip effect

Our ScreenPal Video Editor allows you to horizontally flip videos, screen recordings, and imported images.

Within the editor, click on the video recording or image that you would like to modify. Select the webcam video, then click Options on the dialog that appears to the right.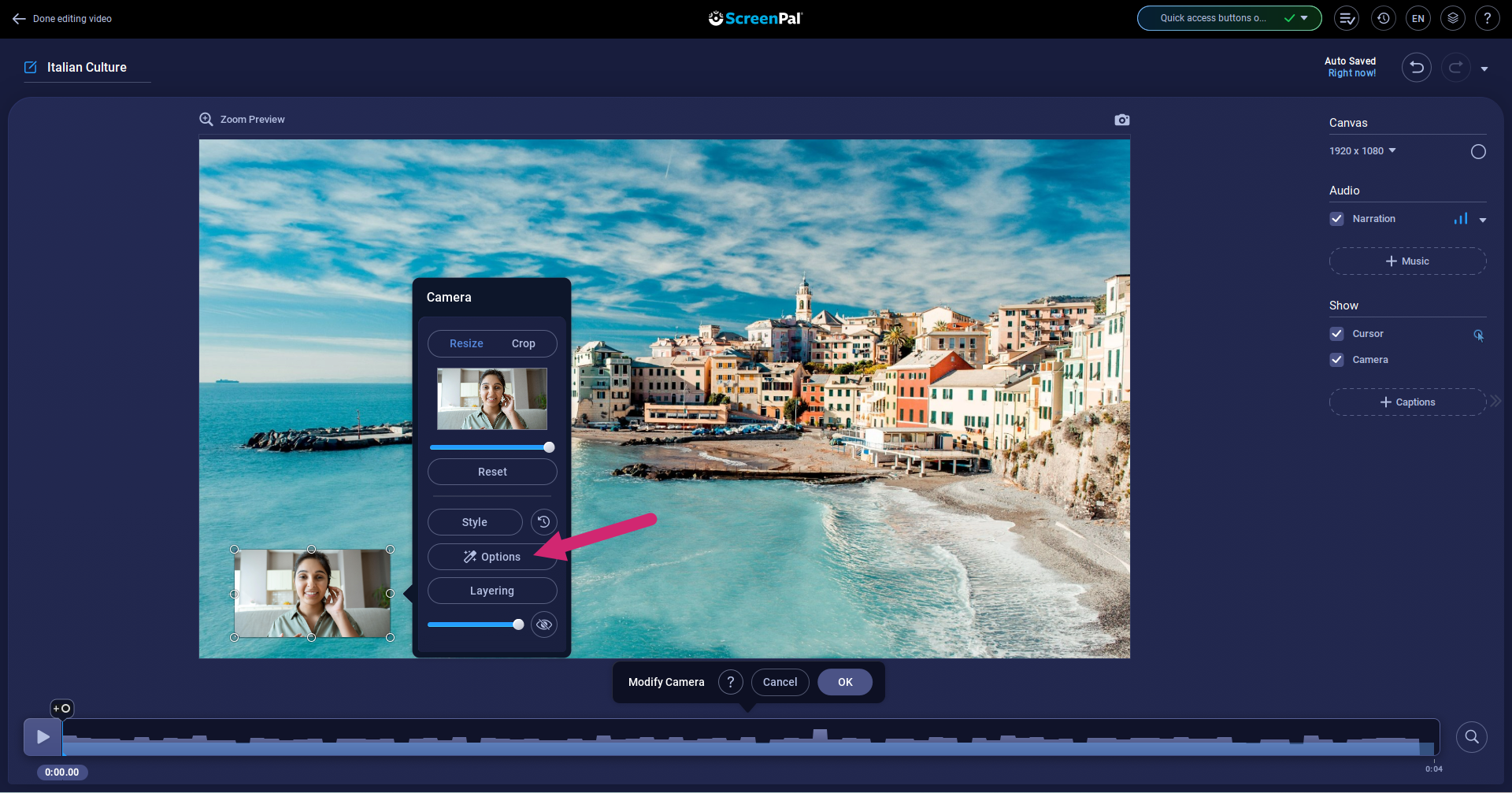 The same Customize page from above will open. Select the checkbox for Mirror my webcam and click OK.
When you return to the video editing screen, you will see that the webcam recording has been flipped horizontally.
Click
OK
to finish editing your recording.