You can easily adjust and customize the size and shape of your video from the video editor.

There are a number of ways to change the size of your video. You can change either the Canvas size, which is the size of your overall video, or you can change the Main Video size.

To begin, open your video in the Video Editor by clicking the Edit button.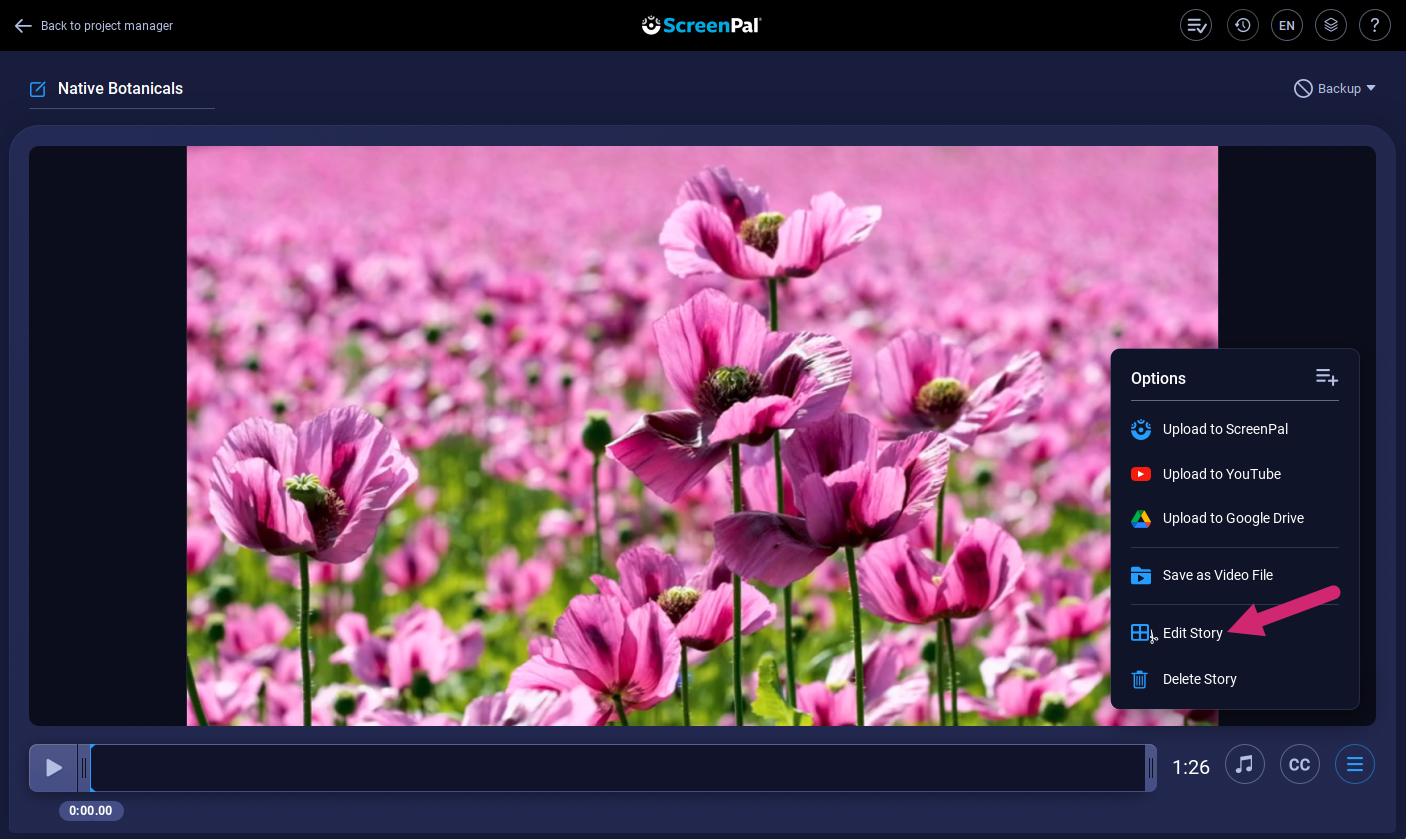 Changing the Canvas Size

To the right of your video, you will notice the Canvas control. Click on the drop-down menu to change the overall size dimensions of your video.

You can choose to enter your own dimension sizes and click
Apply
or you can choose from the preset sizes below. We recommend choosing 720p HD. This size is best used to share via websites or social sites.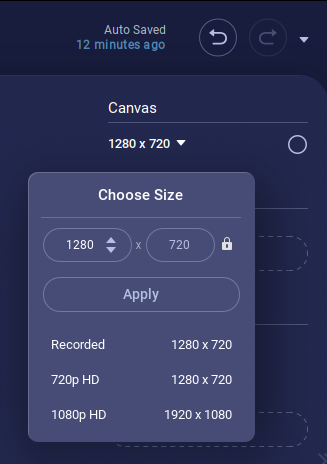 Resizing or Cropping the Main Video

To change the main video size, click on the main video.

The editing timeline will turn blue and a menu will appear to the right of your video.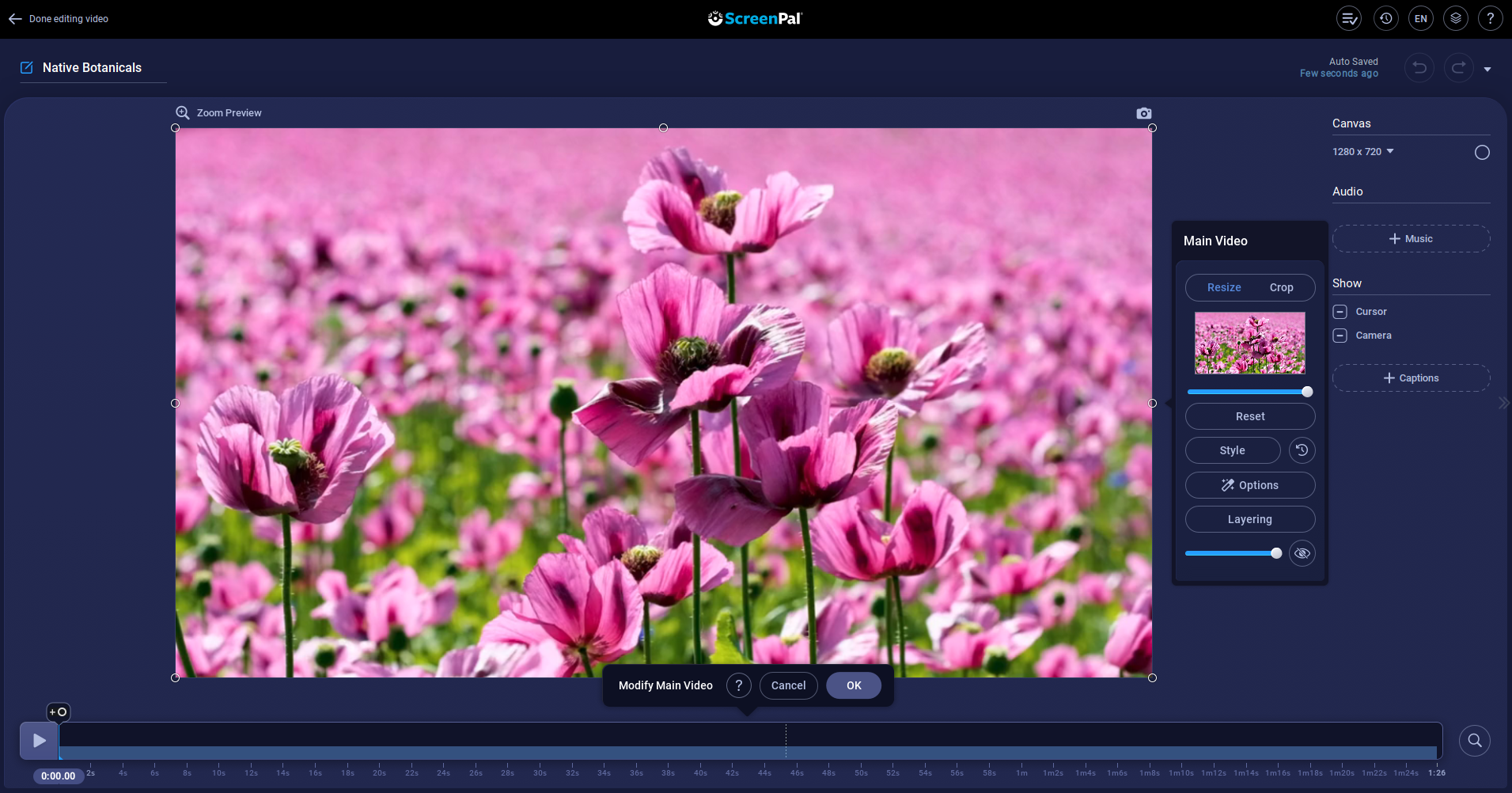 You can resize the Main Video by clicking on Resize and dragging the corners or sides of your video.
You can crop out unnecessary portions of your video by clicking Crop.

If you made a mistake in resizing or cropping of your Main Video, just click Reset and it will revert to its previous size.

Style and Shape Options For Your Main Video

You can also adjust the style and shape of your main video. You can create a box, oval, or rounded shape for your Main Video.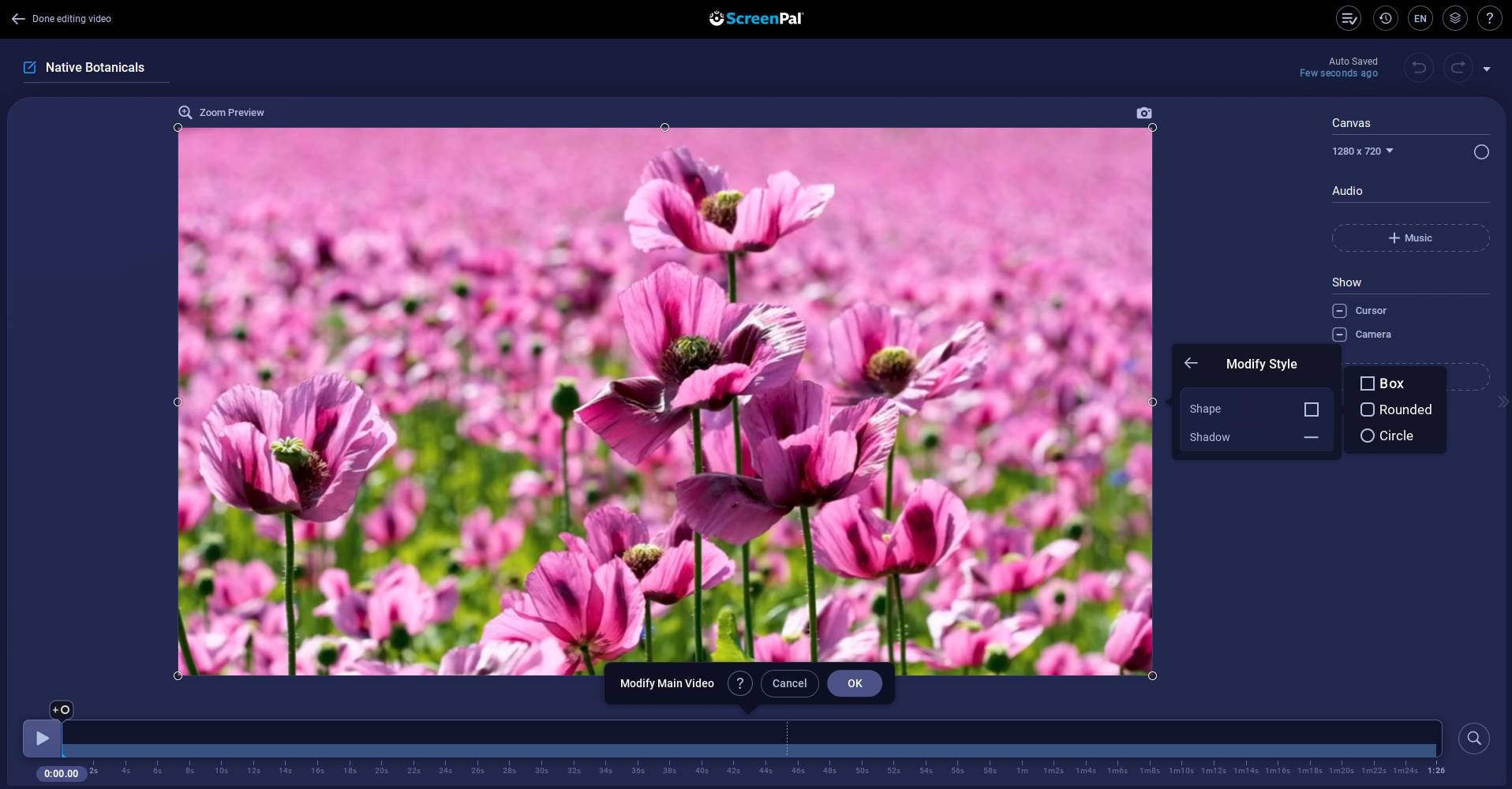 1. To adjust the shape, click
Style
in the menu.
2. Click Shape and select a shape.

You can make further edits to your shape by clicking the Resize option again. For example, instead of an oval, you can click Resize and shape it to a circle.

You can also add a shadow to your shape.

When you are finished customizing your video, click OK.

For more information about customizing your video player, see
this article
.