After you make a recording you'll notice in the playback that there is a yellow circle (halo) around the mouse as it moves and that there are flashes of blue or red when you click the mouse.
There are several ways you can remove or modify the cursor halo and highlighting.

Change the Cursor option before publishing

You can change certain cursor options right before you publish your recording to our Hosting site or another platform.

When selecting your publishing options, click Cursor.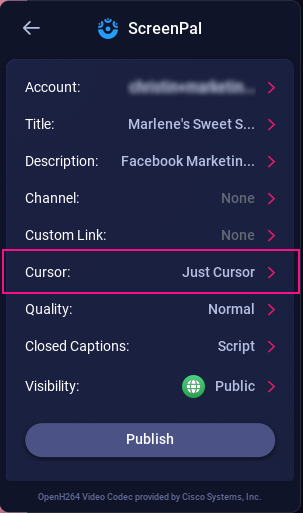 You can then select Highlight Cursor, Just Cursor (to display the mouse pointer with no highlight), or No Cursor.
Editing the recording

When you click Edit for the screen recording, you will notice a Cursor control under Show on the right side of the Video Editor.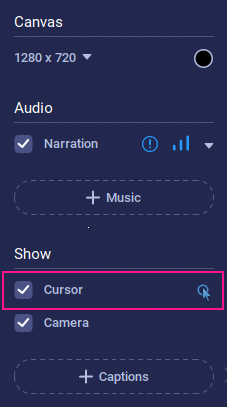 You can clear the check box next to
Cursor
to remove it completely from your recording. You can also click

to display options for which mouse actions to display in your recording and which color the halo will be.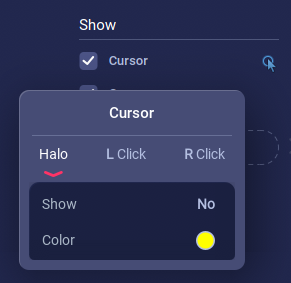 Hide the Cursor in Sections of your recording

You can hide the mouse cursor for a section of the recording you select. Click on the timeline where you want to start hiding the cursor. Go to Hide in the Tools menu on the timeline, then click Hide Cursor.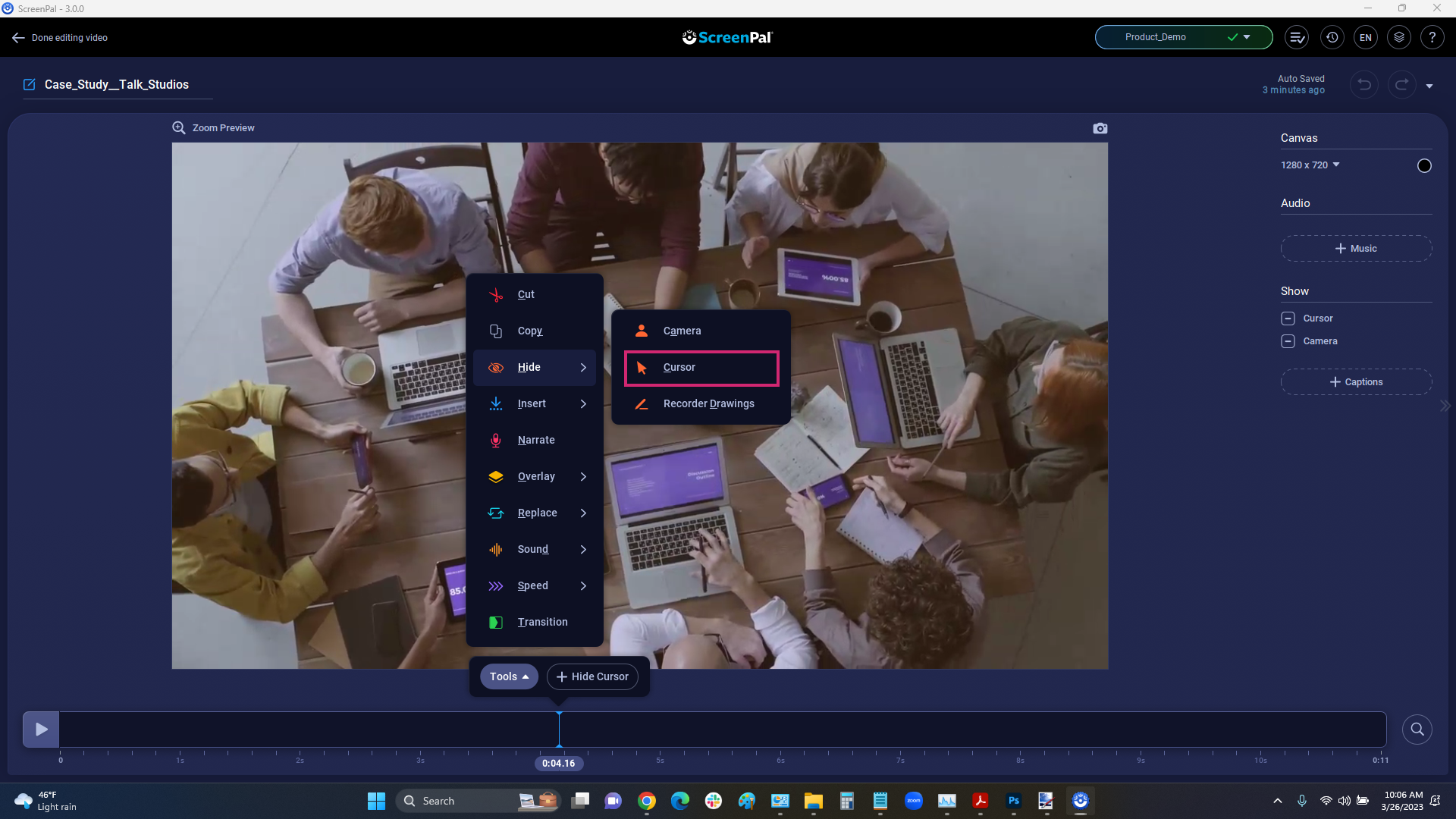 The mouse cursor will be hidden in the selection section. You can repeat this process for other areas of the recording where you want to hide the cursor.
Drag the bar along the timeline to hide the cursory during the highlighted section.