You can allow viewers to add text and video comments to your videos by enabling the comment setting on the
Video Details
tab. To do this, follow the steps below.
1. Log into your account.

2. Click My content at the top of the page.

3. In the
Videos
area, hover over the video for which you want to enable commenting and click
Details
.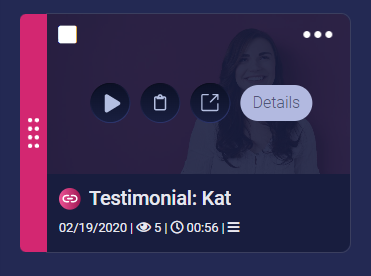 When you click Details, the video opens in the preview area and several tabs are displayed to the right.

4. On the Video Details tab, scroll to the bottom. Under Publish Video, select the checkbox for Allow viewers to comment.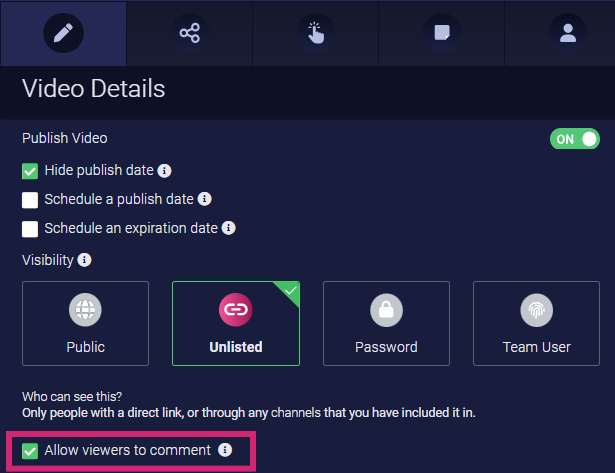 Viewers will now see the Comment section below the video on your watch page.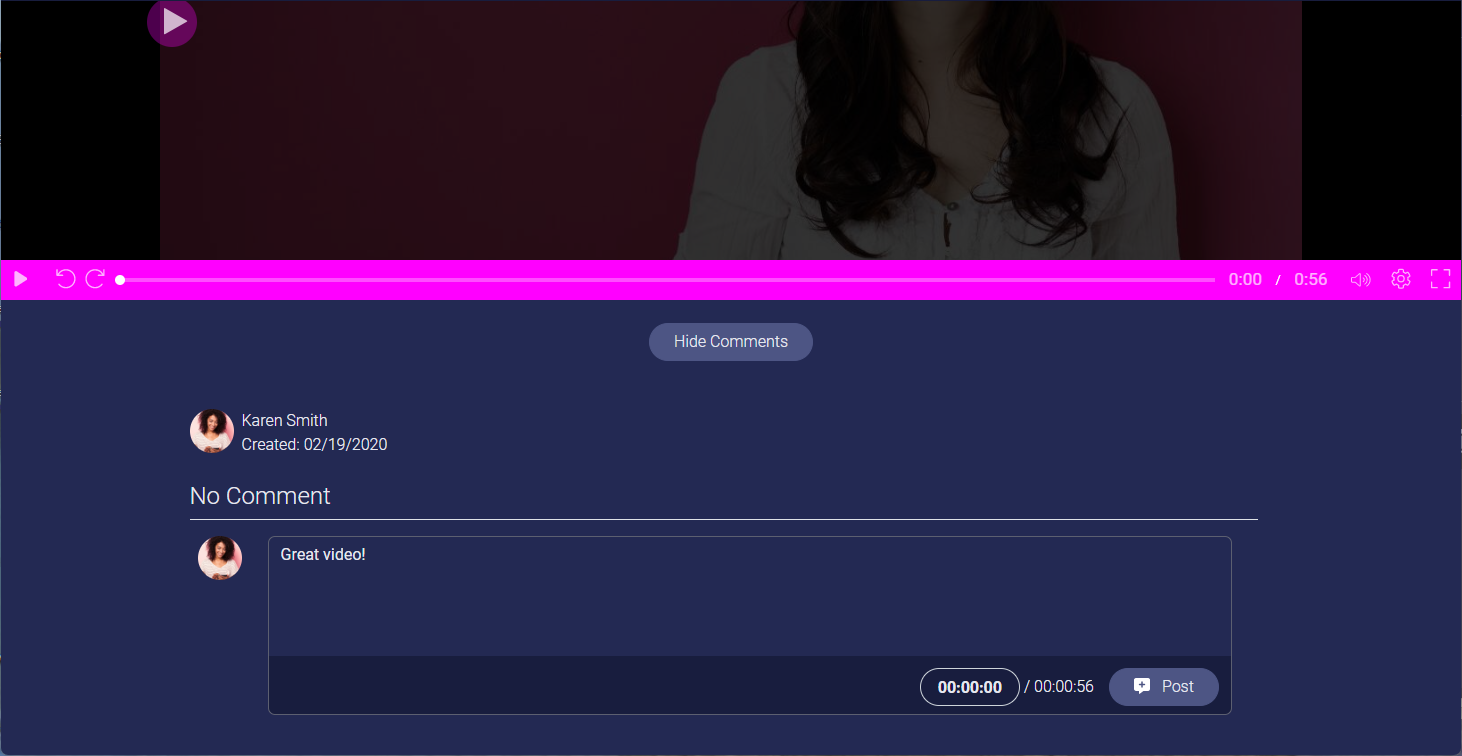 Note: Viewers must be logged in with a ScreenPal account to add comments, but all viewers can see comments.
You can reply to and delete any comments left by viewers, if necessary. Managing comments can be accomplished directly below the Video Preview in Video Details or on the video Watch page.

Below the video on the Watch page or video preview in Details you can see any comments that have been left by your viewers. To reply to a comment, click the
Reply
button
and then enter your response. To delete a comment, click the
Delete
button
and then confirm that you want to remove the comment.

Note: If you are part of a Team Plan, commenting will need to be enabled by your administrator.