When you view one of our videos from a channel, a direct link, or an embedded link on the content owner's website, you can easily change the look and feel of the captions, if that video has captions enabled. To change the caption settings, follow the steps below.

1. Access the video.

2. From the video page, click the CC (closed caption) icon in the toolbar at the bottom of the video player.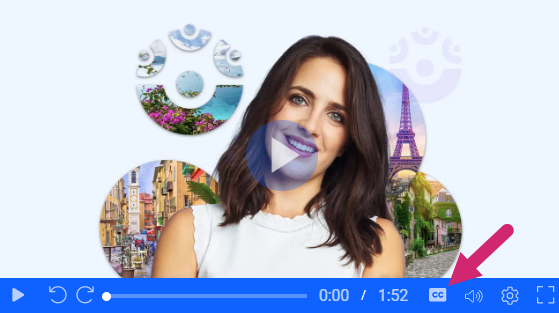 3. Select captions settings from the list.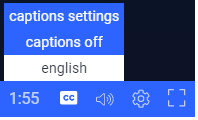 4. Make your selections for Text, Background, Window, Font Size, Text Edge Style, and Font Family.


5. To apply your changes, click Done.