You can use the
Video Editor
to edit your co-worker's
video projects
, also known as .screenpal (or .somrec) files.
To share your video files for editing with your team, you will need to export them from your Project Manager.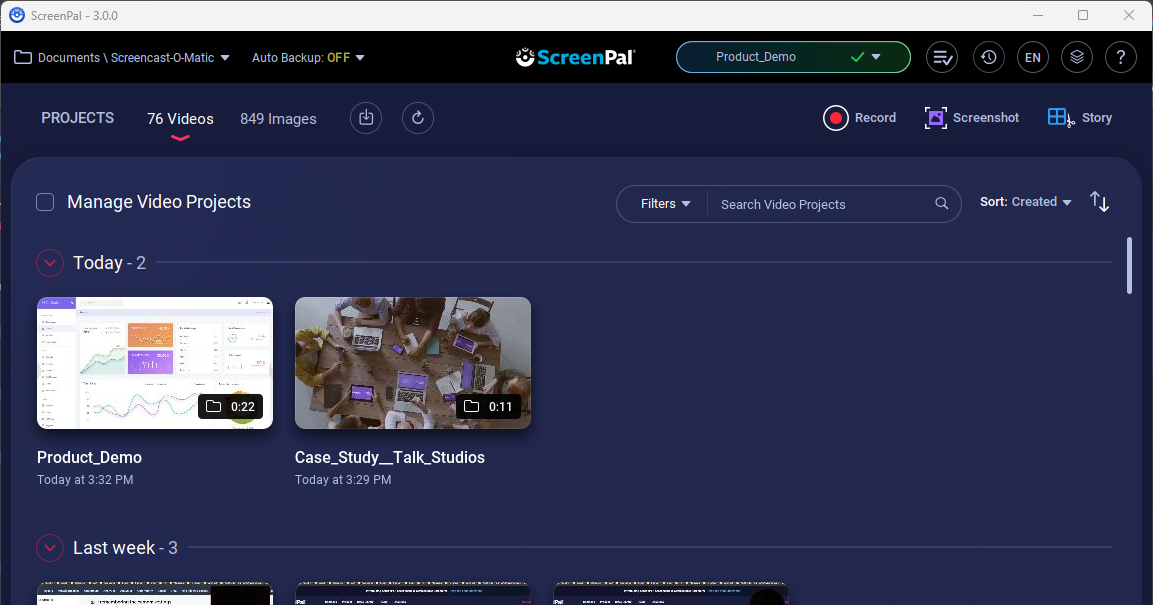 Click Manage Video Projects in the upper left and a menu will appear.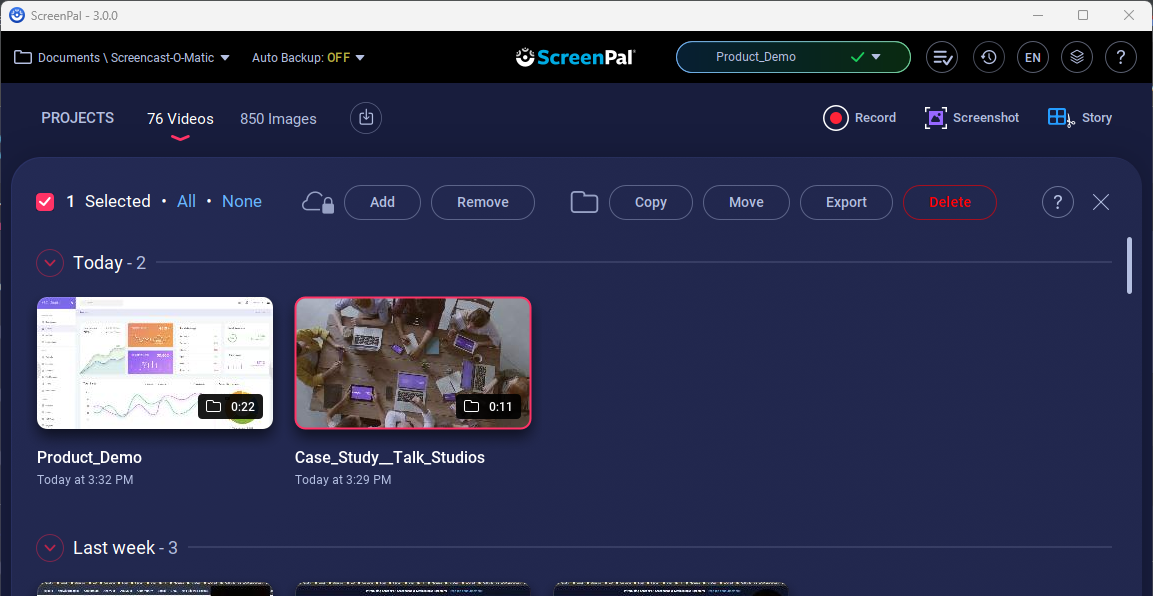 Click Export. Then save the file to a folder location on your computer.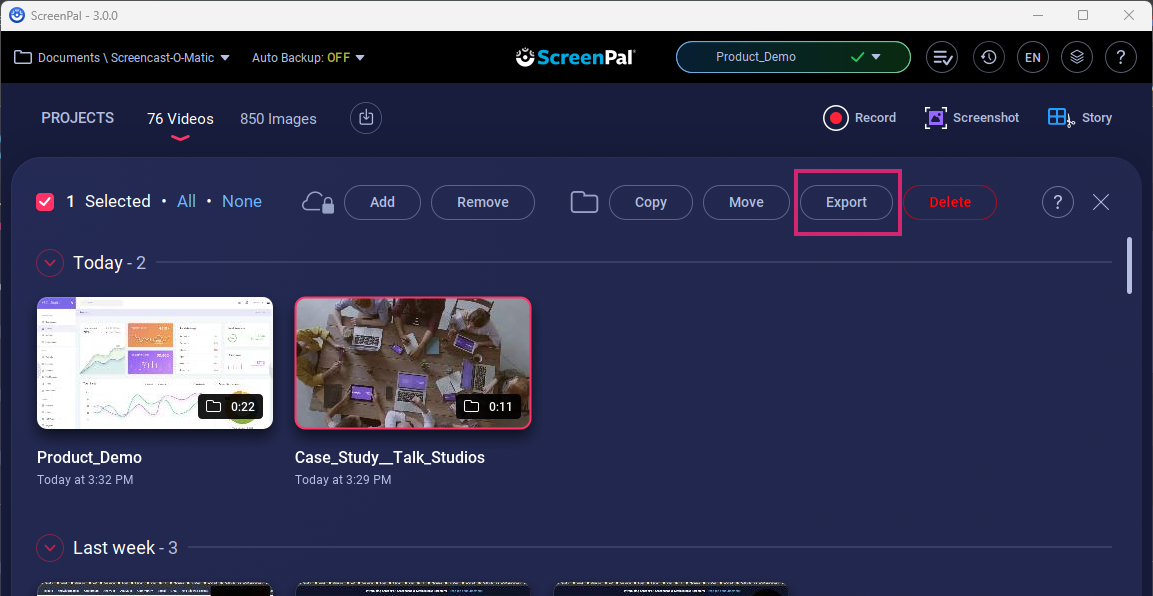 Next, upload that file onto a sharable drive location so your team has access, such as Google Drive or Dropbox. Provide them a link to download your video file.
Have your teammate open the video editor and from the Project Manager click the Import button.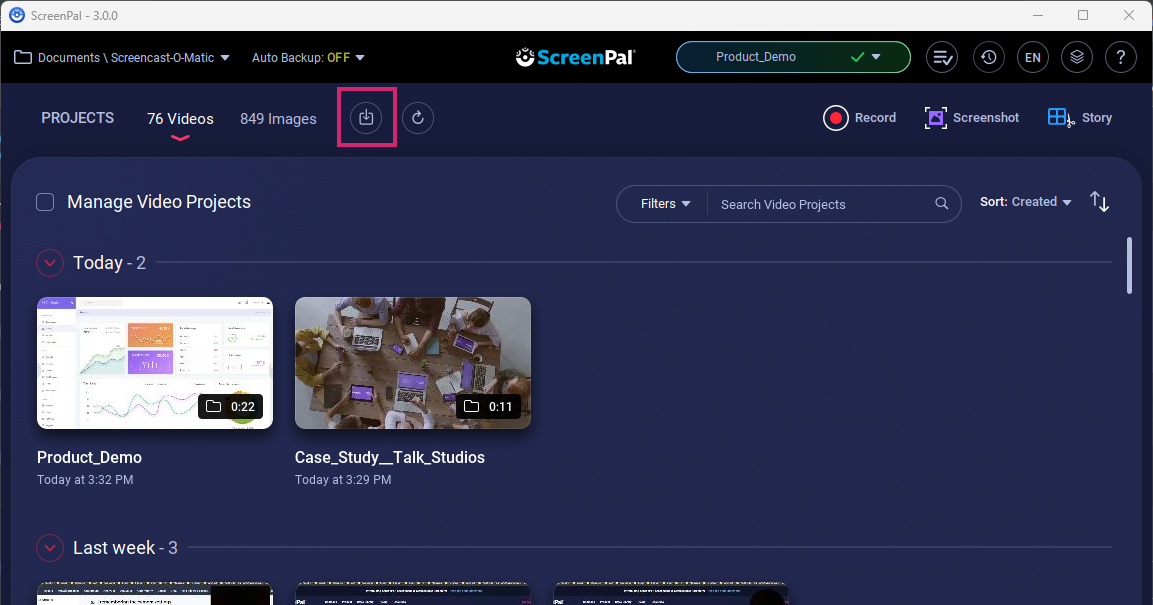 Once they click they locate and select the file to import from their computer, a notification will appear showing that the file is being imported into their Project Manager.

The video thumbnail will appear on their list of videos in the Project Manager once it's done importing.

They have access to your video and all of its edits including overlays, images, etc.


Please note: The edits they make on your file are not synced with your original video. You will need to reshare the video to view any of their edits.