Download a video uploaded to our hosting site
How can I download a video that I've uploaded

1. First, log into your account and visit My content.
2. In the Videos library, hover over the video you want to download and click Details.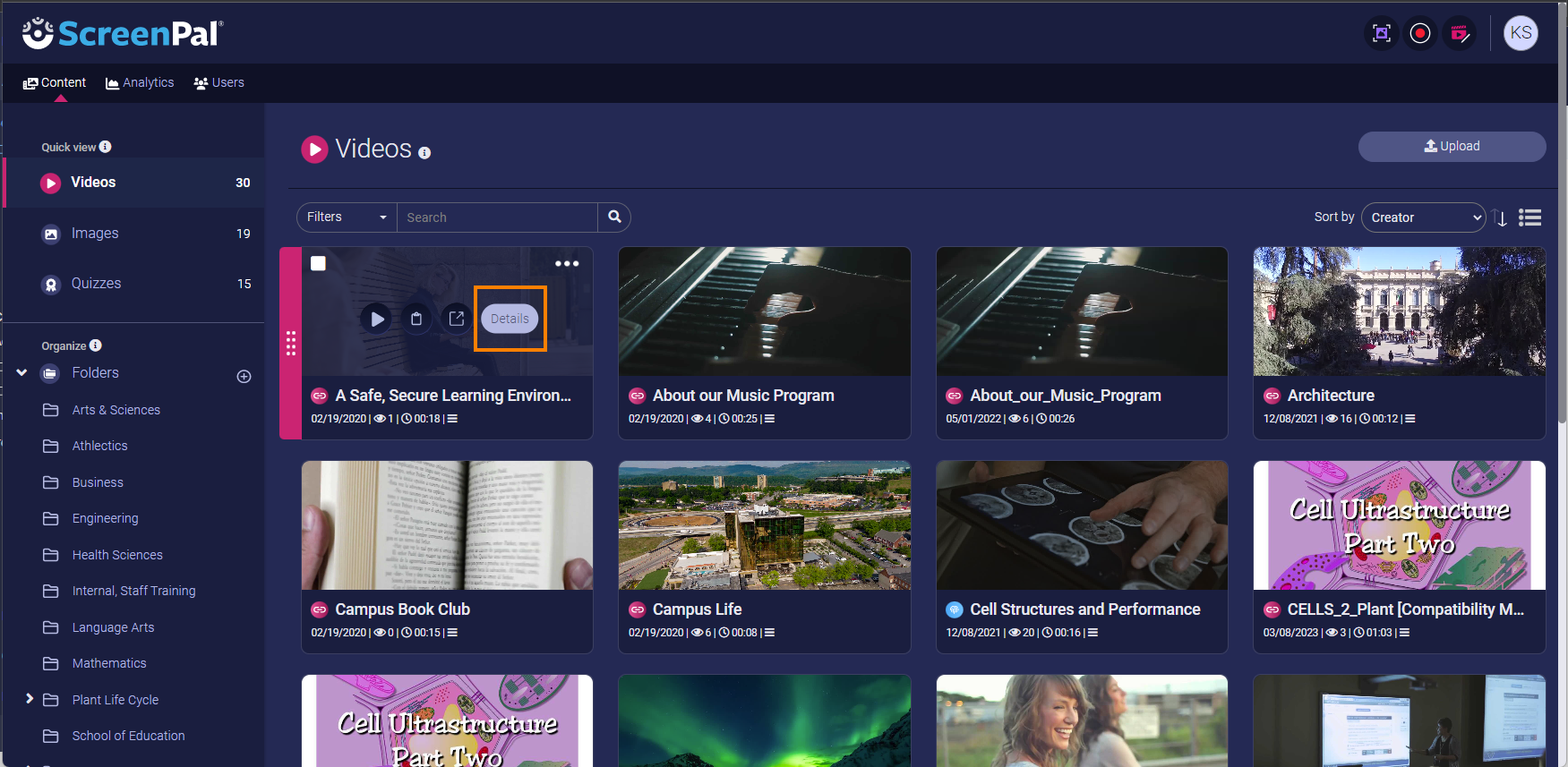 This opens your video in the video preview area with several controls displayed to the right.

3. Click the More button in the top right and then select Download MP4 to save the video to your computer.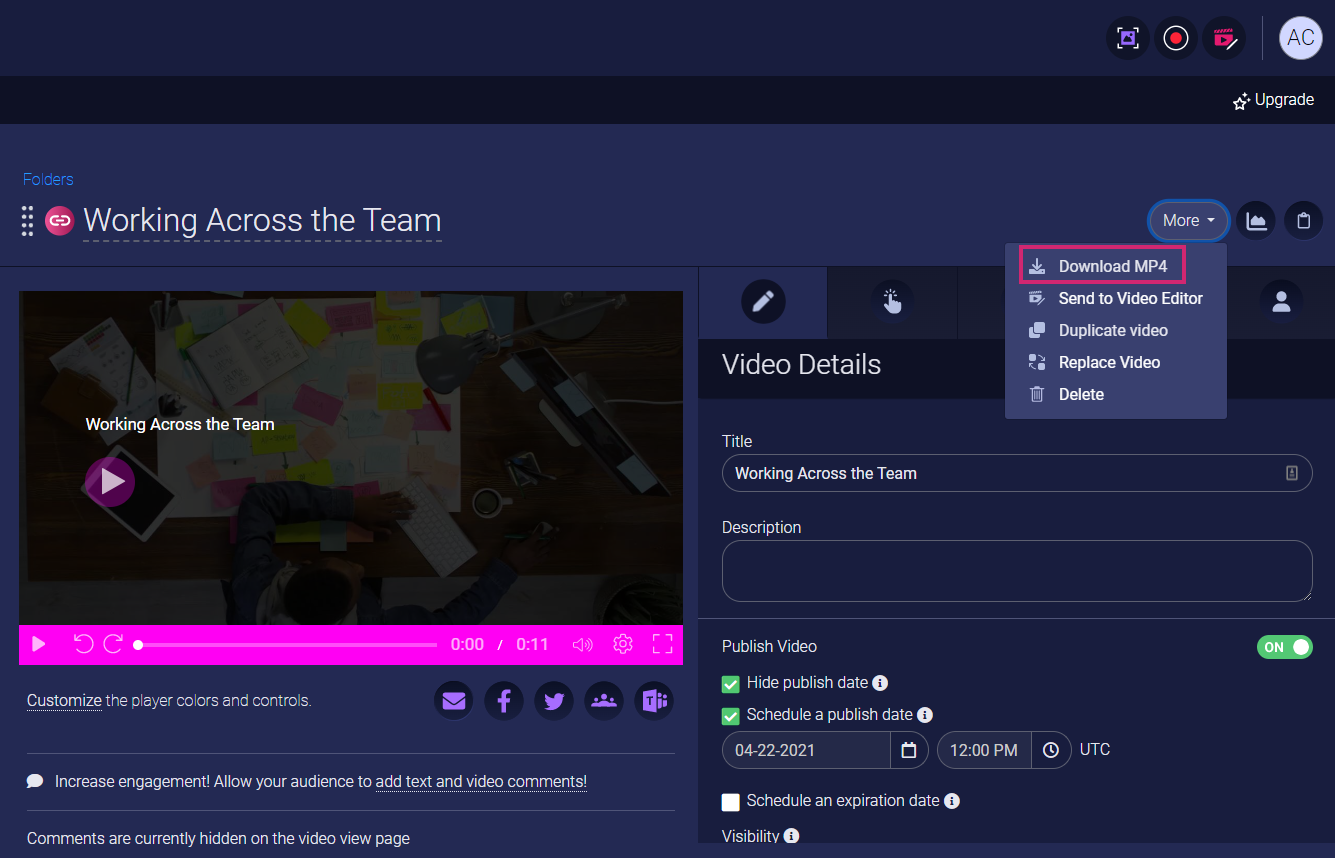 Related Articles

Setting up hosting

Setting up and customizing hosting Free and Deluxe Users If you are a Free or Solo Deluxe user, you have access to our free hosting services that enable storing, customization and sharing your image and video content. You can configure several ...

Download an image uploaded to our Hosting site

How can I download an image or screenshot that I've uploaded? 1. First log into your Hosting account and go to your Content page. 2. In the menu on the left, under Quick View, click Images. 3. Hover over the image you want to download and click ...

Why can't I see my video on my ScreenPal Content page online?

Why can't I see my videos and images created in the app on my online Content page? Content you create using the app is stored locally on your device. It only gets uploaded to ScreenPal's content hosting platform when you open the video in the desktop ...

Edit an uploaded video

How do I edit a video I've uploaded? If you've uploaded a video project to your ScreenPal hosting account and you need to edit it, you have two options. Edit the original video project located in your Project Manager by opening the project in the ...

Edit a video project across a team

You can use the Video Editor to edit your co-worker's video projects, also known as .screenpal (or .somrec) files. To share your video files for editing with your team, you will need to export them from your Project Manager. Click Manage Video ...