As a Team Owner or Account Admin, you can customize the information that is displayed on your Team's Help page. This page is displayed for your users when they log into their account, click their user icon
(

), and select Help from the menu.
To customize your organization's Help page, complete the steps below.
1. Log into your Screencast-O-Matic account as a Team Owner or Account Admin.
2. Click your user badge in the upper right corner and select Settings from the menu.

3. From the menu bar on the left side of the page, under Account, click Company Profile.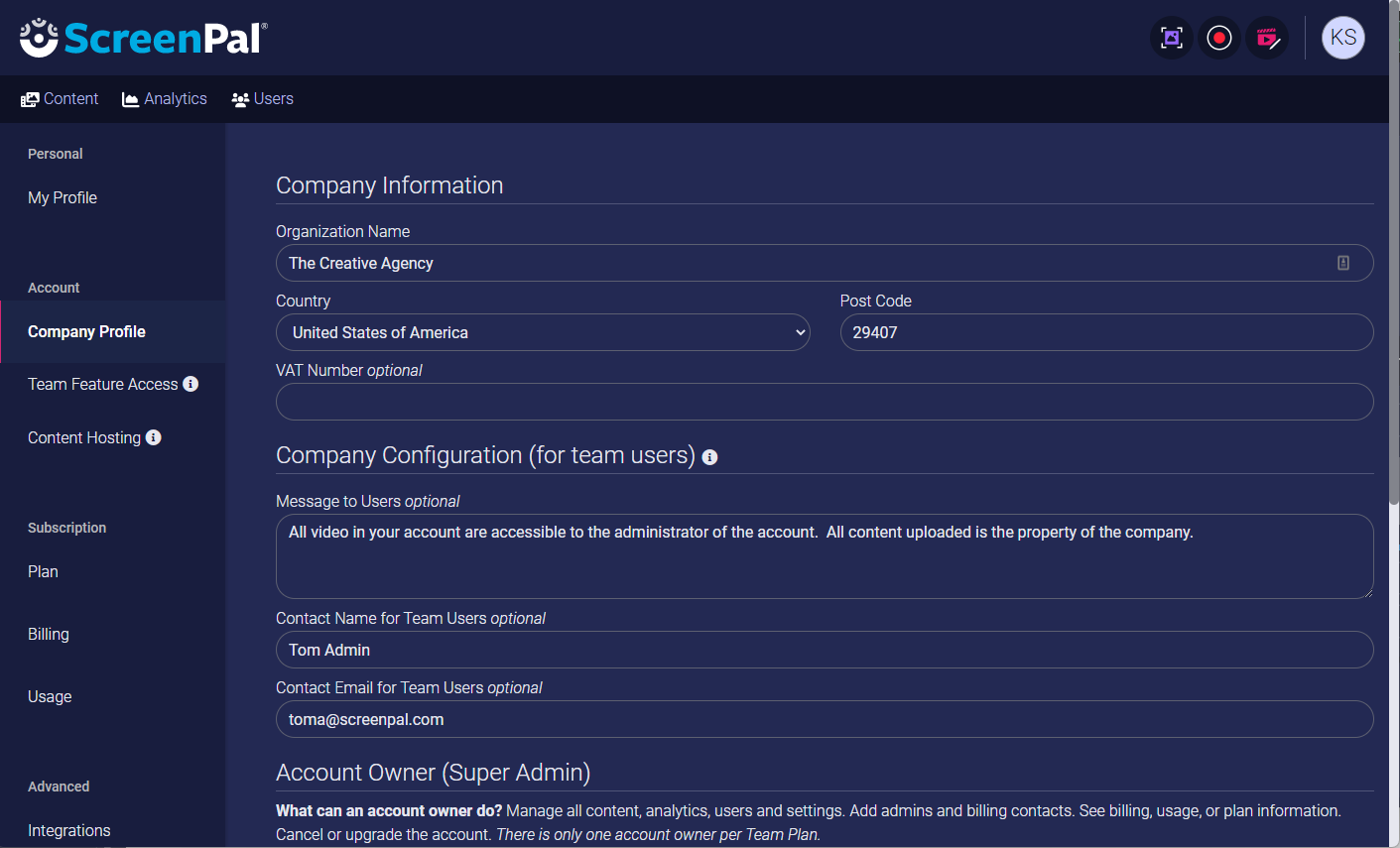 4. Under Company Information, enter your Organization Name, Country, Post Code, VAT Number (if applicable). You Organization Name will be displayed on the Team Help page.

5. Under Company Configuration, for Message to Users, you can enter a message that will be displayed under the name of your organization on the Team Help page. You can also enter the Contact Name for Team Users and the Contact Email for Team Users.

This is the contact information your team members will use when they have a problem accessing the Team Plan or using the tools associated with it.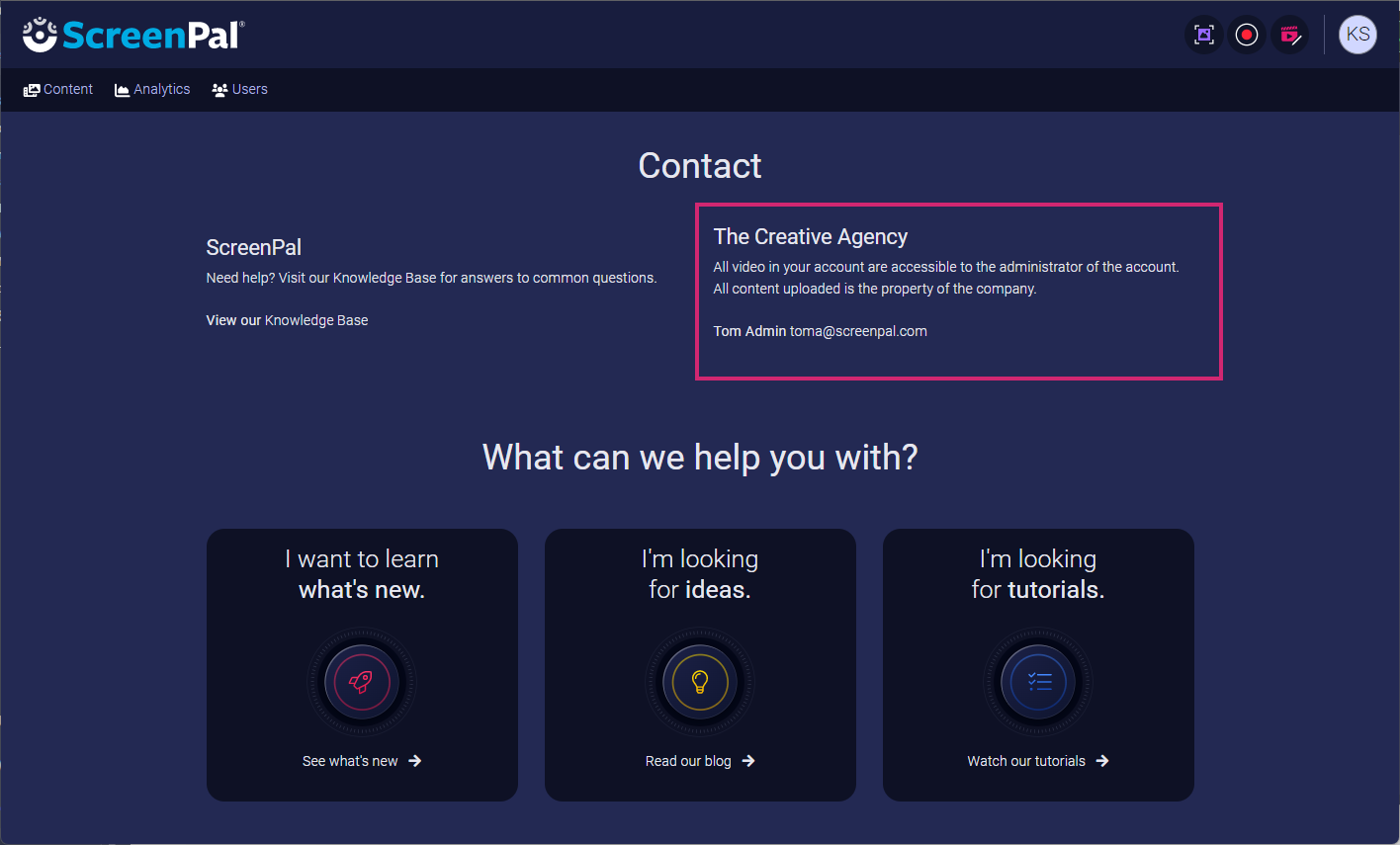 6. When you are finished, click
Update Profile
.
Your Team Members can access your Team Help page by clicking their user badge and then in the menu clicking Help.