You can create a new video using a storyboard, based on visual content like images and recordings, or using a script, which focuses on script text and notes.

First, open the Project Manager. In the top right corner of the screen, click the Story icon.


Next, choose how you'd like to create your story. You can start with a script or a storyboard.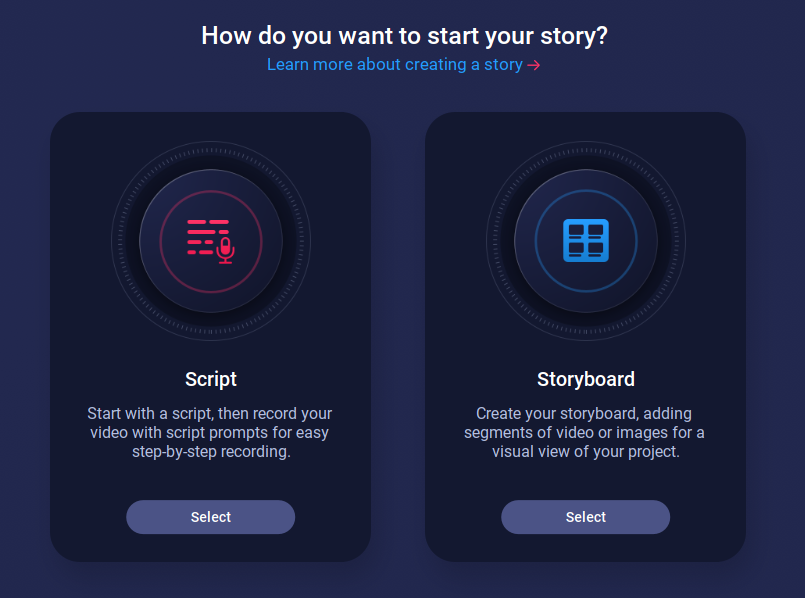 When you select Storyboard, you'll be presented with several options to create a blank storyboard, select an existing project from the Project Manager, or to start from a document. You can use PDFs or Google Documents as the basis of your story.

When you select Script, a new project will open in Script view. Here, you can add sections, import an existing script document, enter script text and notes from scratch, and then add transitions, video recordings, images, music, and more.