If you are on a Windows Operating System and your webcam or mic is not working from the ScreenPal setup screen (after clicking the ScreenPal icon in a text box), you may not have enabled Chrome permissions for these devices when you installed ScreenPal.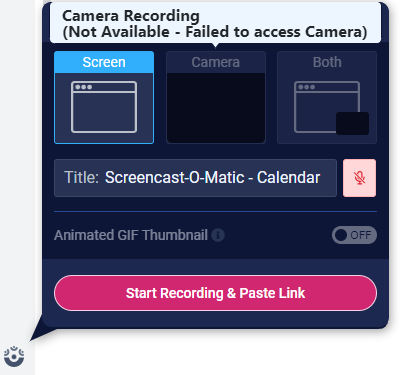 Google Chrome

To enable these settings for Google Chrome, visit Settings from you Chrome browser menu: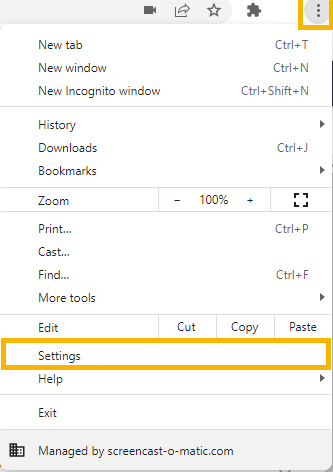 From Settings, select Security and Privacy.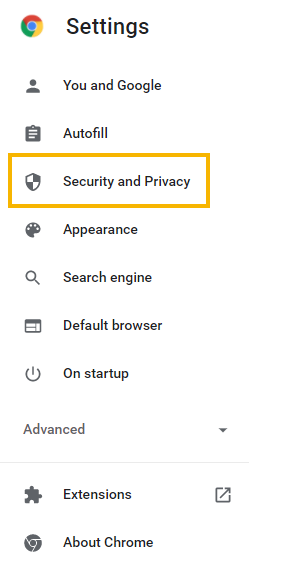 Then select Site Settings: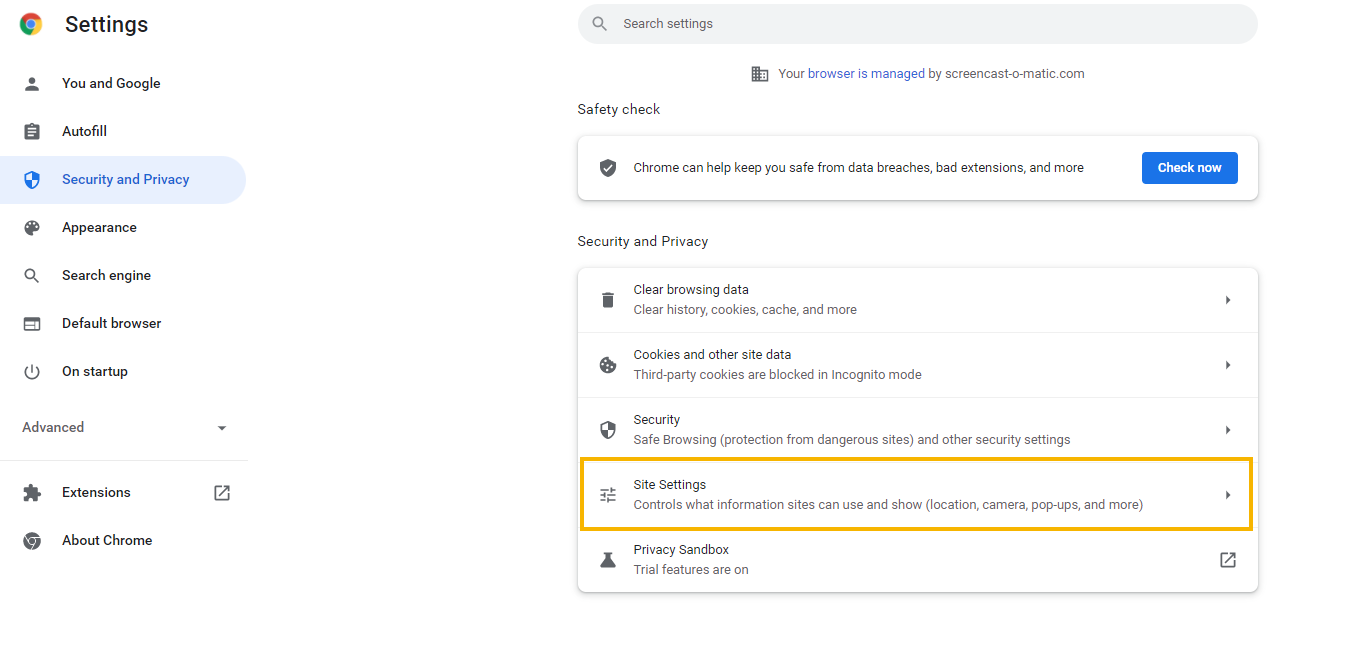 Then select Camera or Microphone: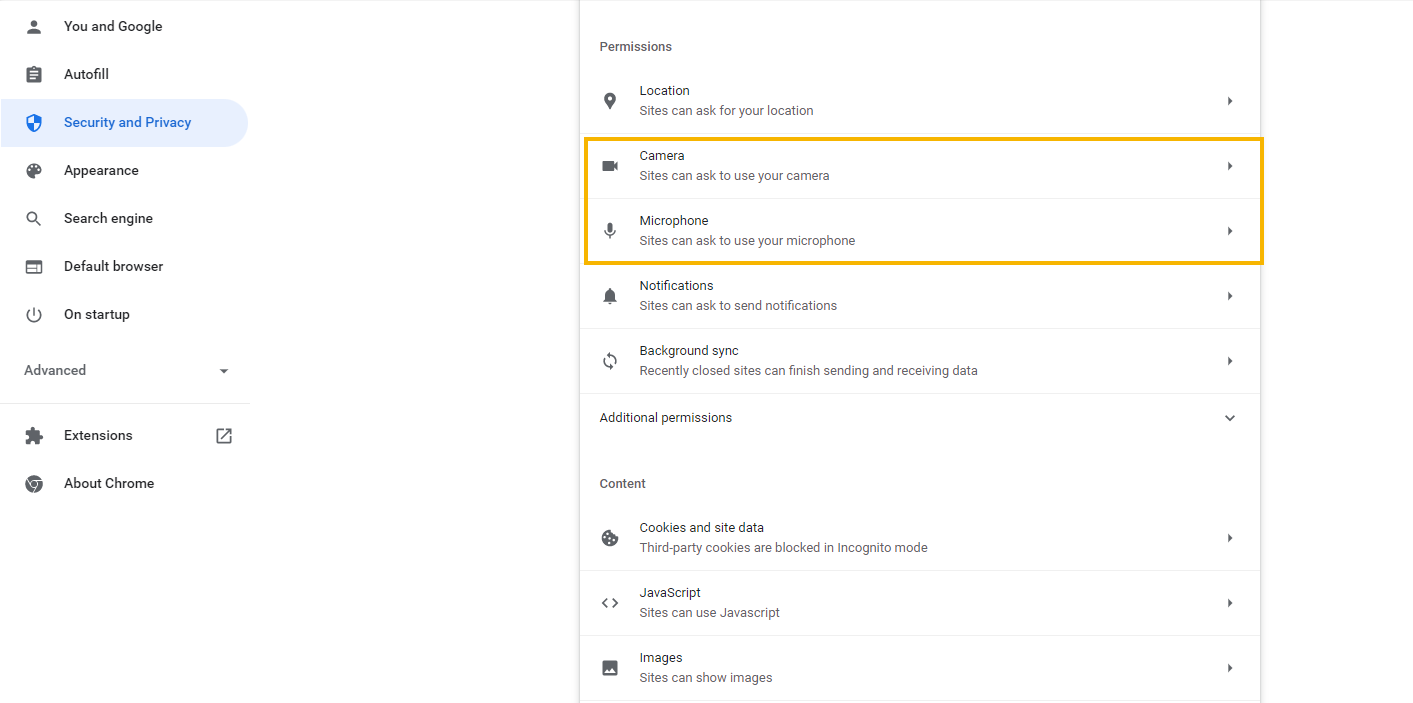 Finally, from this page, use the drop-down menu to select Allow for both camera and microphone.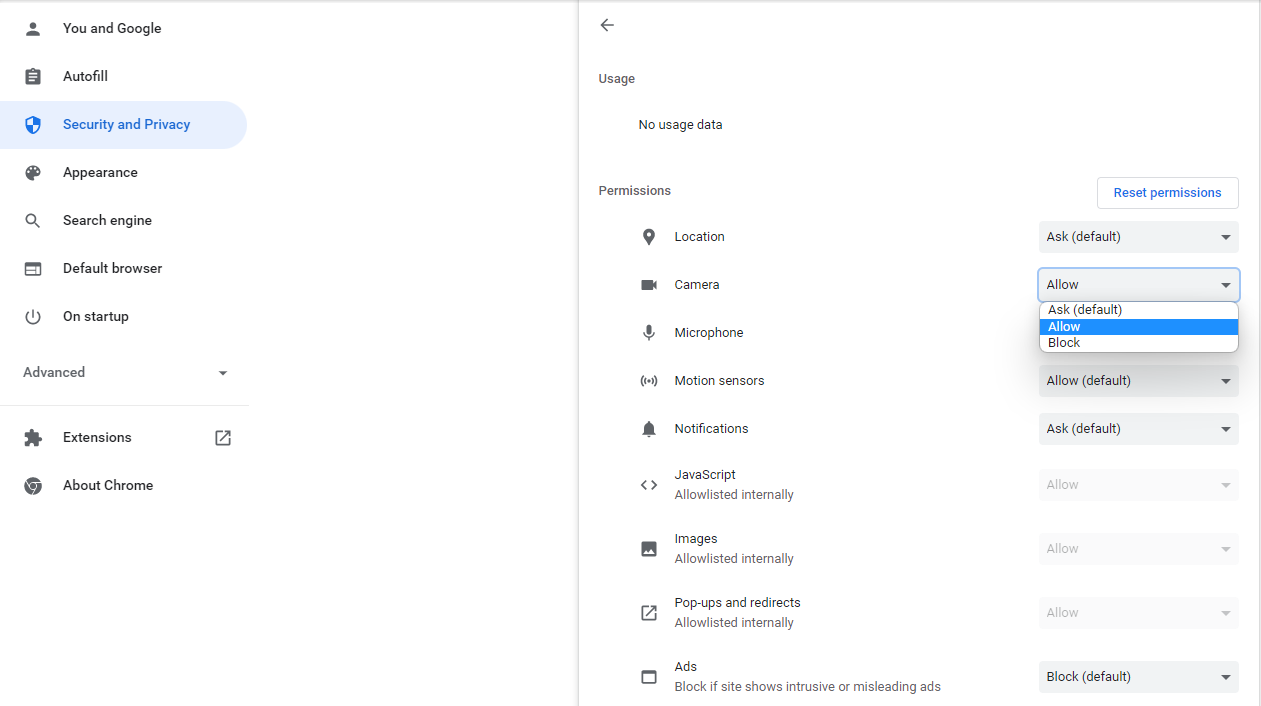 Microsoft Edge

For Microsoft Edge the process is similar but menu navigation is slightly different. Go to Settings>Cookies and Site permissions>ScreenPal Extension and then use the pulldown menus to allow camera and microphone. Note that the ScreenPal extension may be listed as:


To reinstall the ScreenPal extension, click
here
.