Our application supports online or "cloud" backups for your team members' video and recording projects stored locally (unpublished) by the app on their Windows and Mac devices. By default, the admin setting for Backup and Restore is not selected, so your Team Members won't have this feature enabled in their app. To enable Backup and Restore, see the following steps.
Setup Backup and Restore for your Team Premier Account
1. Log into our website, click your user icon, and then click Settings.

2. On the left sidebar, click Team Feature Access and then click the pencil icon under Feature Access Default.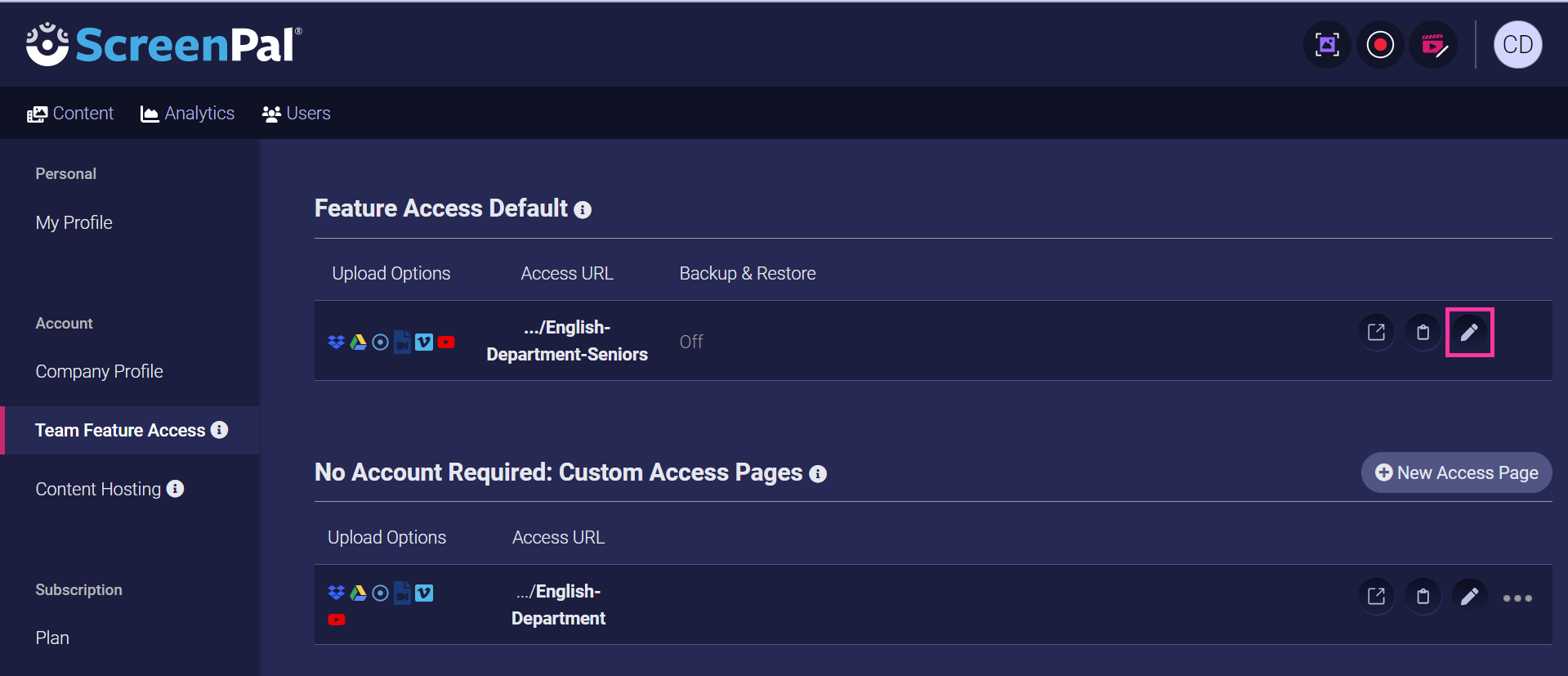 3. Select the checkbox next to Secure Backup and then click Save.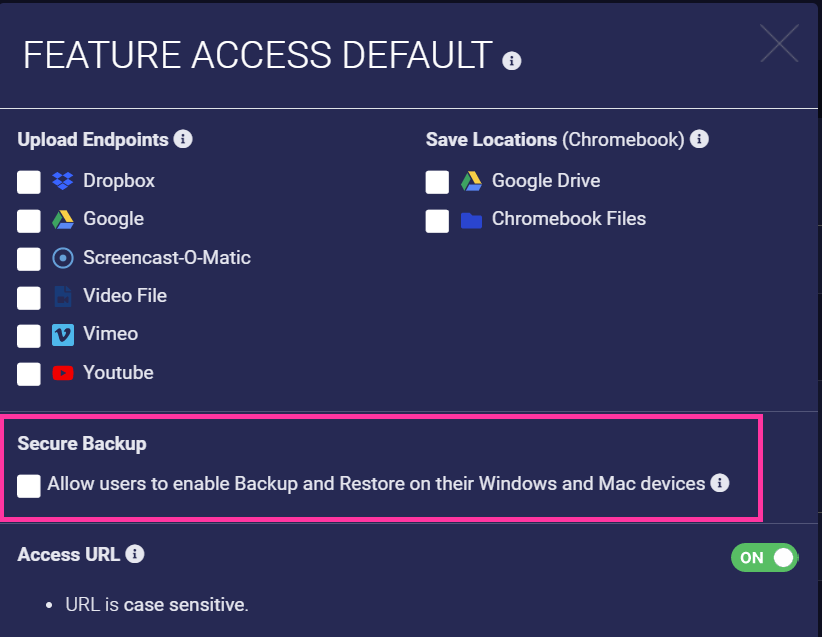 That's it! Your team now has the ability to backup their apps local unpublished video projects while online to protect against loss, save disk space, and enable easy reuse among multiple computers.