If you want to adjust your
webcam recording
, you can easily resize and crop it in the video editor.
After you complete your webcam recording, click Done and then click Save/Upload.
1. Edit the video and click on the webcam preview.

The Camera menu opens.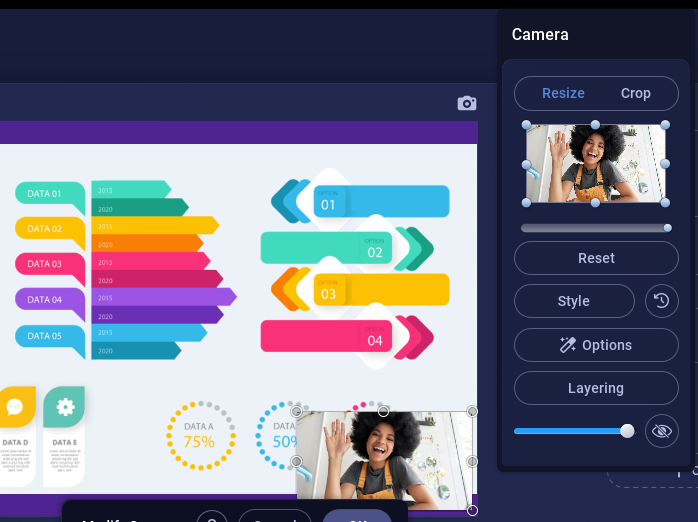 2. Drag the corners of your webcam to resize the webcam overlay. You can also click and drag the webcam overlay to the desired location on your video.

3. When you are finished, click OK.

To resize or crop your webcam, follow these steps:
1. Click the webcam preview so that the menu opens and the editing timeline is highlighted in blue.

2. Drag your webcam overlay to the desired size or location.

3. On the menu, click
Resize
or
Crop
.
You can also resize or crop by dragging the corners or sides on the picture in the menu.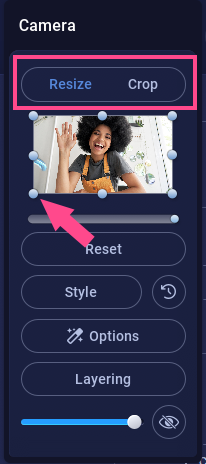 4. When you're finished, click OK.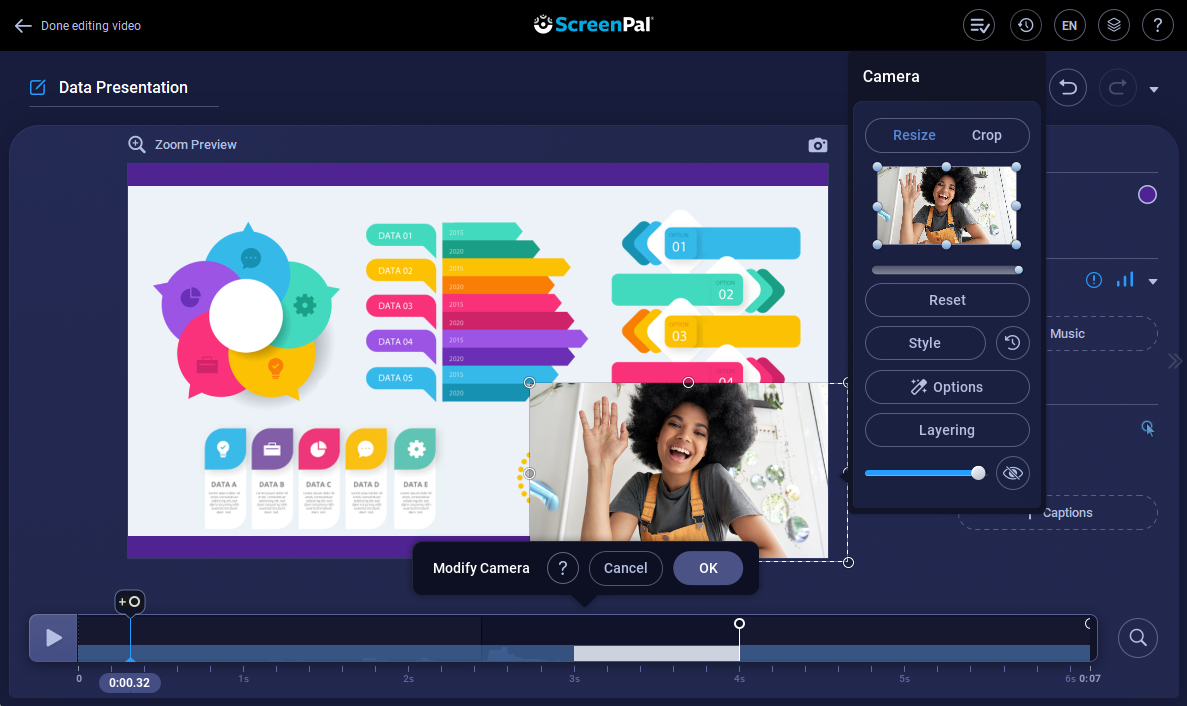 Quick resources: