You can quickly log into your account using our mobile application to upload mobile recordings to your account and access the features associated with your account from your iOS device.

To do this, follow the steps below.

1. Open our app on your iOS device (an iPhone or iPad).

2. Tap Settings in the bottom right corner.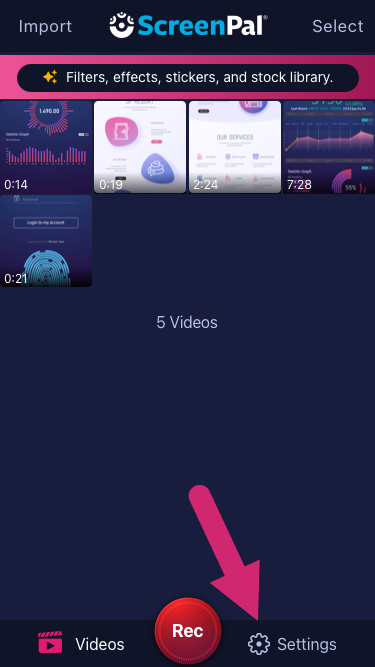 3. On the Settings screen, tap Add Account.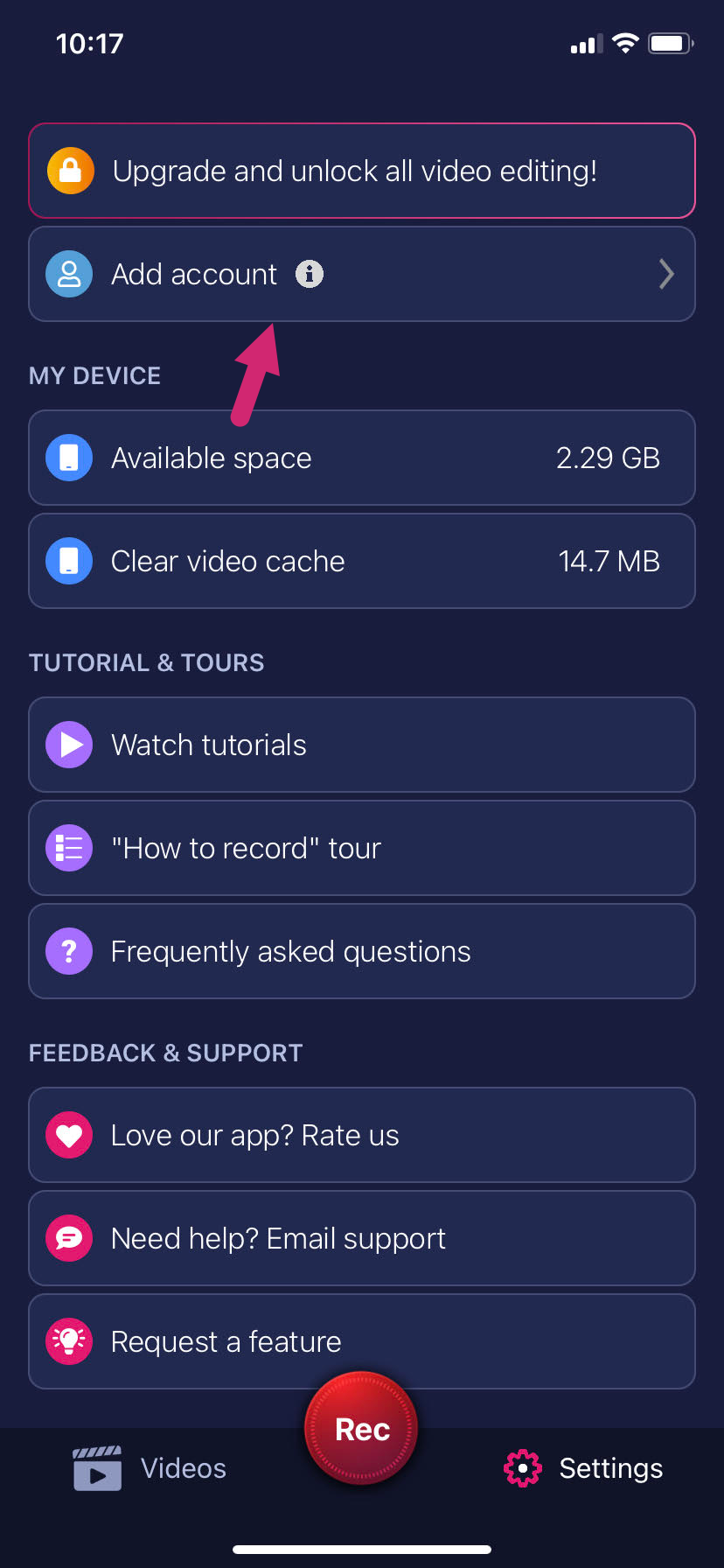 The application opens our login page.

4. Enter the email address and password associated with your account, or sign in with a Google or Apple account.

5. On the Allow Uploads screen, if you agree to allow content from the mobile app to be uploaded to your account, click Yes, allow uploads.

The application completes the log-in process and directs you back to the Settings screen within the mobile app.