Add ScreenPal content to a Schoology course

If you are a teacher, you can add and use our LTI app within your Schoology instance courses without an admin.

1. First, open to the course you would like to configure.

2. Under Course Options on the left, click select Materials.

3. Click the Add Materials dropdown.

If our app was already added by your admin, you will see it as an option to select.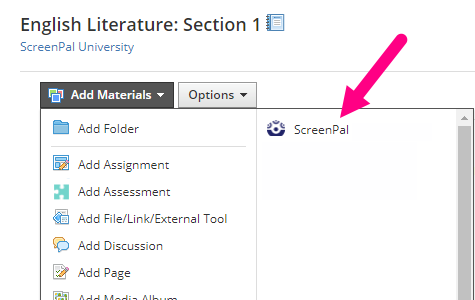 4. If ScreenPal is not in your list, select Add File/Link/External Tool, and then select External Tool.

5. This opens the Add External Tool dialog box. Here, enter the following:

For Tool Provider, select Automatic, based on URL.

For Title, enter Screenpal.

For URL, enter https://screenpal.com/lti/xml

Click Submit.


Note: You can

ignore

the Consumer Key and Shared Secret fields.
That's it! Enjoy making use of our LTI app within assignments in your courses or any other place in the Schoology LMS where a rich text editor is present.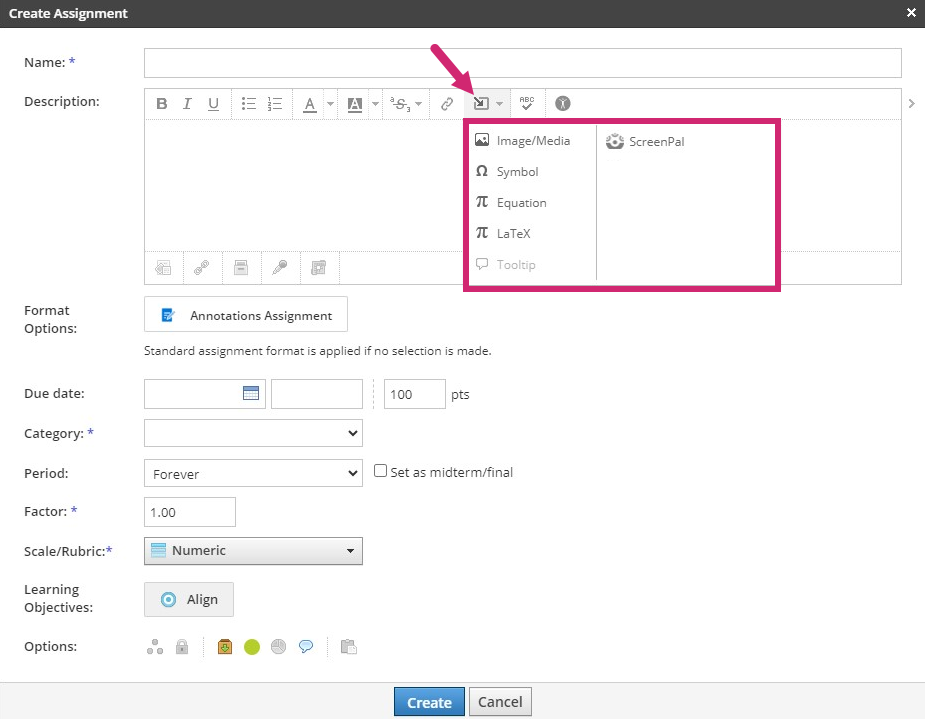 FAQ

When launching the team application, why am I unable to use the video editor?

First, check to make sure your team account is upgraded to a Team Plan. Access to the video editor is only included within these plans.

If you have a Legacy Deluxe or Premier Team account, check your Schoology app settings (or ask your Schoology Administrator to check) to make sure you have the consumer key and secret added in, per the instructions above.