You can add logos and icons to images from the Image Details tab of your Hosting account. Just follow the steps below.

1. Log into your account and go to
My content
.
2. Click Images below Quick View from the left sidebar menu.

3. Hover over the image you want to edit and click Details (or in table view click the image title).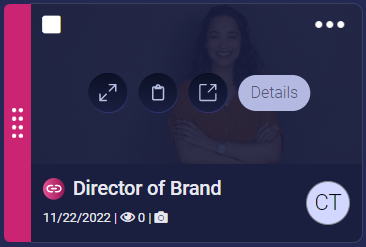 The Image Details page opens with the image thumbnail in the area to the left, and several menu tabs displayed to the right.

4. On the Image Details tab, scroll down to the Image Branding area.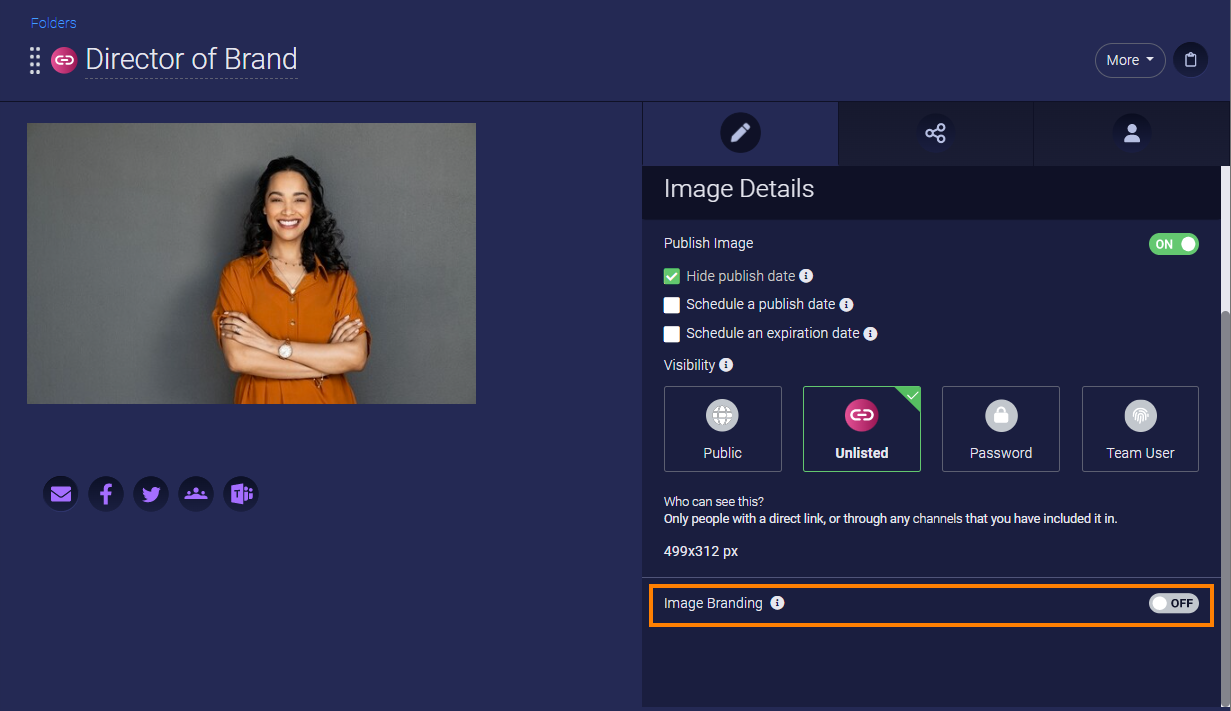 5. Switch the toggle to the ON position.

Additional controls are displayed for you: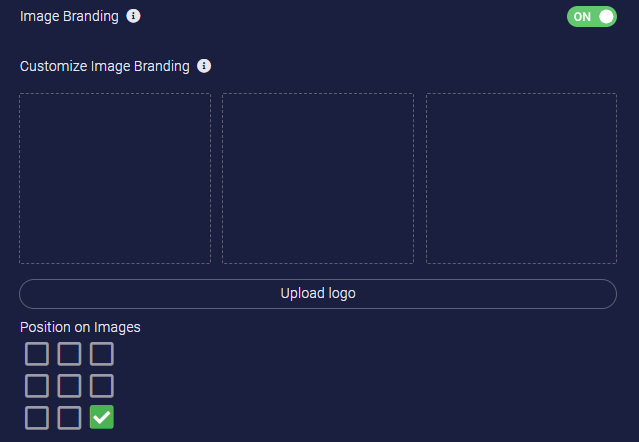 Note: If you are a member of a team account and you cannot turn this setting on, it might be because your Team's Admin has limited this feature for members of your team. Please reach out to your Account Owner or Administrator with any questions.
6. Click Upload logo and select an image file.

You can upload up to three files at a time, but only the selected file will be displayed on your image. For example: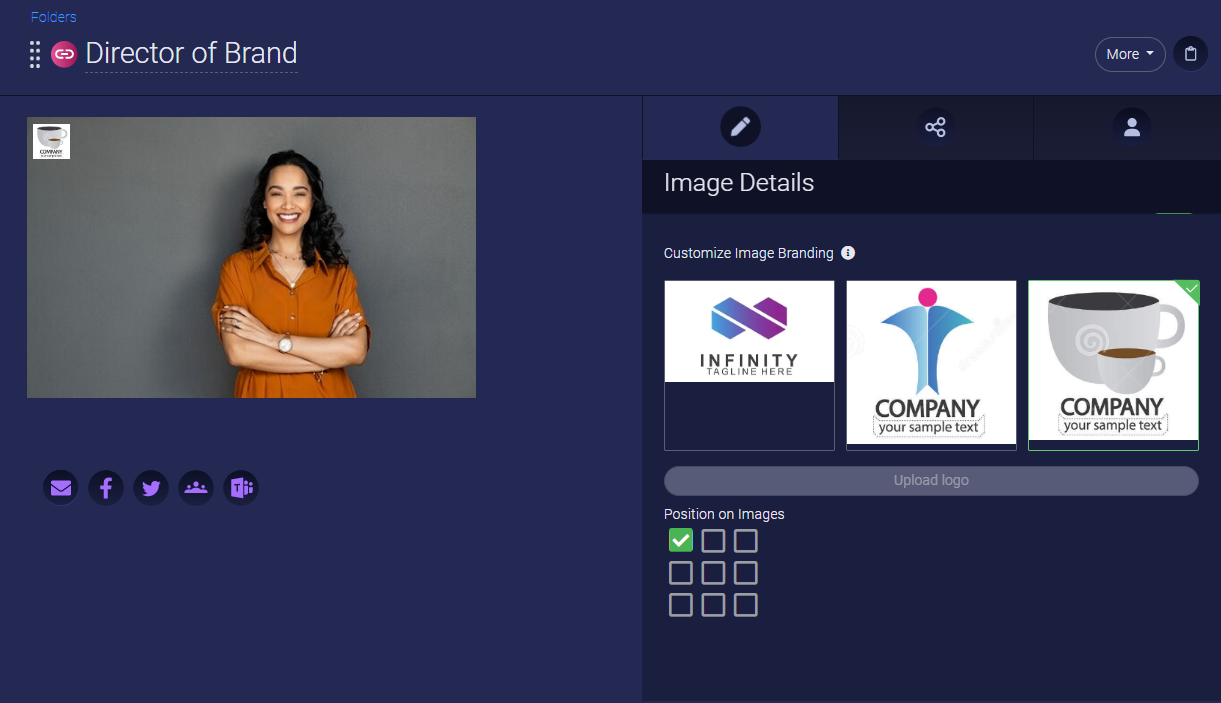 7. Click one of the logo thumbnails to overlay onto your image. The selected image will be highlighted with a checkmark.

8. Use the Position on Images control to select the location of the logo within your image.

9. Click Save to save your changes.