Add an image to your recordings
With our
video editing
tools, you can easily enhance your video with pictures and images.
If you want to spruce up your videos by adding images, follow the instructions below or watch our short video tutorial about
Overlay Images
.
Overlay an image in your recording:

Click the video you want to edit from the Project Manager.

Click Edit Video from the menu in the bottom right.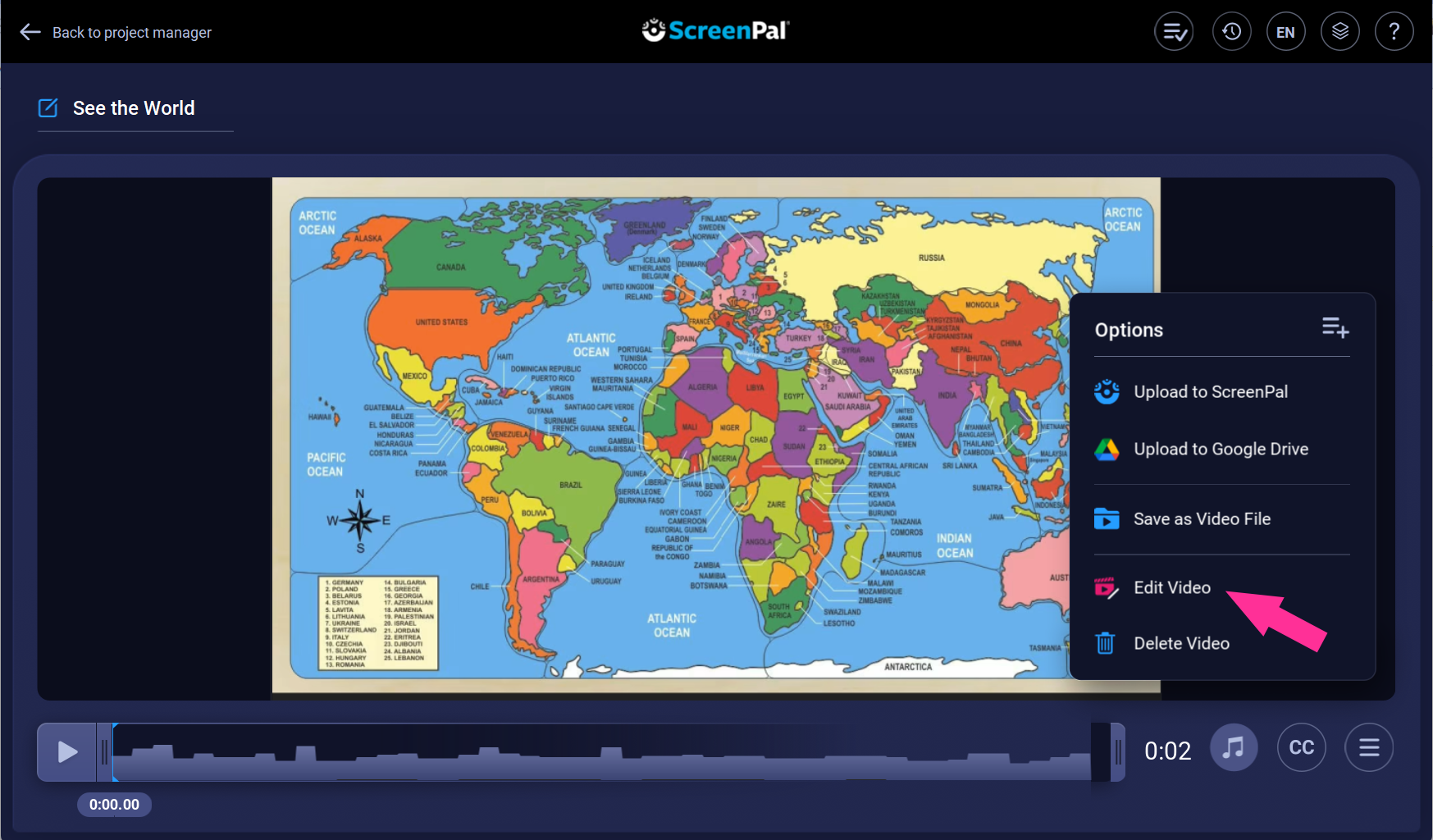 3. Next, click the timeline at the location where you want to insert the image.

4. Select Tools > Overlay, and then click Image.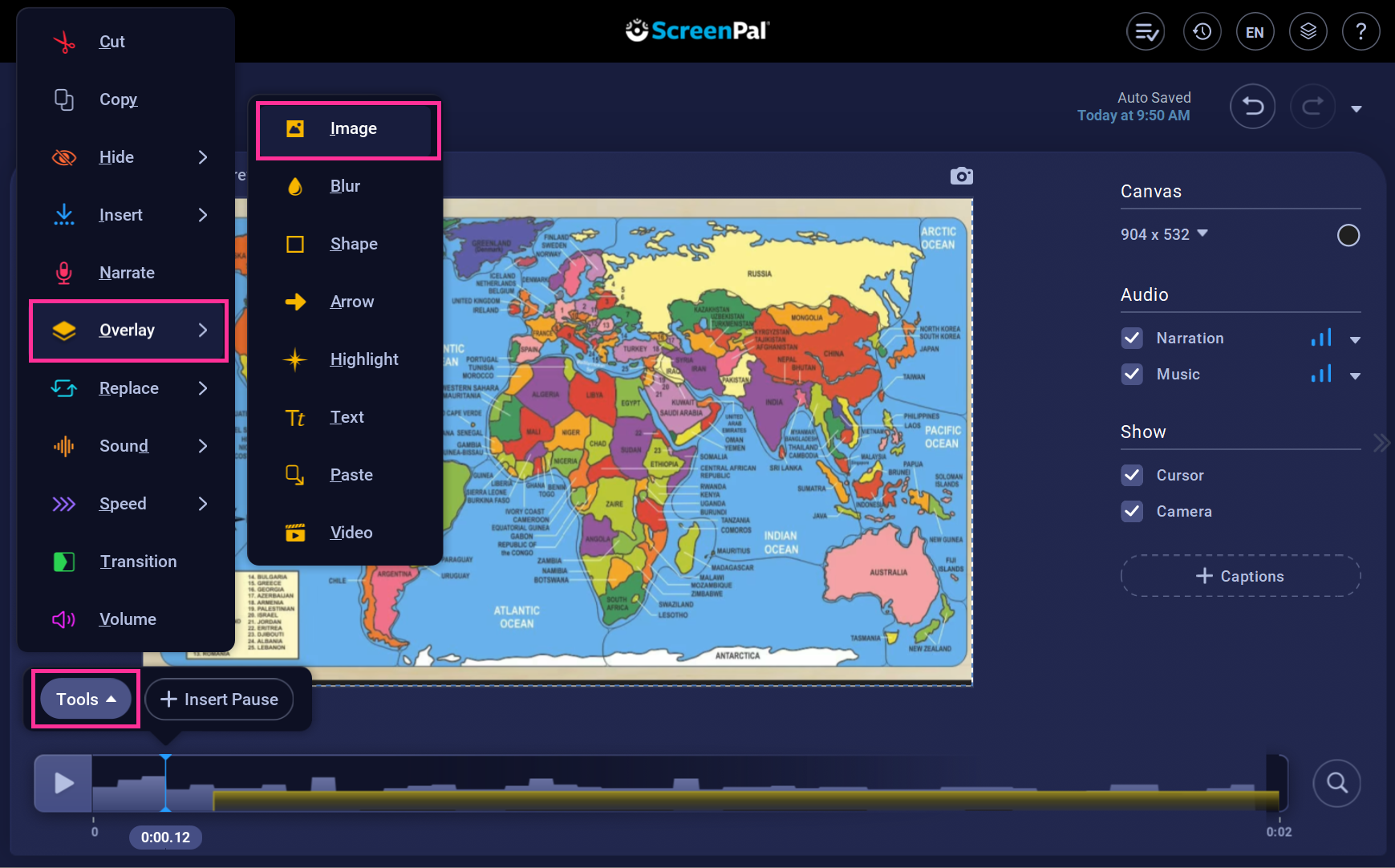 4. Next, select the location where your image is coming from.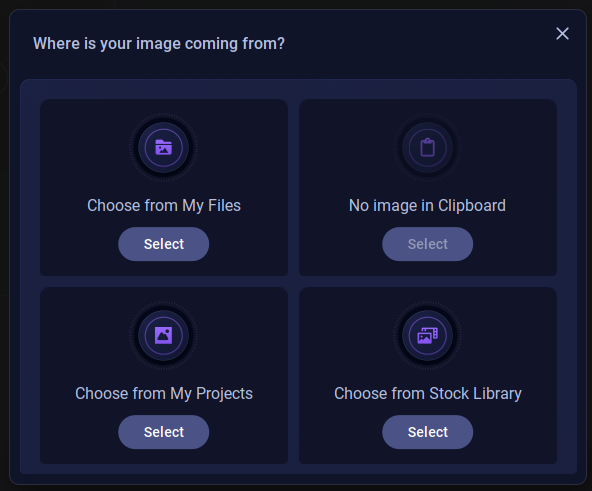 5. Now select your image and you're done! The image is displayed in the video editor, where you can resize and reposition it over your main video.

Take a look at the video tutorials on our website to learn more about how you can do virtually anything our app! View these tutorials here (scroll down on the page to see the full list of videos).
Related Articles

Add custom branding to an image

You can add logos and icons to images from the Image Details tab of your Hosting account. Just follow the steps below. 1. Log into your account and got to My content. 2. Click Images below Quick View from the left sidebar menu. 3. Hover over the ...

Add captions to a recording and upload to your account or to YouTube.

There are several ways to add captions to your recordings using our Video Editing tool. Add captions from a file With a video selected in the Video Editing tool, click in the bottom right of the screen. In the box for Title, enter a descriptive title ...

Import and edit an image

As a user with a Deluxe, Premier, Max, or Team account, you can import an existing image from your computer using the Project Manager and edit it using our image editor. To import and edit an image, follow the steps below. 1. From the Project ...

Flip the recordings, videos, and images horizontally

You can flip (or mirror) a webcam recording, video, or image horizontally using either the screen recorder (webcam only) or video editor. Using the Screen Recorder to flip your webcam First, launch the screen recorder and select either Webcam or Both ...

Search your recordings on your Mac/PC Client

Search your recordings on your Mac or PC client The Desktop application contains the ability to search, filter, and sort on your local content as well as content contained within secured backup. Make use of the search and filter functions to find ...