Add an image to your recordings
With our
video editing
tools, you can easily enhance your video with pictures and images.
If you want to spruce up your videos by adding images, follow the instructions below or watch our short video tutorial about
Overlay Images
.
Overlay an image in your recording:

Click the video you want to edit from the Project Manager.

Click Edit Video from the menu in the bottom right.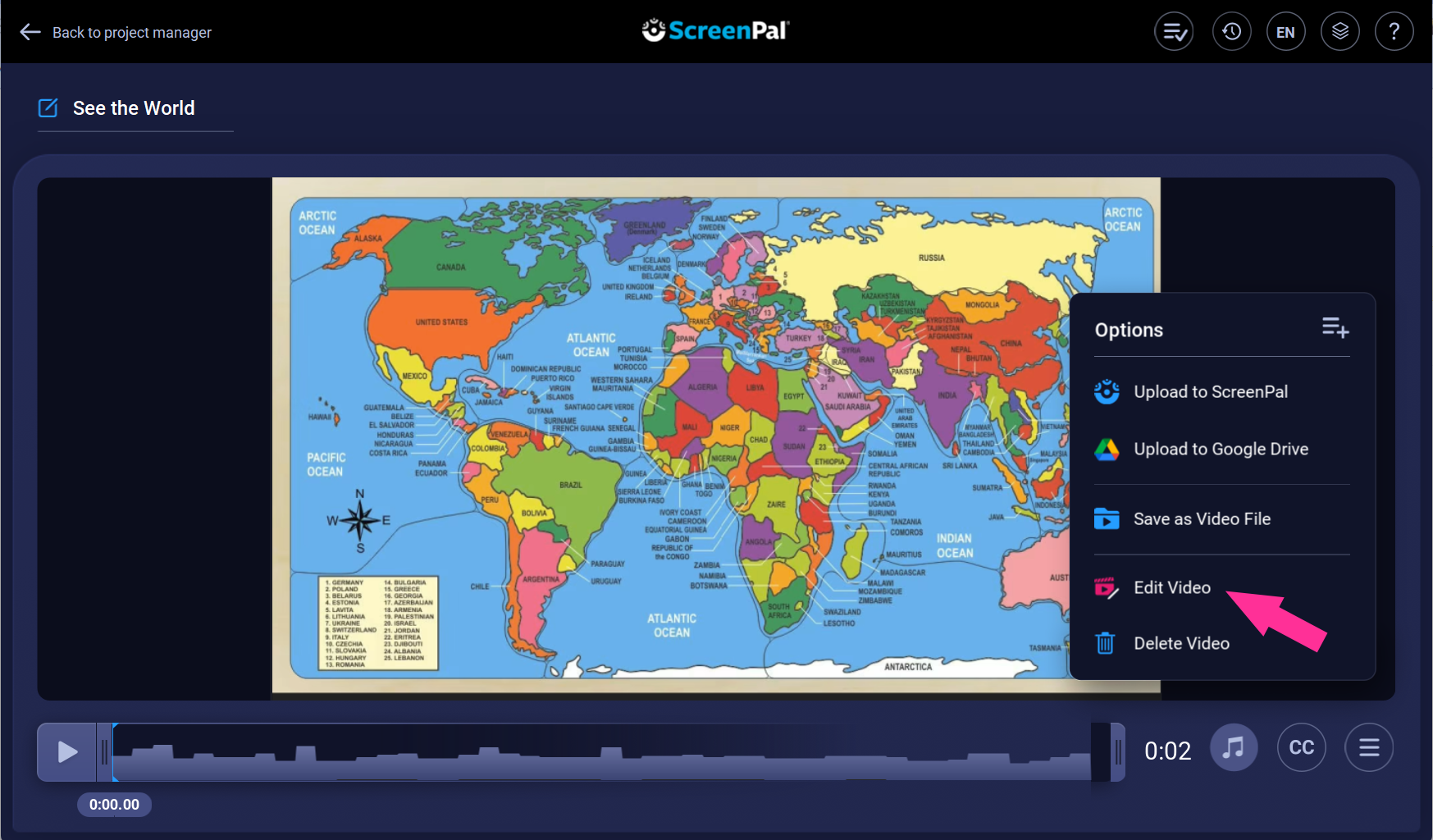 3. Next, click the timeline at the location where you want to insert the image.

4. Select Tools > Overlay, and then click Image.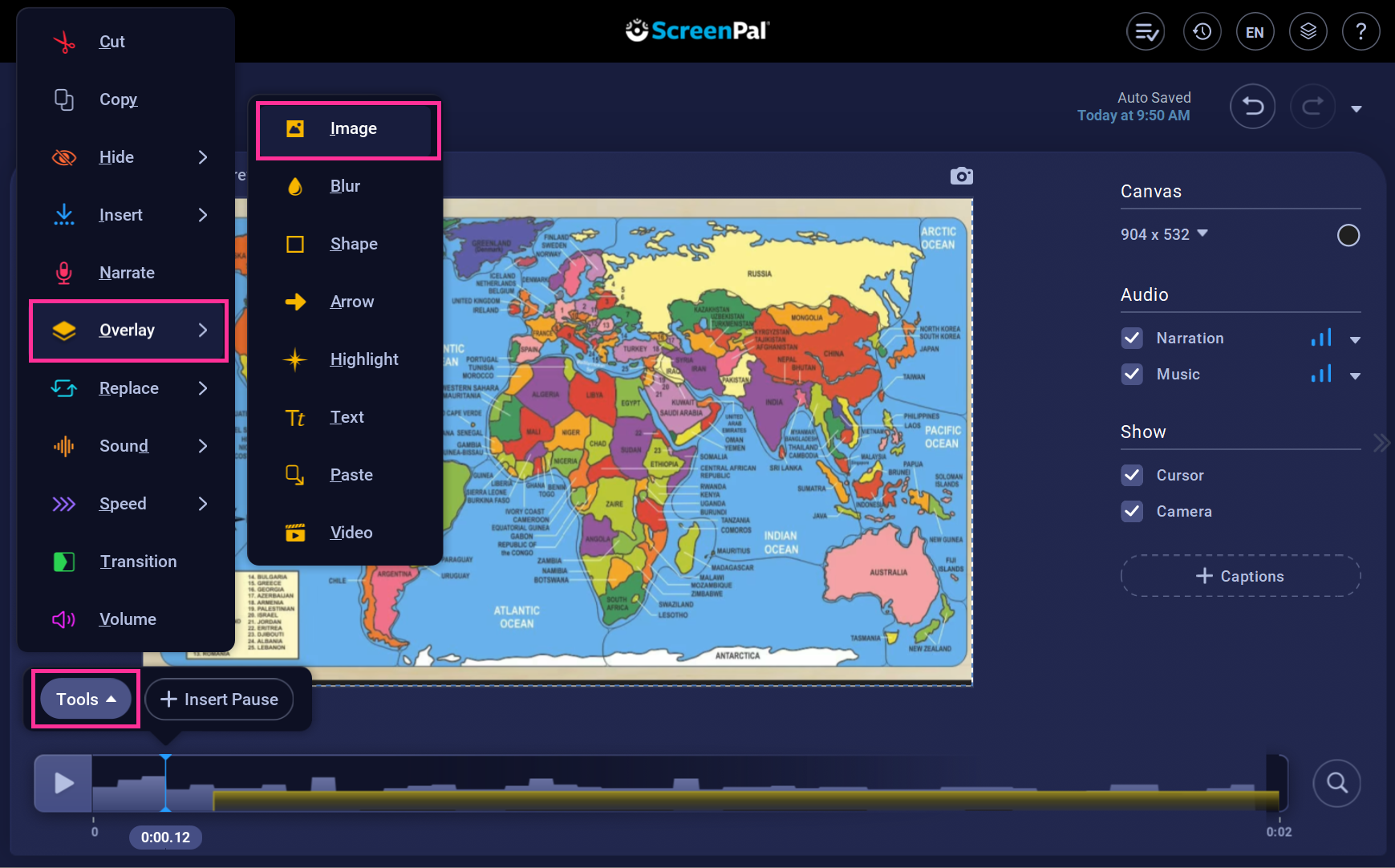 4. Next, select the location where your image is coming from.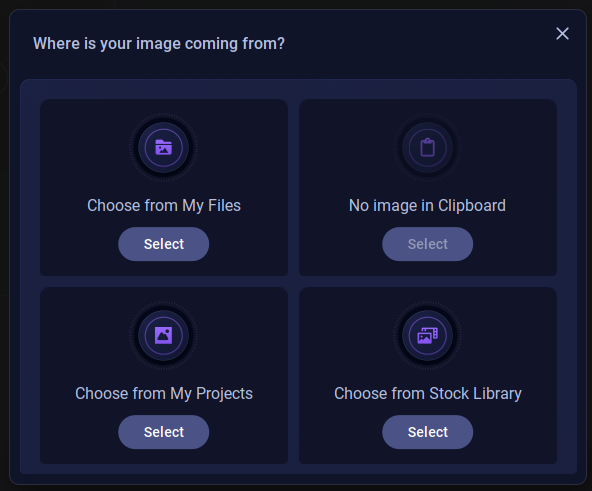 5. Now select your image and you're done! The image is displayed in the video editor, where you can resize and reposition it over your main video.

Take a look at the video tutorials on our website to learn more about how you can do virtually anything our app! View these tutorials here (scroll down on the page to see the full list of videos).
Related Articles

Add custom branding to an image

You can add logos and icons to images from the Image Details tab of your Hosting account. Just follow the steps below. 1. Log into your account and go to My content. 2. Click Images below Quick View from the left sidebar menu. 3. Hover over the image ...

Send an image from Hosting to the Image Editor

You can quickly edit images and screenshots stored in your Hosting account by sending them to our Image Editor. 1. Log into your Hosting account and click My Content at the top of the page. 2. From the menu on the left, click Images. 3. Hover over ...

Import and edit an image

You can import an existing image from your computer using the Project Manager and then edit it using our image editor. To import and edit an image, follow the steps below. 1. From the Project Manager, click Images in the toolbar. This label will have ...

Flip the recordings, videos, and images horizontally

You can flip (or mirror) a webcam recording, video, or image horizontally using either the Screen Recorder (wecam only) or the Video Editor. Using the Screen Recorder to flip your webcam First, launch the Screen Recorder and select either Camera or ...

Download an image uploaded to our Hosting site

How can I download an image or screenshot that I've uploaded? 1. First log into your Hosting account and go to your Content page. 2. In the menu on the left, under Quick View, click Images. 3. Hover over the image you want to download and click ...