After the ScreenPal LTI plugin is added to Moodle by an administrator, teachers can add ScreenPal content to their Moodle courses by following the instructions below.
1. First, choose a course.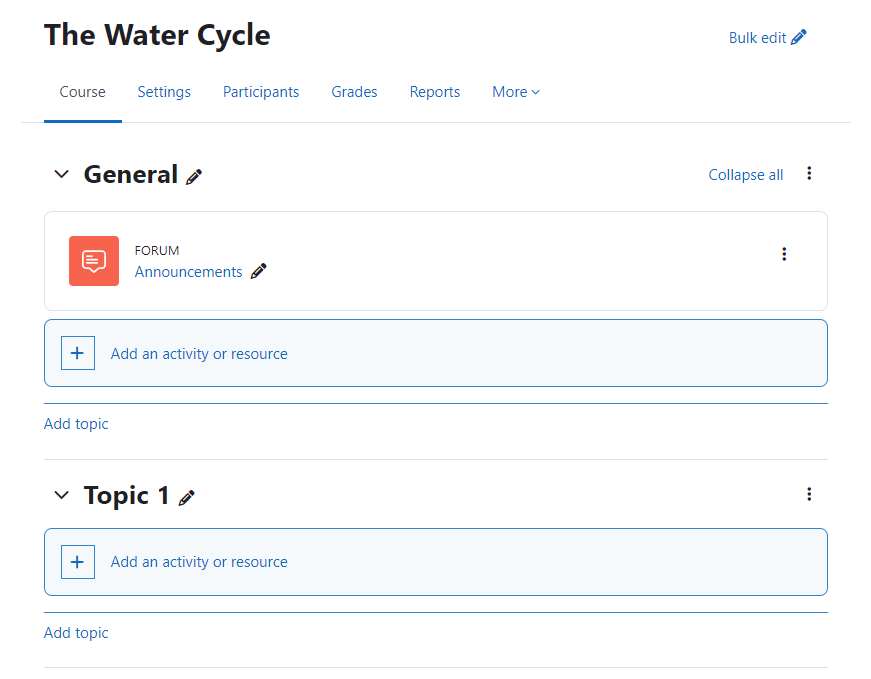 2. In the upper right corner, switch the Edit mode toggle to the on position.


3. Choose a course module and click Add an activity or resource.


The Add an activity or resource dialog is displayed.

4. If your admin has configured ScreenPal, you can find the LTI plugin listed on this page. Click it.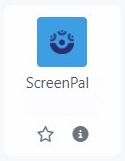 The Adding a new External tool to [course name] page opens.

5. Under
General
, for
Activity name
, enter ScreenPal.
6. Click Save and display.

Note: If you are not currently logged into ScreenPal, or you have not yet used LTI version 1.3, you will be prompted to enter a verification code. This code will be sent to the email address associated with your ScreenPal account.

Enter it correctly to proceed with adding ScreenPal content.
7. Select your content, choose your desired Options, and then click Embed video.
That's it! When visiting the course you will see the ScreenPal content embedded in the section in which you placed it.